VIDEO: Damian Lillard dunks on the Lakers
Massive jam by Trail Blazers guard.
When Damian Lillard entered the dunk contest this year, some people were confused. He'd only dunked eight times in-game this year. He had a good showing in New Orleans, but on Tuesday night, he gave something a bit more emphatic to Pau Gasol and Chris Kaman. 
See, that dunk is technically on Kaman, but that poster should be attributed to Pau Gasol, who had no shot of defending Lillard and when he got beat, didn't try to recover. You also have to love the look Dame gave them after: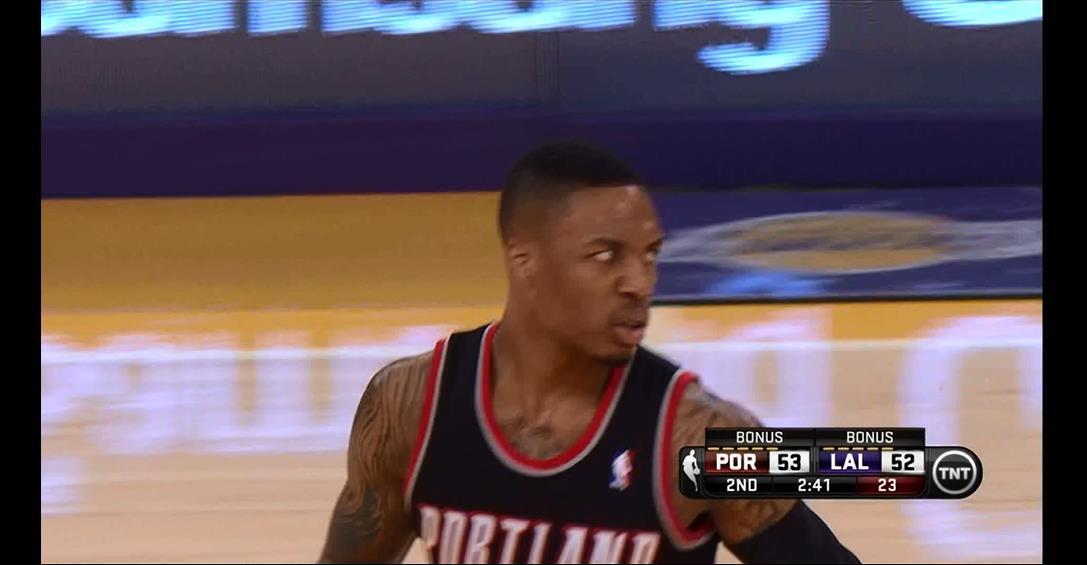 The Bulls lead by three with 10 seconds left but lost 116-115

Larry Nance Sr. starred for Cleveland from 1988-94

The hotline comes in the wake of the 'Sports Illustrated' investigation into the Dallas Ma...
Giannis, who spent last weekend in L.A. for the All-Star Game, says he loves 'low-key' Mil...

We have all the scores, highlights and news from the first day back from the All-Star brea...

Smart, set to return Friday, said doctors told him he was very lucky that the glass did not...