Rams hire Gregg Williams as defensive coordinator
Rams coach Jeff Fisher and Gregg Williams have been reunited, as the longtime coach joins St. Louis as its next defensive coordinator.
• 1 min read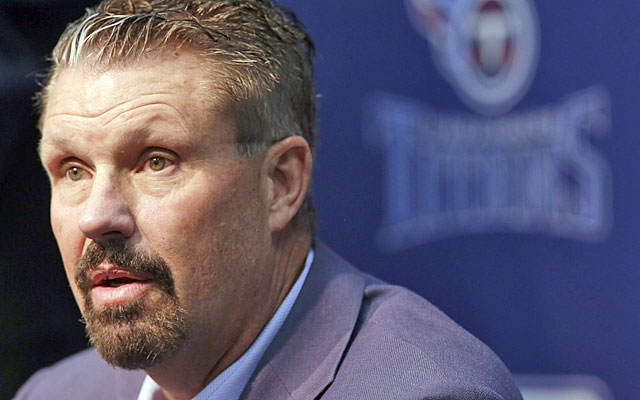 Former Saints defensive coordinator Gregg Williams, one of the main faces behind the Bountygate scandal, has been hired and given a multi-year deal by the Rams for the defensive coordinator job, league sources told CBS Sports NFL Insider Jason La Canfora.
St. Louis coach Jeff Fisher fired Tim Walton after just one year in charge of the defense, and ESPN reported that in doing so, Fisher planned to hire Williams as the replacement.
Williams was suspended indefinitely by commissioner Roger Goodell following the Bountygate scandal of 2012, but he was reinstated last February and took an assistant coaching job with the Titans.
Fisher actually hired Williams before the suspension from the league was handed down -- and said he'd consider doing it again after Williams was told to take a breather -- but Fisher eventually hired Walton for the 2013 season after Rob Ryan flip-flopped on taking the job.
This season, the Titans finished 15th in the league in defense, but it was reported that Fisher took over much of the defensive handling in the middle of the season.
While Williams was penalized by the league, a number of his players came to his defense.
"Gregg did a great job of creating a professional approach to football. He made us accountable to each other," Saints cornerback Jabari Greer said. "He really created something that we still live off of today in our defensive room. We play with a passion and we play with an intensity that is going to be unmatched."
Former linebacker Barrett Green, who sued Williams, might not be quite as impressed with the hire.
Follow Josh Katzowitz on Google+
Burfict has already been suspended once this season and another suspension could be on the...

Bengals cornerback Dre Kirkpatrick tried unsuccessfully to tackle Bell's hand with his fac...

A week after Bryant wanted to be traded he's calling out teammates
Here's an early look at the lines for all NFL games being played in Week 8

Plus the Saints are rolling in the NFC South, the Falcons are in trouble, the Bears are weird...

Here are the Week 7 grades for every team that played on Sunday