Titans sign QB John Skelton
The Titans added veteran quarterback John Skelton on Monday. Tennessee was on the hunt for some quarterback depth after losing starter Jake Locker for the season in Week 10.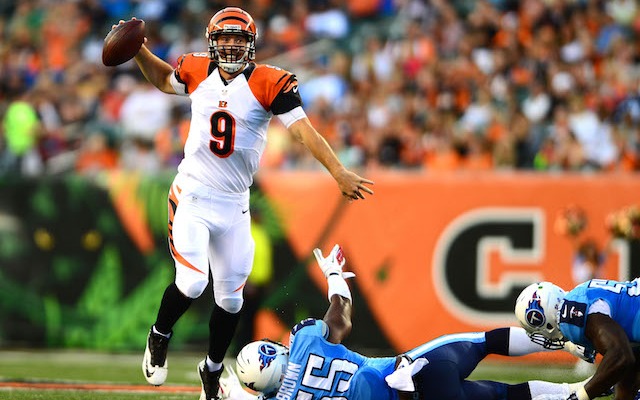 With Jake Locker out for the season, the Titans felt the need to add another quarterback to the roster and they did that on Monday by signing former Arizona Cardinals starter John Skelton. Ryan Fitzpatrick will remain the starting quarterback in Tennessee, meaning Skelton will most likely compete with Rusty Smith for the backup job. 
The Titans will be the second team Skelton has played for this season, the 25-year-old quarterback spent one week on the 49ers roster after being signed on Oct. 2. Skelton worked out for the Titans on Monday, the second time this season he's worked out for the team. Tennessee also worked out Skelton after Locker went down with a hip injury in Week 4. 
Locker returned from that injury in Week 7, but was lost for the season after suffering a foot injury against Jacksonville in Week 10. 
During three seasons in Arizona, Skelton made a total of 17 starts and went 8-9. Skelton's thrown for 3,707 yards and 15 touchdowns in his four-year career. Skelton spent the 2013 preseason with the Bengals before being cut in August. 
It sure sounds like the players are planning for a work stoppage when the latest CBA expir...

One of the league's best players is still looking for a new long-term contract

'It's completely different,' Wentz says about entering his second season with the Eagles
Tavon Austin, Matt Kalil and Joe Flacco headline our list of the NFL's most player-friendly...

Richardson has played for four NFL teams, and hasn't appeared in an NFL game since 2014

The Texans traded up in the first round for Watson but have no plans to rush him onto the...