Just Because: Bob Lee had Tim Tebow's career before Tim Tebow
Meet former quarterback Bob Lee, who has more in common with Tim Tebow than some might know.
• 1 min read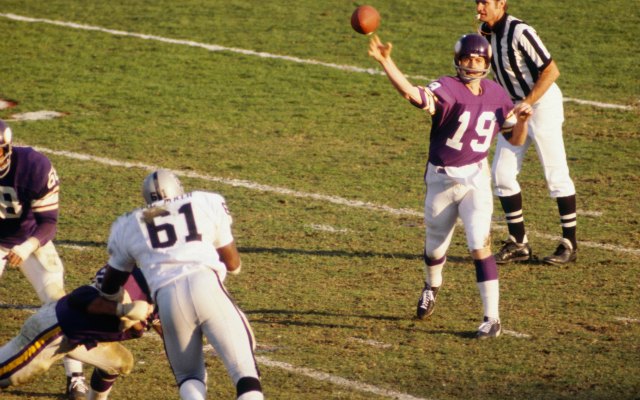 Even though Tim Tebow was cut by the Jets late last month, we still can't stop ourselves from writing about the guy. We've speculated on his future, discussed Tebow's potential endorsements, thought about how he would fare at tight end, fantasized about a possible involvement in the lingerie league, and written about Mike Ditka's opinion on the matter.
But the Denver Post's Mike Klis wrote something the other day that interested me. Assuming Tebow never starts another game at quarterback, he'd be one of only two signal-callers since 1970 to win a playoff game, remain active in the NFL and never start another regular-season contest.
The other was this guy on the right: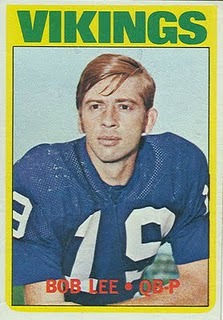 Bob Lee knows how Tebow feels. (Minneapolis Star Tribune)
As you can tell from the name written on the football card, that man, via the Minneapolis Star Tribune, is Bob Lee -- who started at quarterback for the Vikings when they knocked off the Rams in the 1977 playoffs. Lee, who played three more seasons, never started another game (and played in only seven more).
To be fair, Lee started only 29 of 77 games during his 12-year career, so it's not like he was ever a full-time starter.
I've argued on Twitter that since beating the Steelers in the 2011 playoffs, Tebow has gotten nothing but a raw deal. Lee probably can't say the same since he was 33 the year after his playoff victory and because he played behind a pretty decent player named Fran Tarkenton the next season in Minnesota.
And as we all know, Mark Sanchez is no Fran Tarkenton.
And no matter what happens with the rest of Tebow's career, it seems unlikely he'll ever top Lee in one very important category. Lee, as you can see in the picture above via Getty Images, played in a Super Bowl (Super Bowl XI to be specific where the Vikings lost to the Raiders). If a team employing Tebow made it to the Super Bowl -- and then, actually played Tebow in said Super bowl -- well, that would be something unexpected.
With a trip to the Super Bowl on the line, the Vikings couldn't do what they normally do b...

John Elway gets the marquee runner in this class, and the Bears provide Trubisky with a No....

Breaking down why the underdogs are very dangerous against the Patriots
All of the information you need to know about the 2018 Super Bowl

Here's all the details you need to know on watching Super Bowl LII between the Patriots and...

No one wants to give the Eagles any respect