Kobe Bryant returns to Lakers practice
Kobe Bryant has returned to Lakers practice, the team says.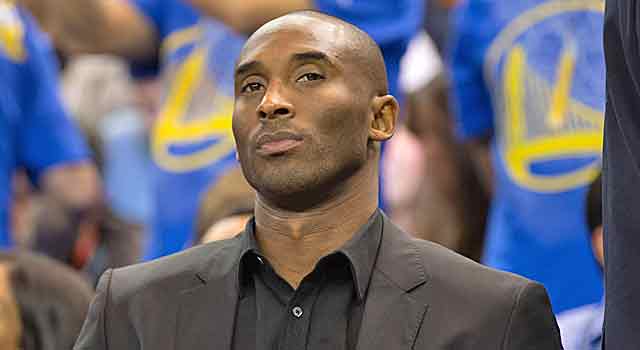 He's getting closer.
Kobe Bryant returned to the practice floor on Saturday the team confirmed, per USA Today
Bryant has been out seven months since tearing his Achilles and has been without a timetable as he works back. The expectation was he'd return sometime before Christmas, but with him going through full practice, the return could be sooner than later. 
In an interview with NBATV recently, Bryant said if there were a playoff game to be played, he would be in uniform. 
"I feel like I'm ahead of schedule," Kobe said. "If there was a playoff game tonight, I'd play."
The Lakers are currently 4-7 and have shown positive signs so far this season with some of their role players, but having Bryant back would certainly be a huge boost. The question is, how will he play at 35 years old coming off a major injury, and can he remain healthy throughout the season?
The good news is, we're getting closer to finding out some of those answers. 
Trump rescinded Curry's invitation to the White House after Curry said he wasn't interested...

Silver said he was hoping Warriors would get chance to share their views directly with the...

Along with the Thunder, those were the three teams most involved in the Anthony trade talk...
LeBron said he was frustrated by the President's recent actions

A look at the various actors and elements in the latest sensational blockbuster trade in the...

Blockbuster deal doesn't change the Thunder's projected finish in the West