Clemson unveiled plans for its new $55 million football complex that will be attached to the indoor practice facility earlier this year. Now, they have released renderings of the facility and all of the amenities that will be available to players and staff. The complex is set to open in February 2017.
The Tigers' new complex will feature the amenities one would expect a football facility to have -- weight room, dining hall, meeting rooms, offices, etc. -- but it also has some some surprising ones. 
Most football facilities have a player's lounge with ping-pong tables and pool tables as the standard. Clemson will go a few steps further with mini golf, a golf simulator, laser tag, a bowling alley, sand volleyball courts and a 24-seat HD theater.
It also mentions an "indoor slide" being put in the facility. Imagining a bunch of college football players playing around on a giant slide is a fantastic image.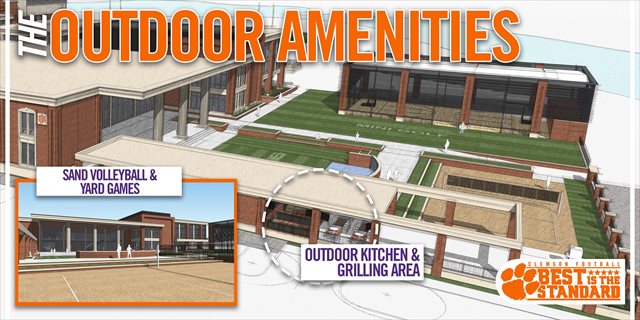 In the lobby of the complex, there is a replica of Howard's Rock and the hill that players run down before games at Memorial Stadium.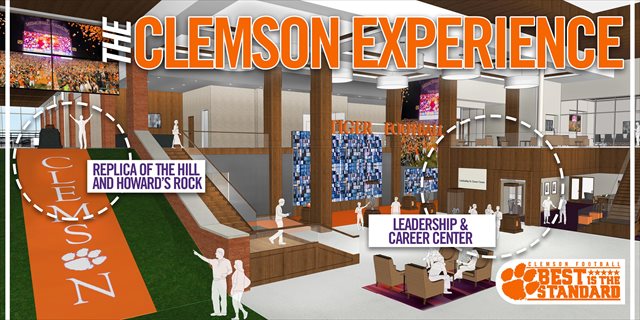 The complex will certainly be an upgrade for Clemson and give them some of the nicest, most luxurious football facilities in the country. I mean, who wouldn't want to be able to play laser tag after a long day of practice?