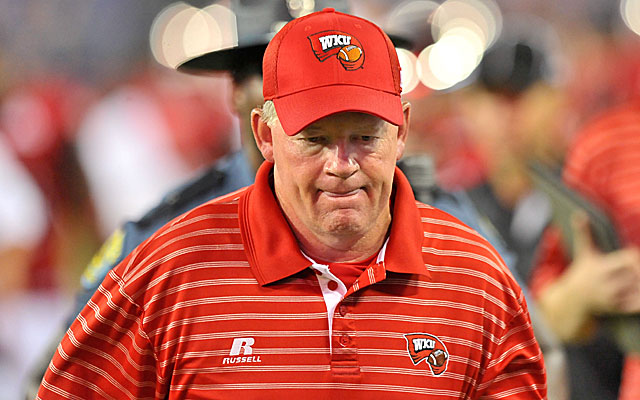 Doyel: Petrino has done his penance | Narduzzi also on Cards list
It is fair to question the self-respect of those Louisville fans who are welcoming Bobby Petrino back with open arms.
Petrino's flirtations with other jobs during his tenure at Louisville, including the one he left for -- with the Atlanta Falcons -- have been well documented. Almost as well documented as the flirtation that got him fired at Arkansas, and humiliated nationwide, two years ago.
A second stint means Petrino is crawling back to U of L out of convenience, and you can question the desire of Louisville fans to get back in bed with him -- so to speak -- for that reason.
What you can't question is their football acumen.
Petrino was 41-9 in four years at Louisville. He won the Orange Bowl. Recruited good players. Played an exciting brand of football.
Can he do it all again eight years later, with so much poisoned water under the bridge? If Petrino did, he wouldn't be the first to carve out a successful second act at the school that made him famous.
Five coaches of recent vintage, within the current membership of BCS conferences, have walked the same path Petrino will be traveling. Two are currently performing those second acts, and successfully. The other three are legends of the sport. Is Petrino in their class? Finding out will be mighty fun to watch:
Bill Snyder (Kansas State)
First tenure (1989-2005): Snyder pulled off one of the great reclamation projects in college football history, taking one of the worst programs in the sport and leading it to 136 wins and 11 bowl appearances in 17 years. Snyder retired after the 2005 season, after which the university renamed its facility Bill Snyder Family Football Stadium.
Second tenure (2009-present): After Ron Prince went 17-20 in three years and was subsequently fired, Snyder was coaxed back to shepherd the program at the age of 69. Snyder just completed the fifth season of his second stint at K-State, and is 42-22 (.656) with four bowl appearances since returning to the sideline.
Right move? Without a doubt. Snyder had the Wildcats back in a bowl in his second season, back in the Top 10 in his third, and in 2012 had K-State at 10-0 and on track for a national title game appearance before a November loss to Baylor. Now 74, there is little evidence that Snyder is slowing down.
Mike Riley (Oregon State)
First tenure (1997-98): Riley went just 3-8 and 5-6 in his first, two-season stint in Corvallis, but the five wins were the most for the program in 27 years. The San Diego Chargers noticed, hiring Riley as head coach in 1999. He went just 14-34 in three NFL seasons but is now largely viewed as collateral damage in the Ryan Leaf fiasco.
Second tenure (2003-present): After Dennis Erickson defected to become coach of the 49ers following a successful four-year tenure, Riley returned to Corvallis at the age of 49 to finish what he'd started. Riley led the Beavers to five bowl appearances in the first six seasons of his second tenure, and is a solid 80-59 (.576) in 11 seasons overall.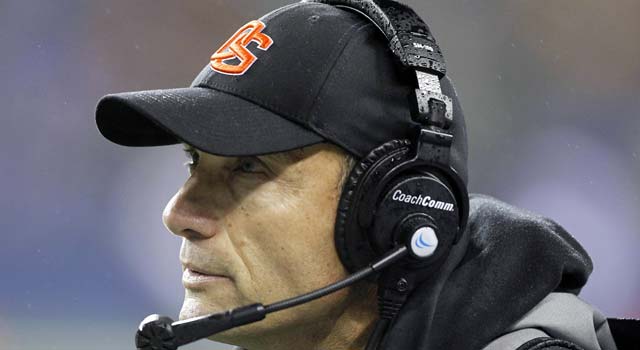 Right move? Yes. Some fans are frustrated by OSU's inability to reach a Rose Bowl or compete with hated Oregon on a consistent basis, but anyone with proper perspective on the history of the Beavers program would have to be satisfied with a consistent ability to be competitive. At 60, it doesn't appear Riley is going anywhere.
John Robinson (USC)
First tenure (1976-82): Robinson was extremely successful over his first seven years at USC, going 67-14-2 including five Pac-8/Pac-10 titles, three Rose Bowl wins and a national championship in 1978. Robinson also coached Heisman winners Marcus Allen and Charles White. After initially leaving coaching to serve as a university vice president at USC, Robinson was lured to the NFL Los Angeles Rams, where he coached from 1983 to 1991 and became the winningest coach in franchise history.
Second tenure (1993-97): Robinson seemed to pick up basically where he led off at SC, winning 25 games over his first three seasons including a Rose Bowl victory in year three. But the Trojans missed the bowl season in 1996 and 1997, and athletic director Mike Garrett fired Robinson when he refused to resign. He would later resurface as the coach at UNLV.
Right move? Was Robinson the perfect man for the job when he returned to USC at age 57? Probably not, but he was a better coach than the man that followed him, Paul Hackett (19-18 from 1998 to 2000). USC knows disastrous coaching tenures (Hackett, Lane Kiffin), and the second Robinson era was no disaster.
Johnny Majors (Pittsburgh)
First tenure (1973-76): Majors was 33-13-1 in his first stint with the Panthers, including a 12-0 season and a national title in the final season of that run. Tony Dorsett won the Heisman Trophy under Majors in '76. Majors was hired away by Tennessee and coached the Vols from 1977-92, winning 116 games in Knoxville.
Second tenure (1993-96): After Majors was nudged out at Tennessee in favor of his assistant Phil Fulmer (Majors, who missed part of the '92 season following heart surgery, has always viewed this as a successful coup attempt on the part of Fulmer), the 57-year old Majors was hired to succeed Paul Hackett. Majors failed to recapture the magic, going just 12-32 in four years before retiring after the 1996 season. Majors served in an advisory role at Pitt until 2007.
Right move? It would appear not. The once-storied Panthers program had slipped in a way that Majors was not prepared to reverse, and it would take the energy of Walt Harris (five straight bowl appearances from 2000 to 2004) to get the program back to respectability.
Bill Walsh (Stanford)
First tenure (1977-78): Walsh was 17-7 during a brief two-year stint at Stanford, winning a couple of bowl games and parlaying that success into the 49ers head coaching job that made him an all-time legend of the sport.
Second tenure (1992-94): Three years after resigning from the 49ers, Walsh left his job in the NBC broadcast booth to take over the Cardinal at the age of 60, succeeding Dennis Green (who had departed to coach the Vikings). Walsh experienced success in year one, leading Stanford to a 10-3 record and a win over Penn State in the Blockbuster Bowl. But after winning just seven games in the subsequent two years, Walsh resigned and was succeeded by Tyrone Willingham.
Right move? While it's hard to say anything negative about Bill Walsh, looking back it was probably not the best idea to hire a 60-year-old head coach who professed not to have much enthusiasm for recruiting. Give Walsh some credit for helping build the teams that made bowl appearances in 1995 and 1996 under Willingham.