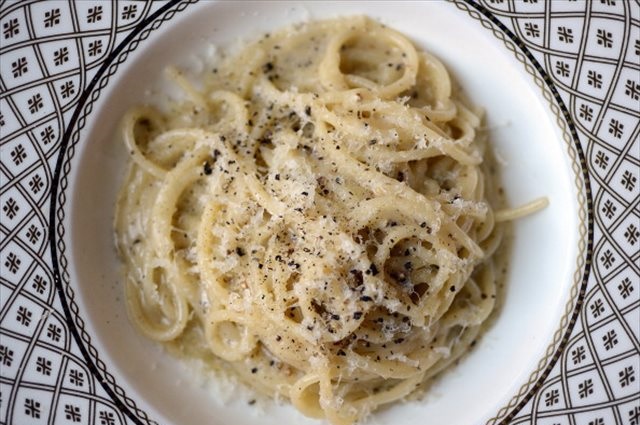 The Oklahoman published Wednesday a list of the Oklahoma athletic department's self-reported secondary violations over an 18-month period spanning 2012 and 2013, and most of them are the expected inanities: pocket-dials of recruits, minor impermissible texts, a recruit ordering $9.95 worth of WiFi at a hotel which charged for WiFi*.
But wherever the NCAA's rulebook has a say, the merely inane will inevitably be topped. And so we present to you this anonymous-sport classic, which if the NCAA is ever granted a tombstone, will surely be etched upon it:
May 10, 2013

Violation: Three current student-athletes received food in excess of NCAA regulation at a graduation banquet. The three had graduated from the school but returned for an additional season of competition. The players were provided pasta in excess of the permissible amount allowed. Resolution: The three were required to donate $3.83 each (the cost of the pasta serving) to a charity of their choice in order to be reinstated. The department provided rules education to applicable athletics department staff members.
As NCAA bylaws expert John Infante has pointed out on Twitter, this particular tasty tidbit isn't necessarily a case of NCAA rules gone loco as much as "uncommon vigilance" on the part of an Oklahoma compliance department doing some preventive maintenance in the event of a larger investigation.
Still, though: $3.83 of pasta. Never change, NCAA. (Or do.)
UPDATE: Turns out PastaGate was a football-related incident, as former All-American Sooner center Gabe Ikard has taken responsibility:
@SportsCenter @AwesomeWoods_50 and I are proud to be 2 of these infamous pasta eaters. Also, we donated $5, not $3.83. #Boomer

— Gabe Ikard (@GabeIkard) February 19, 2014
*You're a disgrace, unnamed hotel.