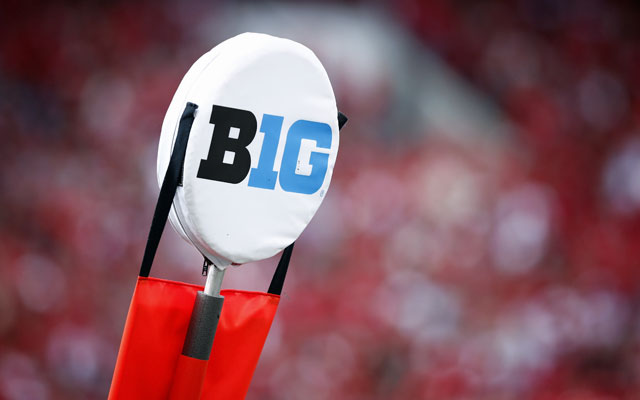 The Big Ten is close to signing a surprisingly short six-year deal with Fox for half its media rights, according to Sports Business Journal.
The Big Ten was the last major conference to renegotiate its rights in the current cycle. Sources were split on whether the Big Ten would break the bank because of the value of its 14-school assets or merely earn a modest increase.
SBJ reported that Fox will pay as much as $250 million per year for the rights to approximately 25 football games and 50 basketball games.
Signing only a six-year deal, "probably means [the Big Ten] didn't get the money they wanted," one source said.
One industry insider told CBS Sports that Big Ten commissioner Jim Delany sought a long-term deal through 2032. There may not have been the money in the market for such a deal, or Delany may have strategically tried to line up the next deal close to when NFL deals expire with CBS, Fox and NBC after the 2022 season when, theoretically, more money could be available in the market.
Additional evidence that the Big Ten signed a shorter-term deal hoping to cash in sooner next decade: The reported deal would expire before the existing agreements of the four other Power Five conferences.
The Big 12's contracts with ESPN and Fox expire after the 2024-25 season. The Pac-12 deal expires in 2023-24. The SEC and ACC have agreements that go into the 2030s.
The Big Ten is at the end of a 10-year football deal with ESPN and a six-year basketball-only deal with CBS.
The Big Ten's reported new deal with Fox would go through the 2022-23 season. It includes more of the conference's basketball and football games on Fox and Fox Sports 1.
Several industry experts said Big Ten basketball coaches were closely watching the negotiations. Anything that meant fewer games on longtime partners ESPN and CBS would be viewed negatively by the coaches.
A Big Ten spokesman said the conference could not comment on media agreements until negotiations are concluded.