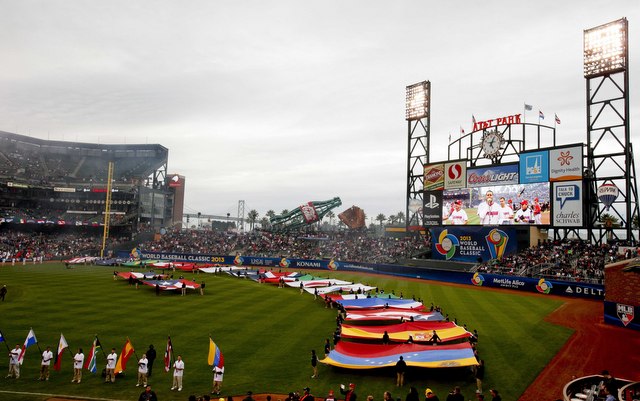 Last weekend, Bud Selig officially retired as the commissioner of baseball. MLB grew tremendously under Selig, including globally thanks to the World Baseball Classic and a series of spring training and regular season games overseas.
While speaking to the Associated Press earlier this week, Selig said his dream is to see the game continue to grow internationally, to the point where MLB expands into other countries.
"My dream is for this sport to really have an international flavor. Does it need teams in other countries? If one uses a lot of vision it could," he said.
Mexico City and Monterrey have both been suggested as expansion possibilities in recent years but there are no indications MLB is looking into either city. Canada is always an option, as are baseball crazy countries in Central and South America. Venezuela, for example, might make sense if not for major safety concerns.
Obviously expanding into other countries comes with a ton of logistical issues, especially with travel and scheduling. This game is played every single day and it's tough to do that when you're traveling around the globe.
MLB last expanded in 1998, when the Diamondbacks and (Devil) Rays joined the league. Baseball is so healthy financially now that expansion is definitely possible. In fact, I expect the league to add two teams at some point in the next 10 years.