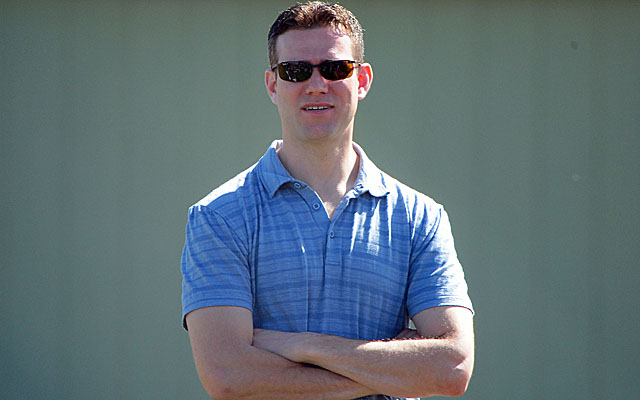 My calendar shows Oct. 31, which means it's Halloween and, more importantly, that we have a long time until meaningful Major League Baseball is played again. It also means that on this date in 2005, then-Red Sox general manager Theo Epstein resigned from his post and left Fenway Park in a gorilla suit, as to avoid reporters.
The gorilla suit was later auctioned off for $11,000 for charity and Epstein then returned to the Red Sox just a few months later. He'd then add the 2007 World Series championship to his resume, joining the 2004 title.
After the tumultuous Red Sox's 2011 season, Epstein left to become club president of the Cubs and they're expected to make some news here within the next few days.
If it happens Friday, it would be pretty funny that it was on the nine-year anniversary of the gorilla suit incident, so I figured it was fitting to mention it here.