The 2015 National League Cy Young winner is Jake Arrieta of the Cubs while the 2015 American League Cy Young winner is Dallas Keuchel of the Astros. The award results were announced Wednesday night on MLB Network and, thanks to the Baseball Writers Association of America's transparency, we can see exactly how the vote went down.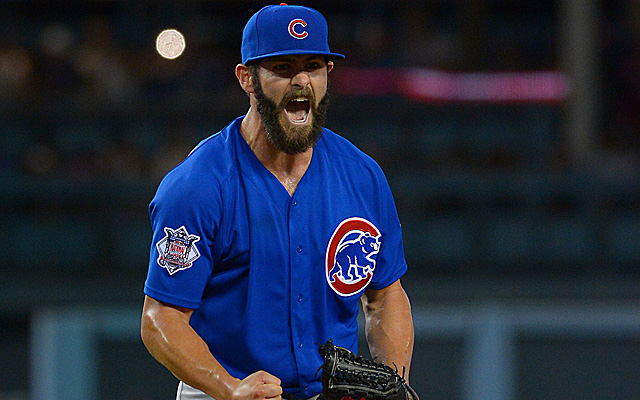 Here are the NL vote tallies, broken down by first-, second-, third-, fourth- and fifth-place votes, as each writer gets five spots.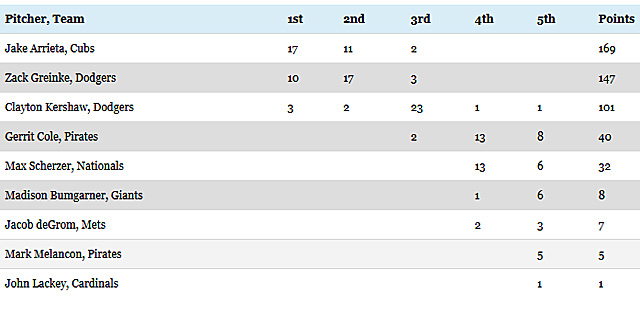 Now here are how the individual NL Cy Young voters filled out their ballots: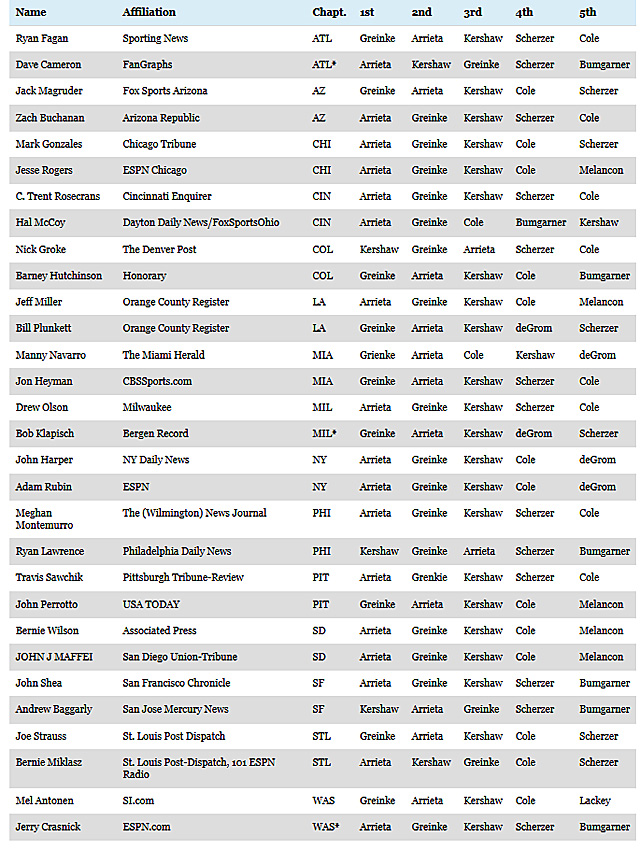 Over in the AL, here's the voting breakdown by candidate: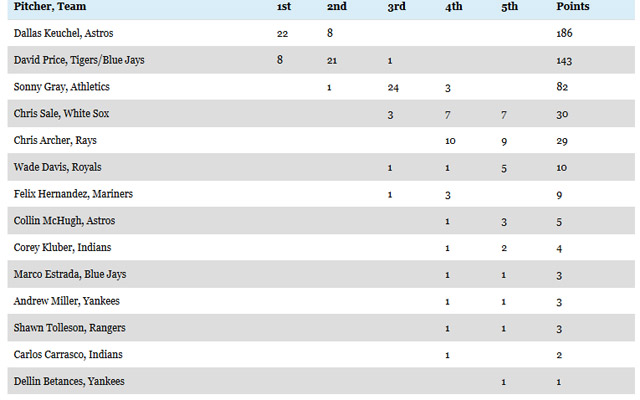 And per writer: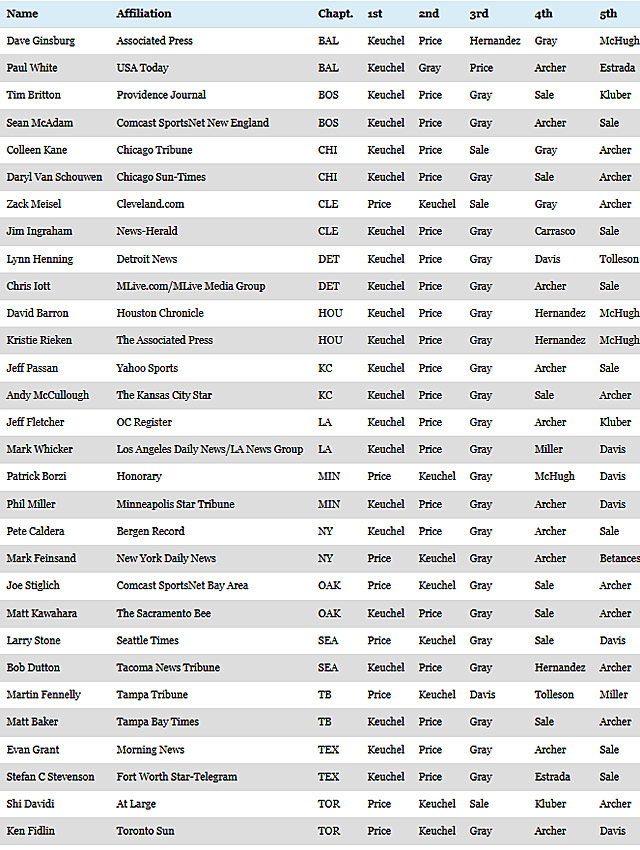 Necessary reminder: The votes are submitted at the conclusion of the regular season, so the writers had no idea what would happen in the postseason and, thus, it had no impact on the vote.
One award remains for each league. We'll find out who wins the AL and NL MVPs on Thursday.