More ASG coverage: Did Wainwright groove one? | Perry: Game shouldn't count
MINNEAPOLIS -- Not long after Cardinals ace and NL starter Adam Wainwright exited the All-Star Game on Tuesday night, he talked to reporters about giving up a well-struck lead-off double to retiring legend Derek Jeter of the Yankees.
With regard to whether or not he pitched accommodatingly to Jeter, Wainwright didn't flinch. "I was going to give him [Jeter] a couple of pipe shots," he said. "He deserved it. I didn't know he was going to hit a double, or I would've changed my mind on that."
That's a pretty stirring admission. It's surprising perhaps that Wainwright would do that in a game that determines home field advantage in the World Series, but it's more surprising that he would publicly cop to it. 
Wainwright would later back-track on the comments during an interview from the dugout on the FOX broadcast by Erin Andrews. 
"You know what, sometimes my humor gets taken the wrong way," said Wainwright. "I feel terrible about this if anyone is taking any credit away from what Derek Jeter has done tonight or off me or anything. It was mis-said.
"I made a mistake by that. I hope people realize I'm not intentionally giving up hits out there. I know this game means something. I'm guessing people are thinking I'm trying to give up home runs to Miguel Cabrera, too, next.
"I'm very competitive. I think I said yesterday I did not want Derek Jeter to get a hit. I think I said it today even before I pitched, so. I don't know. It's a distraction and I did not want to be a distraction. I wanted it to be all for Derek so if anything has taken away from his moment then I sincerely apologize. At no point in my career have I ever gone out and intentionally given up hits."
For what it's worth, here's a look at the two pitches he threw to Jeter in the first: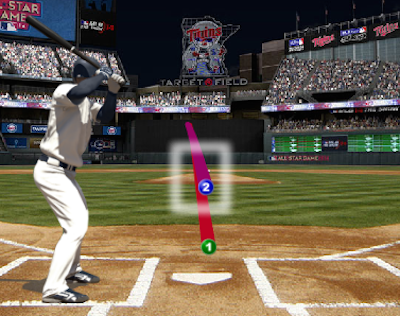 The first pitch was a fastball low, and the second pitch -- the one that was hit for the two-bagger in question -- was a cutter ...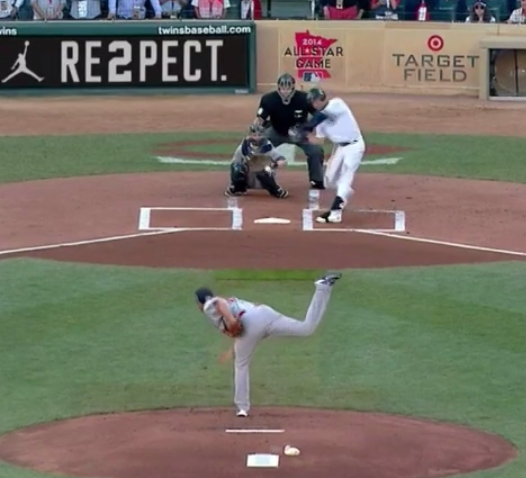 ... that didn't really cut. Yep, that's in the wheelhouse. 
Still, the fact that the first pitch was a ball and the fact that second pitch was a fastball designed to run away from a right-handed batter like Jeter perhaps countervails Wainwright's initiall, pre-back-track claim a bit.
That said, if you are going to put it on a tee for Jeter out of a sense of ceremony, then why would you say so later? Doesn't doing so undermine the very moment you were trying to help create for Jeter? To say the least, it was very odd decision for Wainwright to talk openly about doing what he initially seemed to claim he did.