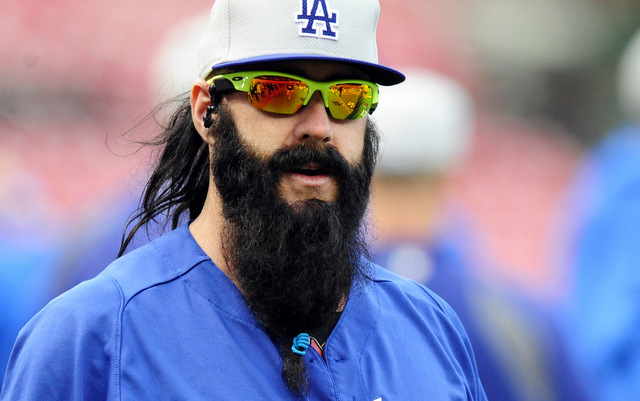 With Mariano Rivera calling it a career and GM Brian Cashman saying he's "not sure" if setup man David Robertson is ready for the ninth inning, the Yankees figure to be in the market for a closer this winter. Joe Nathan and Grant Balfour are free agents, among others, but we can cross former Giants closer Brian Wilson off the list. Why? Look:
Brian Wilson's agent told Brian Cashman that Wilson won't shave his beard. "Cross him off the list," Cashman said.

— Mark Feinsand (@FeinsandNYDN) November 13, 2013
The Yankees have had a pretty strict facial hair policy -- neatly groomed mustaches only, no hair below the lip -- for decades now, a policy the right-hander wants no part of. Remember, Wilson reportedly turned down a cool $1 million to shave his beard earlier this year.
In 24 games with the Dodgers after returning from his second Tommy John surgery, Wilson allowed one run total in 19 1/3 innings between the regular season and postseason in 2013. His fastball sat in the mid-90s and his slider was a wipeout pitch.
Given his power stuff and pedigree as a World Series winning closer, Wilson made an awful lot of sense for New York. Alas, it is not meant to be.