The Seahawks have welcomed back star safety Kam Chancellor after a lengthy holdout, but did so without making any promises to change his current deal. Chancellor's contract remains as it was slated to be for 2015, according to sources with knowledge of the situation, and the team will not be changing it in any fashion this year.
Chancellor will be feeling the financial impact of his absence in the form of fines and lost salary.
Chancellor returned to the team last week without any guarantees whatsoever about a new deal -- he was seeking to make $9 million to $10 million in 2016 rather than $5 million by having money shifted from the back end of his deal to the front. While it's possible the two sides revisit their conversations about tweaking the contract in the offseason, there is no formal arrangement to do so.
Chancellor accrued around $2 million in fines ($30,000 a day for each day of work missed) and lost salary ($270,000 for each of the two regular-season games he missed). While the Seahawks won't levy the full extent of those penalties (they could try to recoup part of his signing bonus as well by the letter of the CBA), Chancellor will lose a considerable amount of money by withholding his services for the time missed, and the team will only be waiving a portion of his financial penalties.
The situation between Chancellor and Seahawks management grew increasingly tense. The Seahawks had made several overtures toward reworking Chancellor's deal and had reached a point, once he began missing regular season games, that they would do so no longer. Owner Paul Allen did not want to set a precedent where disgruntled players would receive concessions by defaulting on their contracts and the team did not negotiate for Chancellor's return. It was his decision solely.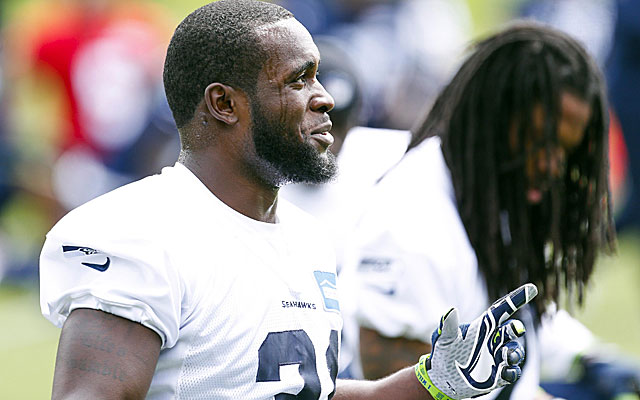 The Seahawks' players and brass were enthused to have their leader back when he reported on Wednesday. He looked good in early practices and received a warm reception within the locker room.
Despite concerns over pushing him too hard too soon, the Seahawks activated Chancellor on Saturday and he will play against the Bears, according to a league source. He hasn't had a full practice or played a game since the playoffs.
Chancellor played the Super Bowl with a torn MCL and, given the incredibly physical style with which he plays, the possibility for further injury risks was something at the core of this contract dispute, with Chancellor's current deal averaging $7 million a year -- among the tops for a free safety -- but with the guaranteed money already paid out by this point.