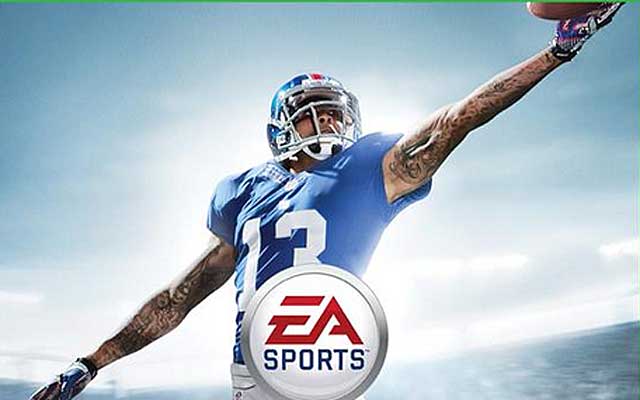 Odell Beckham Jr.'s one-handed catch against the Cowboys in week 12 of last year's NFL season propelled the rookie into the spotlight. And now, after a 91-catch, 12-touchdown season, he will be the youngest player to make an appearance on the cover of a Madden video game.
THE PEOPLE'S PLAYMAKER. Odell Beckham Jr. is your #Madden16 Cover Athlete! http://t.co/KflbZgnMYB pic.twitter.com/x8266ghb5b

— EA SPORTS Madden NFL (@EAMaddenNFL) May 13, 2015
On Wednesday night, it was announced that Beckham beat out Rob Gronkowski and will be featured on Madden 16's cover. Without this catch, there's probably no way he tops Gronk in any kind of vote.
Of course, if you believe in curses, this isn't exactly a good sign for the Giants' wide receiver. If you want the full breakdown of the history of the Madden curse, this is the article for you. 
And if you want the short version, here you go: NFL players who get on the cover of Madden usually have extremely awful luck and end up injured. From Michael Vick on the cover of Madden 2004, to Shaun Alexander in Madden 2007, to Eddie George in Madden 2001 (the full list is in the link above), the results usually aren't great. 
So to sum up, congratulations are in order for Beckham, and if you believe in the Madden curse, be sure to congratulate Gronk for avoiding a catastrophe. Regardless of how you feel, it was somewhat disappointing to see Beckham react to the news without celebrating like he did when LeBron hit a game-winner.
Also Wednesday, EA Sports released a trailer for Madden NFL 16, which you can watch here: