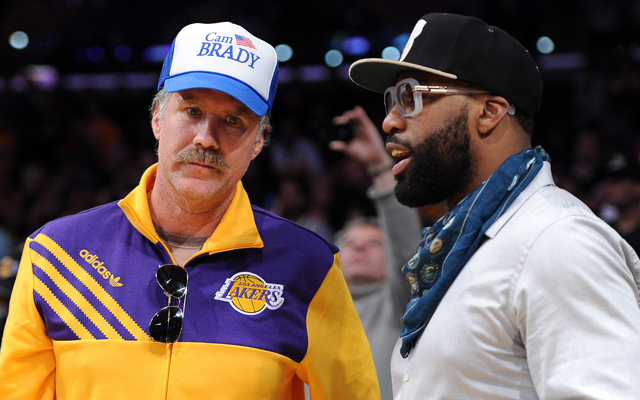 Former New York Knicks guard Baron Davis has been a lot of places thanks to his professional career. He's been able to tour all over the United States and has traveled the world as an NBA player. He's translated a lucrative career with six franchises into incredible artistic opportunities with gaming and with the entertainment industry. 
According to Davis during a podcast interview with THE CHAMPS, he might have also been to a spaceship recently. At the very least, he says he was with aliens when he was abducted on a drive from Las Vegas to Los Angeles. Via the New York Post: 
"I was actually abducted by aliens two weeks ago," Davis said.

When probed for details, he explained he was driving from Las Vegas to Los Angeles in the early morning recently and this is what happened:

"I see this light and it's a big a—truck. And I said, oh f---- this is going to be traffic," Davis said. :Driving, driving and the next thing you know there's a steel thing and these crazy looking people – half human, half ugly-looking mother f-----s.

"They were poking me on the nose, looking at my eyes, they had my hands tied and the next thing you know I was in Montabello dude, burning rubber on the way back to L.A. at 4 o'clock in the morning."
The weird part of this story to me is that Davis was driving from Las Vegas to Los Angeles. I get that it's only about a 3 1/2 to 4-hour drive, but it just seems like if he was going to enjoy his time there, he'd catch a quick flight so he could have plenty of rest and recovery. 
Sure, the entire part about Davis being abducted by aliens seems strange, but the fact that he drove from Vegas to Los Angeles just doesn't add up to me.