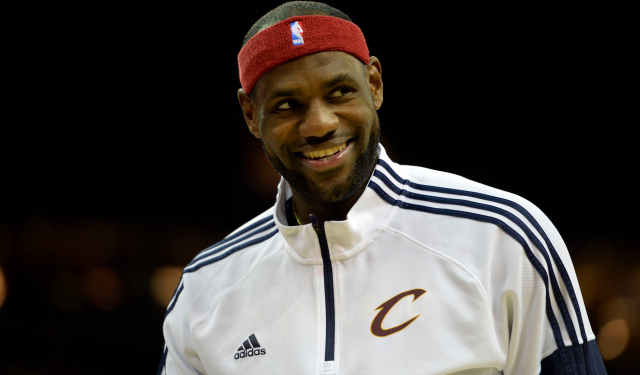 LeBron James has it all right now. The Cleveland Cavaliers star is set to make his regular season debut back in the wine and gold Thursday, he's won two titles, four MVPs, two Finals MVPs, has two adorable sons, and now according to a report from E! Online, the King has added a princess to his world. 
LeBron James' wife, Savannah Brinson, gave birth to their third child on Oct 22 in Ohio, a source reveals to E! News.

The athlete is already a proud papa to two sons, Bryce Maximus James and LeBron James Jr., and most recently went on a romantic getaway with Brinson shortly before the arrival of their little baby girl.
via LeBron James' Wife Savannah Brinson Gives Birth to Baby Girl—Get All the Details! | E! Online.
James hinted in a recent Instagram photo that his daughter's name was set to be Zhuri though there's been no official confirmation since the birth six days ago. 
So James has a newborn in the house as he starts his quest for a third title, and his first in Cleveland. Well, it'll give him more time for film review when he's up in the middle of the night feeding her. 
James is part of a group of NBA stars who have really focused on fatherhood in the latter parts of their career, including friends Chris Paul and Dwyane Wade. James has always been huge on the idea of family; it's one of the reasons he grew to love sports, he's said, because teammates grew to be like brothers which were missing from a rough family life growing up. 
James has someone new to spoil, a kingdom to rebuild, and a media empire (he has two shows on broadcast and multiple film projects in development) to oversee. No rest for the King. 
(Final note: Can you imagine in 16 years when that poor girl goes on dates and the boy has to come to James' house to meet her father? "Hi, I'm the 6-8 NBA legend who's worth hundreds of millions of dollars. What are your intentions?")