New details have emerged about Johnny Manziel's alleged assault of ex-girlfriend Colleen Crowley. According to Crowley's affidavit, Manziel beat her and threatened to kill her. And, according to Crowley's attorney, Kathy Kinser, Crowley still can't hear out of her ear because Manziel ruptured her eardrum during the alleged incident.
"They expect (her ear) to heal but it'll take a while," Kinser told NBC 5.
The details that initially emerged from that incident via a police report were ugly, as Crowley told police that Manziel struck her several times. Manziel is currently under investigation for the alleged assault and Crowley filed a protective order last week against Manziel, who agreed to stay away from her for two years, per NBC 5. 
But on Monday, even more troubling details emerged via Crowley's affidavit, which was posted in NBC 5's story. Crowley wrote that she and Manziel planned on spending the night together at Hotel ZaZa in Dallas. Once she arrived at the hotel, they began arguing. According to Crowley, Manziel threw her on the bed and physically prevented her from leaving the room.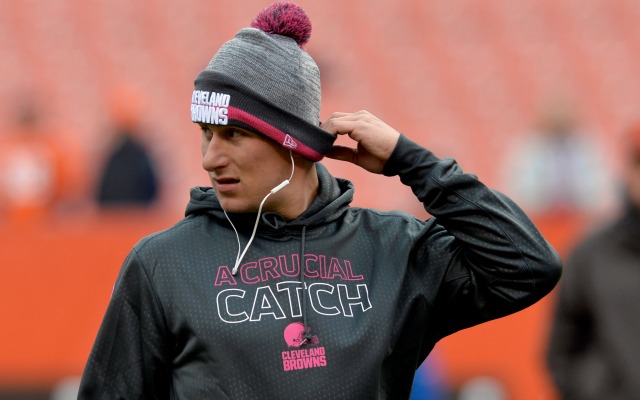 "I tried to fight him off," she said. "I became very scared that he was going to hurt me."
Manziel then led her down to his car.
"When we got to the valet, I was crying and begged the valet, 'Please don't let him take me. I'm scared for my life," Crowley wrote. "The valet replied, 'I don't know what to do,' and allowed Manziel to "literally throw me in the front passenger seat of his car."
Manziel drove them to a nearby bar, where Crowley's car was parked. Crowley wrote that the two got into her car, but she jumped out of the vehicle and attempted to hide behind bushes. Manziel found her, grabbed her by her hair, and tossed her back into the car, Crowley said. According to Crowley, Manziel then hit her left ear.
During the car ride to her apartment in Fort Worth, Crowley wrote that Manziel talked about killing himself and killing her.
"I started crying even more and he told me, 'Shut up or I'll kill us both,'" she said, adding that Manziel later told her, "I would never kill you. You don't deserve that. I would only kill myself."
Once they arrived at her apartment, she said the two continued to fight, though it was more "verbal" in nature. She said she chased him out of the apartment with a knife because she was "in fear" for her life. Eventually, Crowley turned to a neighbor for help and Manziel fled the scene. Later, police tried to track him down using a helicopter. 
"I continue to be extremely concerned for my health and well-being," she wrote in the affidavit, which you can read here.
Manziel, a former Heisman winner at Texas A&M and first-round pick of the Browns, isn't expected to return to Cleveland next season and his father recently expressed fear that his son wouldn't survive to see his 24th birthday. According to TMZ, Manziel said that he is "stable" and denied the accusations.