Colts owner Jim Irsay was arrested Sunday night and charged with operating a vehicle while intoxicated and four counts of possession of a controlled substance.
According to the Hamilton County jail website, the 54-year-old Irsay was booked at 3:07 a.m. Monday morning, and his bond was set at $22,500 after his arrest in Carmel, Ind. WishTV.com was the first to report the news. Irsay would be subject to punishment from the NFL under the league's personal conduct policy.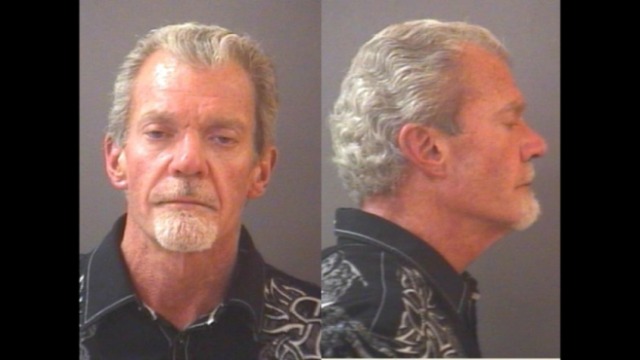 The Colts released the following statement: "We are gathering information at this time regarding last night's incident involving Jim Irsay.  The team will issue additional statements when the facts are sorted and we are aware of the next steps to this process.  Many fans have reached out to express their concern and we appreciate their support."
Later on Monday, the Colts released the following: "The club continues to fully support Mr. Irsay but must refrain from commenting further at least until formal charges have been filed. A hearing is tentatively scheduled for next Wednesday, March 26."
The Indianapolis Star reports that Carmel police say they found several pill bottles with prescription drugs in Irsay's car. But police said the Schedule IV prescription drugs that were found in the car were not associated with any of the prescription bottles.
Possession is a Class D felony, and the operating a vehicle while intoxicated charge is a Class A misdemeanor.
Police say they stopped Irsay on Monday morning after he was caught driving at a slow rate of speed, stopping in the middle of the road and failing to signal a turn.
"During the course of the investigation, Irsay subsequently failed several roadside field sobriety tests," Lt. Joe Bickel of the Carmel police department said in a statement.
At about 1:30 p.m. ET Monday, Irsay was released from jail.
RT @danesekenon: Irsay walks out of Hamilton County Jail at 1:30 on Monday #IrsayArrest @indystar pic.twitter.com/3YChciYuzn

— IndyStar Sports (@IndyStarSports) March 17, 2014
Here was Indianapolis Star columnist Bob Kravitz's reaction to the news of the arrest.
There was a sad inevitability to Jim Irsay's arrest. He's been struggling for some time now. Hope he gets help.

— Bob Kravitz (@bkravitz) March 17, 2014
Irsay has said in the past that he doesn't drink, most recently last December.
On Monday afternoon, Irsay took to Twitter himself to thank supporters.
Deepest thx to family, friends, fans, colleagues for the messages of support, thoughts and prayers. Impossible to tell u how much this means

— Jim Irsay (@JimIrsay) March 17, 2014