Jason Pierre-Paul shows his hand on TV and it is absolutely horrifying
Jason Pierre-Paul's hand was shown on an interview with FOX Sports. It is pretty gross.
For the first time since an offseason fireworks accident claimed part of his hand, Giants defensive end Jason Pierre-Paul sat down for an interview.
He did so with former Giants defensive end Michael Strahan for FOX Sports and afterwards Strahan went to engage hands in a form of non-verbal communication and that means JPP had to show his hand and OOOOOOOOOOOOOOH NOOOOOOOOOOO.
Omg JPP pic.twitter.com/fVbVvDJ7vL

— Kevin Jones (@Mr_KevinJones) December 20, 2015
It's difficult to imagine how JPP deals with it on a daily basis. He's done very well doing so by, you know, playing professional football, although he struggled to drag down Cam Newton during Sunday's matchup against the Panthers because of the club he wears for protection.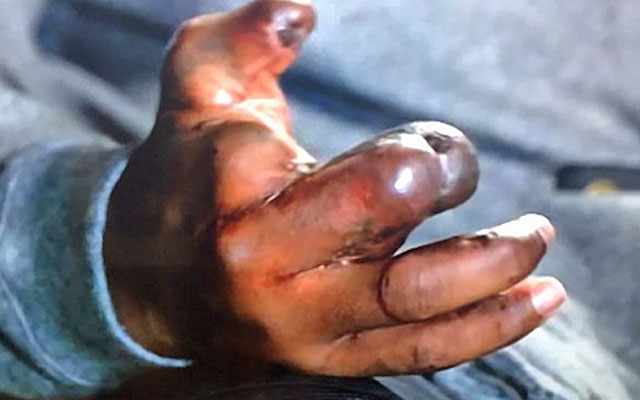 The NFL announced on Friday that 32 compensatory draft picks have been awarded to 15 teams

Jonathan Martin's old high school was forced to close on Friday after he appeared to threaten...
It doesn't look like the Jaguars will be making any front office changes anytime soon

The Buccaneers quarterback received a citation after causing a car wreck February 13

It's time for NFL teams to get creative and here's some moves to make it possible