If the Raiders want to move to Las Vegas, Roger Goodell isn't completely opposed to the idea. The NFL commissioner told Rich Eisen on Tuesday that if the Raiders want to move there and the owners are willing to approve it, then he likely wouldn't get in the way.
"Ultimately, it's the ownership's decision," Goodell said on the Rich Eisen Show. "It requires 24 of the 32 owners to approve any relocation to any market."
Although the NFL would be on board if the owners approved the move, Goodell did point out that the league would have to iron out a few things before any potential move happened.
"Obviously, there are specific issues that would need to discussed in the context of Las Vegas," Goodell said.
The commissioner has made it clear in the past that the NFL is staunchly against the idea of betting on football games.
During the interview, Goodell also added that the although the league isn't opposed to a team in Vegas, a move there isn't on anyone's radar right now. 
"I think it's way premature at this point to be speculating on that," Goodell said. "There's no proposals. There's nothing firm in anyway. I think this is something that at some point may come up, but at this point, we're not focused on that."
The NFL should probably start focusing on it, because Vegas is. There's a billionaire casino owner in the city who would very much like to see the Raiders there. The Las Vegas Sands has proposed a $1.2 billion domed stadium that would seat 65,000 people.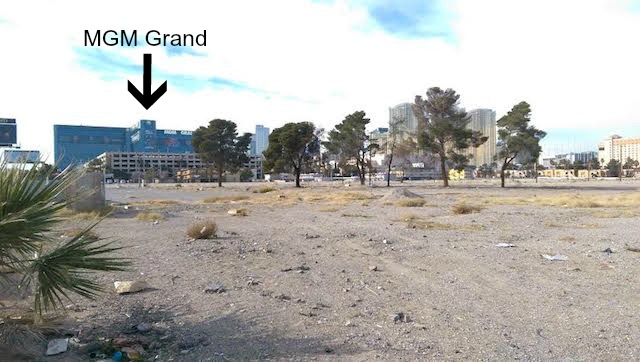 Also, Raiders owner Mark Davis seems to be at least mildly interested in the project. Davis was in Vegas on Jan. 29 to check out the site.
Our chairman Sheldon Adelson had a great visit w/ Mr. Mark Davis. Looking forward to future conversations. #Respect pic.twitter.com/M3hB2DoWp2

— Las Vegas Sands (@LasVegasSands) January 29, 2016
For now, the Raiders will likely stay in Oakland for 2016, but after that, the Vegas question could be a serious one that NFL needs to "focus" on, especially if the city is willing to build an NFL-caliber stadium at little or no expense to the NFL.
Right now, Oakland has zero public money to put toward a potential new stadium, so a new building in Vegas could end up being enticing to the Raiders if Las Vegas Sands CEO Sheldon Adelson can make it happen.
You can see Goodell's entire interview with Eisen below.