Yes, we have done it. You see, ranking 101 college basketball players didn't fully satisfy our cravings for ostentatious lists. We had to go out and pick every. single. team. in the country and rank them from first to 351st. Behold, the boldest preseason prediction endeavor we've ever had the lunacy to try.
How do you differentiate 78th from 91st, 146 from 163 or -- and this is where it gets really dark and scary -- 305 from 313? We don't recommend trying this without supervision and a social support group. But in the interest of giving every single team in the sport at least some attention in the lead-up to the 2015-16 campaign, we're trotting out the ultimate marker for the season ahead.
The first 26 teams listed are in accordance with our Top 25 (and one), which is now live. After that? Let the madness begin.
One last note: This was the latest exercise is reminding us the NCAA Tournament should never be expanded again. EVER.

1. North Carolina: Our No. 1 team in the country has a veteran point guard in Marcus Paige, a slimmed-down and improved big man in Kennedy Meeks, an even more dynamic big man in Brice Johnson, and a wing set to break out this season in Justin Jackson. All four are projected in next June's draft. For UNC, this is the time. The right mix of veterans and skill, and with NCAA sanctions possibly on the horizon next spring or summer, it's set up to be a memorable season regardless for Roy Williams.

2. Kentucky: The Wildcats are probably the most talented team in the country, but they have some questions to fulfill still. Will Skal Labissiere be eligible? Can all of Tyler Ulis, Jamal Murray and Isaiah Briscoe co-exist? Are the freshmen for real? If all the pieces fit together, they'll have a shot to make another Final Four.

3. Kansas: As long as Cheick Diallo gets eligible, his is the team I feel most confident in being successful. They return Frank Mason and Perry Ellis, along with a host of other players that could contribute to yet another Big 12 championship under Bill Self.

4. Maryland: The starting five is going to be so good by midseason. Robert Carter is eligible following a redshirt year, and Jake Layman still doesn't get enough love nationally. A lot of pressure on Melo Trimble to perform like an All-American, but he'll have so much talent around him, the Terps should be top 10-good almost wire to wire.

5. Virginia: The Tony Bennett Experience will continue to keep Virginia near or at the top of the ACC. How good can these guys be? Well, the Hoos were 30-4 last season and only lost Darion Atkins and Justin Anderson. Yes, a dent, but still a lot of talent here. Malcolm Brogdon, hello.

6. Iowa State: The obvious question here is whether or not Steve Prohm can keep this group firing on all cylinders. With Georges Niang, Monte Morris and Jameel McKay returning, he'll have as much talent as he could have possibly asked for in his first season.

7. Duke: The Blue Devils lose their spectacular freshman triumvirate that led them to a title last season, but they bring in another solid one led by Brandon Ingram, Luke Kennard and Derryck Thornton. That's enough talent for a Final Four run if they can mesh around returnees Grayson Allen, Matt Jones and Amile Jefferson.

8. Oklahoma: Buddy Hield is probably the (slim) favorite to take Player of the Year in the Big 12, but the Sooners also have Isaiah Cousins, Ryan Spangler, Khadeem Lattin and Jordan Woodard.

9. Wichita State: Shockers will probably win the MVC again because Fred VanVleet and Ron Baker are the two best players in the conference. It's amazing Gregg Marshall has continued to keep WSU this nationally relevant.

10. Gonzaga: The Zags probably have the best returning frontcourt in America, including potential national player of the year Kyle Wiltjer. Their key will be if they can get enough stability out of the backcourt, with Josh Perkins taking over for Kevin Pangos.

11. Michigan State: Tom Izzo returns Denzel Valentine and brings in a terrific recruiting class to replace Travis Trice and Branden Dawson. With that combination of leadership and talent, few will want to run into them in March.

12. Villanova: You know, we might well have Villanova too low. Ryan Arcidiacono is the reigning Big East Co-Player of the Year. Jalen Brunson is an incoming combo guard who will win over a lot of people very quickly. Daniel Ochefu is a player many coaches in the league think could be Villanova's best, and it's not like Josh Hart is a scrub. The Wildcats should easily win the Big East.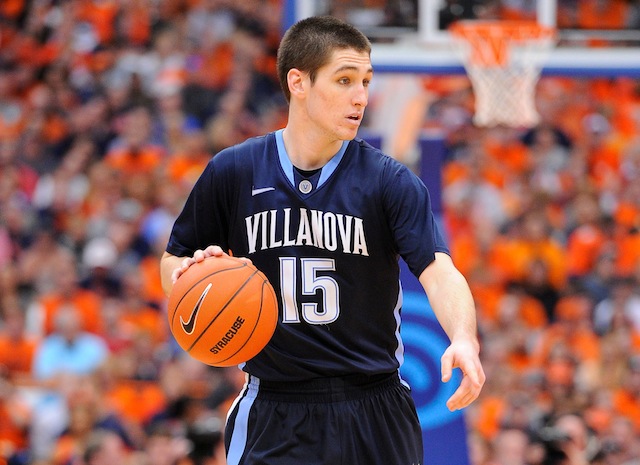 13. Indiana: This is possibly the most talented offensive team in the country. All of the pieces fit together perfectly on that end, with point guard and ringleader Yogi Ferrell taking charge. As long as Thomas Bryant gives them a defensive presence inside, they can make a legitimate run.

14. California: Will have one of the best starting fives in the country. Your names to know: Freshman forward Jaylen Brown; senior guard Tyrone Wallace; junior guard Jabari Bird; freshman forward Ivan Rabb; junior guard Jordan Mathews.

15. Arizona: The Wildcats have a lot of size up front with Kaleb Tarczewski, Ryan Anderson, Ray Smith and Chance Comanche. Gabe York is now the veteran leader in the backcourt. Wouldn't shock us if he wins three games for the Cats on buzzer-beaters this season.

16. UConn: The Huskies had three guys slot into our Top-100 earlier this week. If Sterling Gibbs replaces what Ryan Boatright gave them, it's not hard to envision Daniel Hamilton and Amida Brimah taking leaps forward and this team improving. Also, look for Jalen Adams to play well in his freshman year.

17. Wisconsin: Plenty could criticize us for putting Wisconsin so high after losing Frank Kaminsky, Sam Dekker, Trae Jackson, Duje Dukan and Josh Gasser. We get it. That's such a huge loss. But we refuse to bet against Bo Ryan, who has never finished worse than fourth in the Big Ten, and we slot the Badgers as the fourth-best Big Ten team in these rankings.

18. Utah: Lose an outstanding player in Delon Wright, but let's not forget that Brandon Taylor will run the show well at the point this season. And Jakob Poeltl has lottery potential.

19. Baylor: He gets a lot of crap, but Scott Drew has morphed into one of the most consistently solid coaches in America. This year, he returns potential stars in Rico Gathers and Taurean Prince. He'll just need to get strong lead guard play in order to make a run.

20. Notre Dame: Demetrius Jackson lands at No. 20 in our Top 100 (and one) list of the best basketball players in the country, and Zach Auguste is 47th. Both of these guys are going to have big-time seasons.

21. Miami: You might be wondering why Miami is this high, but: Sheldon McLellan, Tonye Jekiri, Angel Rodriguez, Davon Reed. This should absolutely be a top-five ACC team this season.

22. Vanderbilt: This is another tremendously talented offensive team. They have a star in the middle in Damian Jones, a potential one at point in Wade Baldwin, plus the perfect role players around them in shooters Riley LaChance, Matthew Fisher-Davis and Luke Kornet.

23. Oregon: The Ducks do have to replace Pac-12 Player of the Year Joseph Young, but they bring in Dylan Ennis and Tyler Dorsey to do that. It'll be a deeper team this year after having a young team last year, and one that will have a shot to compete in the league.

24. SMU: Larry Brown will need to get his team to compete, but with Nic Moore and Markus Kennedy in tow the team has enough talent to win an AAC regular season title.

25. Cincinnati: The Bearcats can absolutely win the AAC, and we think Octavius Ellis is among the most valuable players Mick Cronin's ever coached.

26. Purdue: The Boilermakers could really sneak up and have a strong year after a great finish to last season. They return A.J. Hammons, Vince Edwards, and a crazy deep guard group. If Caleb Swanigan can make an impact, watch out.
27. 

Texas A&M: Just barely missed our Top 25 (and one), but we love the talent on the roster. Danuel House is a problem, and Jalen Jones has a really nice skillset. Freshman D.J. Hogg could come in and drain 100 3s this season. Biggest question for us is how point guard Alex Robinson grows in his second season.
28. 

Georgetown: Hoyas are the Big East's second best team, led by D'Vauntes Smith-Rivera, who not enough people know about outside the conference. And sophomore Isaac Copeland is going to have a breakout year. Watch for it.
29. 

Butler: Kellen Dunham and Roosevelt Jones will Butler Butler to a Butler-like Butler'ing. The Bulldogs are going to be spiteful on defense yet again
30. 

Michigan: Caris LeVert is going to have to carry a big load in his senior season -- after returning from a season-ending injur a year ago. How good is the Big Ten this season? We consider Michigan a top-30 team, yet it's entirely reasonable to see the Wolverines finishing sixth in the league.
31. 

Boise State: The Broncos do lose Mountain West player of the year Derrick Marks, but they return just about everyone else from last season's 25-9 team and re-add Anthony Drmic, who has a chance to finish as the school's all-time leading scorer.
32. 

NC State: Losing Trevor Lacey was a hit that wasn't quite expected, but at 24 years old he felt it was time to start making money. It's now Cat Barber's show, and he'll be helped by Abdul-Malik Abu, the Martin twins, and a newly-skinny Beejay Anya.
33. 

Texas: New coach Shaka Smart should have some nice toys to play with on a deep roster led by point guard Isaiah Taylor. There's a lot of athleticism here on the perimeter to go with an experienced frontcourt, which could lead to a surprising result in Year 1.
34. 

Rhode Island: The Rams bring back most of their roster from a top-10 defense last year, including two potential eventual NBA picks in E.C. Matthews and Hassan Martin. They might not be the favorite in the A-10, but they're certainly near the top.
35. 

Dayton: The Flyers would be higher if not for the suspension of Dyshawn Pierre, which will keep him out through at least the December. Still, theres a lot to like here, starting with Scoochie Smith and Kendall Pollard.
36. 

San Diego State: Under Steve Fisher, the Aztecs will always be solid defensively. Their key will be whether or not they can score efficiently and consistently, and that will come down to whether Malik Pope can become the star his talent necessitates.
37. 

BYU: The Cougars do lose Tyler Haws, who became a top-25 all-time leading scorer in the NCAA by the end of his career. However, they return triple-double machine Kyle Collinsworth and add transfer Jamel Aytes and mission-returnee Nick Emery.
38. 

LSU: With Ben Simmons in tow, the Tigers will certainly be relevant all year. The key will be the production they get around him from guys like Tim Quarterman, Antonio Blakeney and Jalyn Patterson. If they play well, LSU can be a top-25 team. If not, there will be plenty of questions laid at the feet of coach Johnny Jones.
39. 

XAVIER: The Musketeers got hot at the end of last season and made what has become a common appearance in the Sweet 16 before losing to former coach Sean Miller. This year, they lose Matt Stainbrook and Dee Davis, but Trevon Bluieitt and Jalen Reynolds should take big steps forward to pick up the slack.
40. 

West Virginia: The Mountaineers were the little team that could last season, pushing into the Sweet 16 behind a pressure-heavy system reliant on forcing turnovers and getting transitions buckets. They have to replace Juwan Staten, but there's enough depth here that Bob Huggins should be able to figure it out.
41. 

Valparaiso: Going to be a tremendous team this season. You are seeing that ranking correctly. Bryce Drew's team is capable of winning 30 games. Everybody's back from a team that almost beat Maryland in the NCAA Tournament.
42. 

Providence: Has perhaps the most talented player in the sport in Kris Dunn. Rodney Bullock might average 15 points this season. The Friars will run, run, run and be fun, fun, fun.
43. 

Syracuse: One of those SU rosters that Orange fans are feeling ambivalent about. Perhaps a bubble team. We're not seeing top-25 caliber here, but certainly a step up from last season.
44. 

Iowa: Aaron White, Iowa's best player a season ago, is gone. But a lot of the roster is back. Jarrod Uthoff a dark horse for being a top-10 Big Ten player candidate.
45. 

Davidson: When in doubt, never doubt Davidson. Bob McKillop's team won the Atlantic 10 last season but loses league POY Tyler Kalinoski. Jack Gibbs is back, though, and so is that sweet, fluid offense.
46. 

Stephen F. Austin: Brad Underwood: 61 wins in two seasons. Will be coaching somewhere else a year from now if SFA makes a third straight NCAA trip. We think he will and it will.
47. 

Georgia: Mark Fox is awesome for continuing to channel his inner college bro by doing things like this. Roster-wise, Georgia's got the guards to make their SEC foray compelling.
48. 

Florida State: Florida State's going to make noise with a top-50 player in Dwayne Bacon. The big man along with Xavier Rathan-Mayes will keep FSU in the Big Dance big picture all season long.
49. 

Tulsa: Frank Haith's probably got the best team you don't know much about. Half the team and the majority of the major minutes getters are starters! This group should be playing in March's meaningful bracket.
50. 

Louisville: Damion Lee could have a good year. There's also the current scandal. How much does that affect what goes on in the program? No way to tell. But no denying this is the weakest Pitino roster in more than five years.
51. UCLA: Coming off of back-to-back Sweet 16 years, UCLA looks to be in solid hands. But they do need to replace their leader in Norman Powell as well as Kevon Looney. I'd look for a more inside-out attack this year, as Tony Parker really came on at the end of last season and Thomas Welsh has a solid summer with the U19 team.
52. Ohio State: Replacing D'Angelo Russell is no easy task, but the Buckeyes bring in a top-10 recruiting class with five four-star prospects led by lead guard JaQuan Lyle. Look for them to be bubbly all season while learning on the job before coming together for a run in 2016-17.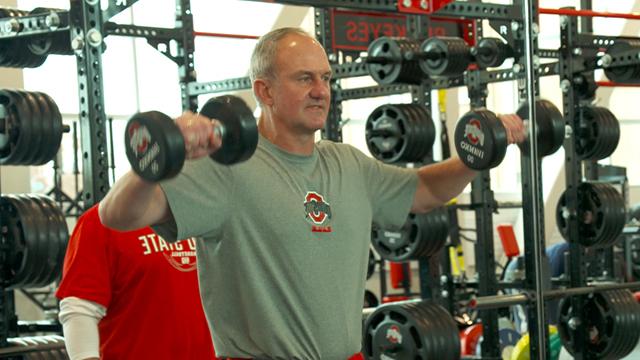 53. Old Dominion: The Monarchs were among the best teams to not make the NCAA Tournament last year, and return just about a lot from that team. Trey Freeman should be the favorite for C-USA player of the year.
54. Oregon State: Maybe this is the Beavers' year? They return most of a team that went 15-2 at home last season, plus add maybe the best recruiting class in the program's history. The defense will be excellent again, the key will be finding efficient offense to make winning road games more doable.
55. Florida: Mike White takes over what was a rough situation under Billy Donovan last season, but there's talent here. Dorian Finney-Smith will be an All-SEC player, and Devin Robinson has that potential too. If they get more consistent guard play from Kasey Hill, they could be a tournament team.
56. VCU: Yeah, anytime you lose a coach who goes only by his first name, it's a problem. But the Rams shouldn't miss a beat stylistically without Shaka, as Will Wade was an assistant there for four years. The real question will be who replaces departed seniors Treveon Graham and Briante Weber, as well as transfer Terry Larrier.
57. George Washington: Mike Lonergan returns basically everyone from a sneaky-good A-10 team last year. Kevin Larsen and Pato Garino is a great, experienced duo that could lead to an NCAA Tournament bid.
58. Belmont: The Bruins made the Tournament one year ahead of schedule behind a miracle Taylor Barnette 3 against favored Murray State. This was always going to be Rick Byrd's next great team, and there's a chance he leads them to 25 wins with leading scorer Craig Bradshaw looking like the favorite for OVC player of the year.
59. Illinois State: With Deontae Hawkins and DeVaughn Akoon-Purcell returning, the Redbirds should improve on offense this year. But they need to replace the interior presence of Reggie Lynch, who transferred to Minnesota in the offseason. If they do that, they can challenge for second in the MVC.
60. Pittsburgh: Jamel Artis and Mike Young return in the frontcourt, as does James Robinson in the backcourt. They need to improve on defense though if they want to return to the NCAA Tournament, as they had their worst finish there under Jamie Dixon in 2014-15.
61. Temple: Jesse Morgan and Will Cummings gone. Jaylen Bond, this is your time. Fran Dunphy almost always squeezes a little extra whatnot out of his guys, too.
62. Memphis: We admit this could be too low for the Tigers. But Memphis lacks depth and certainly lacks an amount of stability right now. Plus, Kedren Johnson's season is in doubt. At its best, Memphis could be borderline Top 25. We're not expecting that, but would love to see Josh Pastner put together that kind of team.
63. Marquette: Henry Ellenson is the star incoming recruit, but this team is going to get improved performance from Duane Wilson and Jajuan Johnson. Still: very, very young group.
64. Richmond: The Spiders will rely on Terry Allen and ShawnDre' Jones to keep them in the running in the A-10. Losing Kendall Anthony puts a clear void in the picture for now.
65. Illinois: Tracy Abrams' second consecutive season-ending injury will absolutely hamper John Groce's team, unfortunately. Freshmen D.J. Williams and Jalen Coleman-Lands will be on a steep learning curve.
66. Wofford: Go ahead and look at what Mike Young's put together with this program. The Terriers are legit. No transfers and major players (Spencer Collins, Justin Gordon) back on an NCAA Tournament team. There are always a couple of mid-majors who absolutely become top 70-good, and Wofford fits that this seaosn.
67. Colorado: Tad Boyle still has Josh Scott and the two Xaviers -- Johnson and Talton. We find it very unlikely the Buffs put up back-to-back sub-.500 seasons.
68. Ole Miss: Don't know what to expect outside of Stefan Moody but ... Stefan Moody! G-R-E-E-N L-I-G-H-T.
69. Stanford: What do we think the Cardinal will be in a tough Pac-12 and without Chasson Randle, Anthony Brown and Stefan Nastic? We think the Cardinal will be in the NIT. And news this week about the indefinite loss of Marcus Allen (stress fracture) isn't helping.
70. Minnesota: Interesting season ahead for this team and its coach. Will freshman point guard Kevin Dorsey turn into one of the most productive first-year players in the league?
71. UAB: Jerod Haase led his team to the Round of 32 in the NCAA Tournament after upsetting Iowa State, and returns all of his starters from that group. They and Old Dominion will be favorites in the C-USA, and could make tourney noise again.
72. South Carolina: Frank Martin in Year 3 should see some improvement, as Sindarius Thornwell and Duane Notice return and should be more efficient. If that offense comes along, look for a potential Tourney team.
73. Columbia: The Lions are our favorite in the Ivy as they bring back Maodo Lo and Alex Rosenberg, both of whom should be top-five players in the league. Look for them to unseat Harvard's stranglehold on the league.
74. UC Irvine: Mamadou Ndiaye returns to lead one of the better mid-major defenses in the country. They came ever-so-close to upsetting Louisville in the NCAA Tournament last year, and they'll be the favorites in the Big West to return.
75. Utah State: Look for the Aggies to take a step forward in the Mountain West despite Stew Morrill's departure. David Collette and Jalen Moore are potential all-league players over both of the next two years.
76. Oklahoma State: Travis Ford is on the hot seat this year, and could be gone if they end up finishing this low. They'll need to replace all of Le'Bryan Nash, Anthony Hickey and Michael Cobbins, which will be no easy feat.
77. Wake Forest: Devin Thomas is one of the better under-appreciated players in the country, and he'll team with Codi Miller-McIntyre to help the Deacs hopefully win some of the close games that they couldn't close last year.
78. UNLV: This might honestly be too high for the Runnin' Rebs, or it could be far too low. The jury is fully out on what Dave Rice will get out of this talented group featuring five-star freshman Stephen Zimmerman.
79. South Dakota State: The Jackrabbits will have three returning senior starters, but they do lose  their best player in Cody Larson. Still, they'll be the favorites in the Summit League.
80. Yale: After just barely missing out on the NCAA Tournament last year in a playoff with Harvard, Yale should be in a battle to win the Ivy again. They lose a few senior starters, but return Justin Sears, the best forward in the Ivy.
81. Auburn: We didn't want to overreact to the Pearl Effect, but it's reasonable to jump Auburn from 147 last year to 81 here. The Tigers will likely be a top-50 team going into NEXT season, but for now, a .500 year in the SEC is the bar.
82. Northwestern: Will be well-coached, undersized but still capable of winning a few dramatic games. Culture shift is going to take a few more years to be fully realized. Chris Collins' team will probably steal one game on the road it "shouldn't" this season.
83. Northern Iowa: No denying how this team is going to take a big drop. Seth Tuttle was the MVP, but remember last season's 31-4 club also had Deon Mitchell (great player), Nate Buss and Marving Singleton. We like Ben Jacobson's coaching acumen, so that's basically the only reason why UNI isn't sub-100.
84. Arkansas: No idea what to make of this team, since its offseason arrests and suspensions -- in addition to losing its two best players to the NBA -- mean Arkansas is an enigma. We fully admit this team could be as good as 65th or as bad as 115th.
85. Central Michigan: Going to be the best team in the MAC, most likely, in what's setting up to be one of the weaker MAC campaigns of the past decade.
86. Saint Joseph's: DeAndre Bembry's talent alone warrant the Hawks a top-90 placement. Expect this team to see improvement from Aaron Brown, too. The offense has to be better. Has to.
87. Iona: One of the most entertaining teams in the nation boasts A.J. English, a legitimate NBA prospect who has a great instinctive skill to his game. We think the Gaels are the MAAC's best, once again. But will they play like it in early March?
88. Arizona State: Knowing how good Bobby Hurley is, we acknowledge we're buying low on the Sun Devils right now. Looking at the roster, which includes four open spots by way of transfers, it doesn't seem like Hurley should expect a blazing start.
89. USC: Andy Enfield should feel the bump in year No. 3. Katin Reinhardt, Nikola Jovanovic and Elijah Stewart could bloom for the Trojans in a competitive Pac-12. NCAA Tournament is too high a bar, but the Trojans will easily make the NIT.
90. Georgia Tech: Astounding stat: Georgia Tech has been above .500 in ACC play ONCE in the past 20 years. Once. How can this be? (It will be again this year, we're afraid.)
91. Pepperdine: Marty Wilson has his alma mater in a good place, with a lot of senior leadership returning from last year's roster. They will challenge for a top-three spot in the WCC.
92. Louisiana-Lafayette: Shawn Long decided to return instead of going to the NBA, and he'll look to lead the Cajuns back to the NCAAs. They'll be the favorite in the Sun Belt.
93. La Salle: The Explorers lose Jerrell Wright, Steve Zack and Khalid Lewis, but return their best player in Jordan Price and he will likely be an all-league player. Mid-league A-10 team.
94. UTEP: Tim Floyd's squad loses a lot from last year, including Vince Hunter and Julian Washburn. Look for Omega Harris to take a step forward, and for Oregon transfer Dominic Artis to step in and make waves.
95. New Mexico: The Lobos had a down year by their standards in their second post-Alford year, and this season could be much of the same. Cullen Neal returns after a year from injury to help the cause, and transfer Tim Williams should make an impact.
96. Hofstra: This is the clear favorite in the CAA, with returning guard Juan'ya Green as the favorite for the league's player of the year honors. Three other starters return. Pride will certainly have their best squad in years.
97. Kent State: Rob Senderoff's group finished 12-6 last year in the MAC and returns All-league player Jimmy Hall. If they can replace three starters around him, they'll have a chance to compete for the league's crown.
98. Clemson: This is a big year for Brad Brownell, who might be coaching for his job after missing the Tournament for four straight years. Landry Nnoko, Jaron Blossomgame and Jordan Roper should help them be better this year, but it's a tough league and they haven't shown the ability to beat teams better than them yet.
99. Middle Tennessee: Another C-USA team that returns a ton from last season. Kermit Davis has basically been there forever, and he always makes this team tough to play against. They were just one win away from the Tournament last year.
100. Saint Mary's: Randy Bennett has his work cut out for him, as he loses just about his entire team from last year. Could be a down year in Moraga as they build a new roster.
101. Colorado State: Larry Eustachy's team is taking on huge losses, but we're confident he'll be able to keep CSU around .500 on the season. Call it a hunch.
102. Evansville: D.J. Balentine will key Evansville to a few big-time wins this season. We're telling you right now: MVC dark horse to win the auto bid.
103. Oakland: Clear-cut second-best team in the Horizon League this season. Greg Kampe's got Kahlil Felder playing like 39.5 minutes per game, but he's worth all of it. And Max Hooper can hoop. The Grizzlies will also have Iowa State transfer Percy Gibson playing the middle.
104. Tennessee: Rick Barnes comes in to replace Donnie Tyndall. It's a good move for Tennessee. But this team loses Josh Richardson, who was the alpha, and truth be told, the Vols winning 16 games last year was a testament to just how good a hoops coach Tyndall is.
105. St. Bonavanture: Mark Schmidt continues to prove his prowess as a coach by keeping the Bonnies competitive in what's one of the hardest spots to recruit to in major-conference basketball. (And yes, the A-10 is a major conference.) Marcus Posley is going to have a great senior season.
106. North Florida: Made the NCAA Tournament last year, and this is still the best team in the Atlantic Sun. The D is going to get better, and Dallas Moore could be the MVP of the league.
107. Murray State: Murray: prizint! Lose their coach to Iowa State, but the good news is Matt McMahon now runs the show, and he's spent years as an assistant at MSU previously. The Racers are always respectable. That's not going to change now.
108. Stony Brook: Jameel Warney back at the pad. Look out. Probably the best team in the America East, which will have a tight race at the top. Lucas Woodhouse and Ahmad Walker will be new faces that should have some positive contributions by the time league play begins.
109. Virginia Tech: Buzz Williams won 11 games last season. Not convinced this is going to be a boom of a campaign in his second year at Va. Tech, but without question this group is going to be better. Former Maryland point guard Seth Allen is now the starter.
110. St. John's: Chris Mullin -- the long-desired choice of so many powerful St. John's boosters -- is now running the show in Queens. This will be fascinating. We don't think St. John's is going to be viable this season, but it's still certainly one of the 150 best teams in the country.
111. TCU: The Horned Frogs started great before tailing off last year. This year, they're picked to finish in the bottom two of the league after losing Kyan Anderson, Trey Ziegler and Amric Fields. However, look for Karviar Shepherd and Chris Washburn to step into bigger roles.
112. Winthrop: The Eagles return a pretty experienced roster this year. They'll be one of the three favorites in the Big South, and could win it if newcomers Bjorn Broman or Roderick Perkins can make an impact. Also, look for 6-8 Australian Xavier Cooks to take a leap this year.
113. Vermont: The Catamounts are building a terrific run here in the America East. They finished second in the league last year, only have one scholarship senior this year, and also brought in two strong pieces via transfer this year. Ethan O'Day is the guy to know here, as the 6-9 forward will be one of secondary favorites for league player of the year.
114. Mississippi State: There's a lot of reason for excitement here, as Ben Howland is an accomplished coach and Malik Newman is a terrific freshman guard. But simply put, there's just not a ton of talent returning talent from Rick Ray's team, which is why they're located out of the top-100.
115. Hawaii: The Warriors had a tough season last year after Gib Arnold was fired in October, but they rebounded beautifully and won 22 games, including marquee victories against Nebraska, Colorado and Pittsburgh before reaching the Big West Tourney final. New coach Eran Ganot returns nearly everything from that group, and they'll be a contender in the league.
116. Kansas State: Bruce Weber is in a big year. His team lost an awful lot this offseason due to transfers and dismissals, and didn't exactly gain much in return. It's a young team that will rely an awful lot on Wesley Iwundu to produce in a really tough league.
117. DePaul: This might be a bit aggressive, but DePaul returns a lot of talent including Billy Garrett and Tommy Hamilton. If Dave Leitao improves the defense, they could finish relatively high within the league.
118. William & Mary: Tony Shaver's group had a tough finish to the year after tying for the league title, losing in the Colonial tournament championship game. They do lose the best player in the league in Marcus Thornton, but they return Terry Tarpey as a do-it-all, efficient wing to replace him. They'll contend for a Tourney bid again.
119. Coastal Carolina: Another of the contenders in the Big South, the Chanticleers lose two of their three best guards from last year. But they just about everything else from a team that at least reasonably stuck around with Wisconsin for a while in the NCAA Tournament.
120. New Mexico State: The Aggies have made the NCAA Tournament in five of the last six years, and that should repeat again. Pascal Siakam and Ian Baker returning should help make up for losing four major pieces, including Daniel Mullings.
121. Albany: The Great Danes return Peter Hooley, Evan Singletary and Ray Sanders. Man, the America East's top three will make for a really interesting chase. This is a good team!
122. Seton Hall: Will Seton Hall be the worst team in the Big East? It's hard to see ... yet not at the same time. Sterling Gibbs gone, so Isaiah Whitehead is going to have to really show us something. Kevin Willard coaching for his job.
123. Long Beach State: Most outside of the Big West don't realize this, but Dan Monson's about to bring in a lot of help -- and LBSU might wind up stealing the league. At the very worst, this is a top-three team in the Big West. Sizable jump from last year's 16-17 team.
124. Montana: The Griz bring back plenty from a 20-win team that won 14 in the Big Sky last season. We peg this team as the league favorite.
125. High Point: It has in John Brown one of the best mid-major players in the country, a guy who is on our top 101 players in college basketball.
126. Buffalo: The Bulls made the first NCAA Tournament in program history last season. Kind of surprising, right? Bobby Hurley made it happen. And he's gone, to Arizona State. The best player on the team/best player in the MAC, Justin Moss. He's gone, too. Booted from school. Comedown year (to say the least) for Buffalo.
127. Creighton: The Bluejays are going to have a fun player in Nevada transfer Cole Huff. It's hard to see this team getting above .500 by season's end, but that's in part because it's No. 7 in the Big East at best.
128. Loyola (IL): The team other coaches in the Missouri Valley are wondering about. Loyola never quite breaks through to even bubble-talk territory, but we think this squad's a year away from being in that discussion.
129. Monmouth: Most MAAC coaches we talked to put Monmouth as No. 2 in the league. Former Oklahoma player Je'lon Hornbeak is in the mix here, and Deon Jones will fluster the league if his decision making gets even better.
130. Nebraska: Bad year for the Huskers has turned Tim Miles' program into an unexpected rebuild job this season. Miles has only once in his head coaching career had back-to-back subpar seasons, but we can't help but think NU struggles to hit .500 this go-round.
131. UMass: Losing Maxie Esho and NBA draft pick Cady Lalanne won't be easy, but the returns of guards Trey Davis, Donte Clark, and Jabarie Hinds should help stem the tide and make the Minutemen a bit more steady.
132. North Dakota State: Replacing Lawrence Alexander won't be easy, but it never is to replace a conference's player of the year. Still, four-year starter Kory Brown will help stem the tide, and North Dakota high school's all-time leading scorer A.J. Jacobson could step into more of a featured role.
133. Akron: The Zips have won 20 games 10 years in a row, and Keith Dambrot is a terrific coach. That's probably the baseline this season, as they return three seniors in Pat Forsythe, Reggie McAdams and Jake Kretzer to help them return to the top of the East.
134. Siena: Won 11 games last season. Many coaches in the MAAC are expecting a big-time jump for the Saints in 2015-16.
135. Eastern Washington: Jim Hayford loses Tyler Harvey, but returns Venky Jois and a cast of others to a team that could return to the NCAA Tournament. Jois, particularly, is this person's pick to win the Big Sky player of the year honors.
136. Lehigh: They'll be a Patriot League favorite after returning nearly everyone from last year's team. Particularly, look for Tim Kempton and Kahron Ross to take steps forward as they set up for a 20-plus win year.
137. Western Kentucky: Losing T.J. Price and George Fant won't be easy, but Chris Harrison-Docks should pick up the slack as Aaron Cosby enters the fold from Illinois for a season.
138. Fresno State: This might be a bit too low for Fresno, who returns just about everyone from a competitive Mountain West team. Marvelle Harris might be the preseason player of the year in the league, as he's a terrific scorer.
139. Georgia State: This was a magical team last year, but it will be tough to replicate without R.J. Hunter and Ryan Harrow. Still, with Kevin Ware and T.J. Shipes around, there's a chance they compete in the Sun Belt.
140. UC Santa Barbara: Alan Williams was the best player in the program's history, but he'll be in China this year. Still, Michael Bryson, John Green and Gabe Vincent return on the perimeter to rain 3s on opponents.
141. NJIT: The Highlanders have a league! Props to the Atlantic Sun for bringing on a team that will have a very good chance at earning an auto bid this season.
142. Penn State: It's possible we've gone too HIGH here. Team loses three starters, including do-it-all D.J. Newbill, and it won just four Big Ten games last season.
143. Princeton: We measure the Tigers as the third best team in the Ivy. Defensive tendencies concern us most, otherwise this team would be 120 or better.
144. James Madison: And the Dukes could be notably better than 144th. One of our biggest pump-fakes in the rankings. Not totally sure where to slot this team, which won 19 games last season and should hit at least 20 this one.
145. Rider: Thanks to Zedric Sadler and Jimmie Taylor's return, the Broncs have league coaches convinced this is a top-four team in the MAAC.
146. Alabama: The talent and recruiting is going to take some time to develop for Avery Johnson. After going so hard at Gregg Marshall, and just barely missing, Johnson is an interesting and possibly a real win of a plan B. But for this year, the Tide is going to be mediocre.
147. Texas Tech: Tubby Smith's going to finish with more than three Big 12 wins this season. We guarantee it.
148. Cal Poly: The most responsible team with the ball in the country brings back almost everyone. It's possible we've actually underrated the Mustangs.
149. Northern Arizona: Jack Murphy might coach 'em up, mess around and win this league by accident. NAU hasn't been to the NCAAs since Ben Howland's recruits were on the team a decade and a half ago.
150. Houston: From 13-19 last season to above .500 in the year ahead for Kelvin Sampson's team. That's our forecast.
151. Bucknell: It's a new coaching staff with Nathan Davis taking over for Dave Paulsen. But the Bison return a lot from last year's team, including Chris Hass and Nana Foulard. Overall, four starters return, so they'll be among the best teams in the Patriot.
152. Wright State: Biggie Minnis transferred in from Rhode Island, and will replace Chrishawn Hopkins and Reggie Arceneaux in the backcourt. That, along with a returning backcourt, should make Wright State a tough out in the Horizon.
153. Louisiana Tech: Tech loses Mike White along with Speedy Smith, Michale Kyser and Raheem Appleby, but keeps Erik McCree and Alex Hamilton to help the transition to new coach Eric Konkol.
154. Northwestern State: Jalan West is one of the best players in America that nobody knows about, and Zeek Woodley is the nation's highest returning leading scorer. Lot of talent here, but they need to pick up the nation's second-worst defense.
155. Missouri: The Tigers lost a lot off of a bad team, and Kim Anderson is really struggling to get the program off the ground. It'll be on Wes Clark and Namon Wright to hold down the fort in what's turned into a tougher SEC.
156. Washington State: Went 13-18 last season but in theory should see a much better team on the defensive end. Not the worst team in the Pac-12!
157. Northeastern: They stuck with Notre Dame for a while in the NCAA Tournament last year, but the Huskies lose their best player in Scott Eatherton, which could lead to a tougher year. Still, they could compete in the Colonial.
158. Wyoming: Larry Nance was a first round pick, plus losing Riley Grabau and Derek Cooke will be tough. Look for Josh Adams to take over the reigns even more, potentially blossoming into a first team All-MWC player under Larry Shyatt.
159. San Francisco: Rex Walters is one of the better coaches in the West, and while he loses big men Kruize Pinkins and Mark Tollefson, he keeps blossoming point guard Devin Watson. He and sharpshooter Tim Derksen will be the keys to this team.
160. Manhattan: Steve Masiello's group had a strange year last season, going from favorite in the league, to underperformer, to NCAA Tournament appearance. They have to replace both Emmy Andujar and Ashton Pankey, but the backcourt should be solid.
161. Boston University: Joe Jones will have a top-three team in the Patriot League this season. That usually means falling in this range overall.
162. Robert Morris: Andy Toole probably still has the best team in the NEC. But RMU last season was 176th, and now it loses its two most important players: Lucky Jones to graduation, and Marcquise Reed to transfer (Clemson). It's possible we've put RMU too high, but Toole can really coach, and the team has enough coming back.
163. Harvard: Could be controversial slotting Harvard this low, but look at the roster. See all the production gone. The big-time recruiting class doesn't arrive until a year from now. And Siyani Chambers -- the most important guy on the team -- is not playing this season because of a torn ACL. Come 2016, Harvard will be a top-50 team for us.
164. Milwaukee: Expect the Panthers to be much smoother on offense this season. Rob Jeter's team is the dark horse choice to steal the auto bid in the Horizon from Valpo.
165. North Carolina Central: LeVelle Moton's led one of the great turnarounds in college basketball during his tenure here. But he loses a lot in Nimrod Hilliard along with three other starters. A bit of a rebuild, but they'll still be pretty solid.
166. Duquesne: Slowly but surely for Jim Ferry in Pittsburgh. Senior Micah Mason is probably going to set national 3-point records.
167. Washington: The Huskies are the biggest question mark in the Pac-12, with what amounts to a brand new roster around Andrew Andrews due to transfers, dismissals and graduations. Dejounte Murray and Noah Dickerson are the newcomers to watch in this transition year.
168. Hampton: The Pirates made last year's NCAA Tournament. We think they're going right back in 2016. Losing Deron Powers to transfer (Hofstra) hurts, but watch this team with seven seniors shine.
169. Louisiana-Monroe: Won't have a lot of depth, but in the Sun Belt this should be a top-four program.
170. Tennessee-Martin: Veteran OVC team that won 21 a year ago. Loses two seniors of impact. We think this is a safe spot to project the Skyhawks.
171. Santa Clara: Jared Brownridge is one of the best guards in the West in any league. If they can get tougher play inside, they'll have a shot to succeed in the league and get a top half finish.
172. Saint Louis: Jim Crews' team was 298th in KenPom last season. Simply put, we don't think there's any way SLU finishes that poorly again with him as coach. 
173. Detroit: Losing Juwan Howard will be a hard pill to swallow, but Paris Bass should be an all-league performer under Ray McCallum. A solid mid-league team in the Horizon.
174. New Hampshire: The Wildcats return all but one of their major contributors from last year, and could take a major step forward in an improved America East if things go right.
175. East Tennessee State: Steve Forbes takes over a totally revamped roster in Johnson City, and could legitimately make a run to the league's title after bringing in a group of high-major athletes to the SoCon.
176. Indiana State: This crew took it slow, averaging 67.4 possessions per 40 minutes in 2014-15, making it the slowest team in the Valley. We'll say ISU goes from 15 wins last season to 16 this season.
177. George Mason: The Paul Hewitt experiment failed. Now GMU has Dave Paulsen, who got the job done at Bucknell multiple times. Good fit. Expect Mason to be at least 30 spots higher a year from now.
178. Green Bay: Linc Darner's a highly thought of coach, but losing Keifer Sykes, Greg Mays and Alfonzo McKinnie will be tough. Look for Jordan Fouse to take a step forward on offense though after years of being a defensive stopper.
179. Rice: The Owls have a top-notch coaching crew. This team was down to like seven scholarship players at one point last year and still managed to be OK in C-USA. A big jump is coming this year for Mike Rhoades' program.
180. Portland: The Pilots will have to totally remake their frontcourt after losing Thomas van der Mars and Volo Gerun, but Alec Wintering is a terrific guard that will likely be on the 10-man All-WCC team at the end of the year.
181. Arkansas-Little Rock: If you look at the roster, you'll see how many seniors populate Chris Beard's team (his first season there). This group will make noise in the Sun Belt.
182. Western Michigan: Tucker Hammond was very efficient. If he's able to play better on the boards, WMU will clearly see dividends. Connor Tava an important senior here.
183. Toledo: Could go either way here. We're splitting the difference. The Rockets lose their three most important players, in addition to sophomore Kurt Hall. Coaches in the league expect a decent squad, though.
184. Chattanooga: Dealing with a coaching change sooner than expected, as Smart taking the Texas job prompted VCU to hire Smart's old assistant, Will Wade. Wade had a good two-year run at 'Nooga, but now Matt McCall is running the show.
185. Pennsylvania: Steve Donahue is the hire that has a lot of people at Penn believing the Quakers will rightfully rule the Ivy League again in about three years.
186. Texas A&M-Corpus Christi: Very well could be ranking this team too low, which has the potential to be the second best squad in the Southland. Senior guard Jelani Currie is the best shooter in the conference.
187. East Carolina: The program has not had a four-game winning streak against D-I opponents since March of 2013. The best news for Jeff Lebo is B.J. Tyson is only a sophomore.
188. Florida Gulf Coast: This year marks the first season where no (major) players on the Dunk City team, the No. 15 seed that reached the Sweet 16, are still on the roster. But we expect Dooley's outstanding mid major-level recruiting class to keep this team around 20 wins.
189. Eastern Kentucky: They have to not only replace Corey Walden and Eric Stutz, but also their coach in Jeff Neubauer. Expect a bit of a step back this year as they figure out how to do that.
190. Denver: The Pioneers are the slowest team in America, and that likely won't change any time soon under Joe Scott. He'll have an experienced group coming back that should perform a bit better than last year.
191. Missouri State: Paul Lusk's four seasons prior have been good, bad, good, bad. The jerk back to good happens this season, we think. Camyn Boone is a project inside for all Missouri Valley opponents.
192. Mount St. Mary's: The Mount went .500 last year, but returns just about everyone. They will compete with Robert Morris for the league title, and just might get there behind Byron Ashe and Gregory Graves.
193. Delaware: Blue Hens have to better than last year's 10-20 squad. Group started 0-10 then went .500 from Dec. 30 on. Improvement combined with the fact most of the guys who turned it around will be back. 
194. Drake: Team had five seniors last season and won just two non-league games against D-I foes. But the Valley traditionally gets all of its schools inside the top 200, so we're playing to history's patterns here.
195. IPFW: THE MASTODONS. Stumbled at the end of last season by losing four of their last five. Loses seven guys total between seniors and transfers. Will dip a little bit from 16-15 in '14-15.
196. Radford: Javonte Green was one of the best players in America no one knew about last year, so without him the Highlanders will take a bit of a step back. It'll be a more perimeter-oriented attack, in all likelihood, with Rashun Davis and Ya Ya Anderson.
197. UC Riverside: The two most important guys on the roster -- Jaylend Bland, Taylor Johns -- are back. And seniors. Team could win 10 games in the Big West.
198. Nevada: Eric Musselman coaching at Nevada feels like something that will pay off in a huge way three years from now. We've already got enough confidence in his ability that we've bumped the Wolf Pack up significantly from where they finished in KenPom at the end of last season.
199. South Dakota: The Coyotes will have six seniors getting meaningful minutes, so another 17- or 18-win season is possible.
200. Cleveland State: Trey Lewis, who put up 16 points per game, transfers via early graduation and goes to Louisville. That will hurt. Anton Grady, the team's second-best player, transfers via early graduation and goes to Wichita State. Rough stuff for Gary Waters.
201. Longwood: Going to be much improved. We've boosted them more than 100 spots from where the Lancers finished last season. The group only loses one player of importance.
202. Pacific: There's enough fledgling talent to believe the Tigers make a decent jump from last season, when they won just four WCC games.
203. Oral Roberts: We think this team is going to be about the same as last season, when it finished 199 in KenPom. Obi Emegano returns, which is huge, because the program lost four guys to transfer.
204. Sam Houston State: Strong defensive team that was 81st overall in KenPom last season sees four major contributors leave. We can't help but tank the Bearkats.
205. Appalachian State: Jim Fox's team, by nature of not playing in a postseason event, got the rare finish that applies to just a handful of teams each season: The 12-17 Mountaineers actually ended their season on a three-game winning streak.
206. Army: Army finished last in conference play a season ago in a league that was close from top to bottom than probably any other union: the Patriot League. Zach Spiker's team will be improved. That's a promise.
207. Loyola Marymount: Mike Dunlap's coaching acumen and ability to scheme is rivaled only by a few at the D-I level. Right now Marymount simply doesn't have the players and the maturity to win consistently in and out of conference.
208. Texas Southern: Mike Davis will continue to wreck the SWAC. We expect this team to be back in the NCAAs.
209. Georgia Southern: A step back for the Eagles, as Jelani Hewitt and three other major contributors graduate. This will be one of the younger teams in America, which is tough.
210. Incarnate Word: Denzel Livingston was an under-the-radar star and he'll be tough to replace, but they return three starters from what's been a relatively solid team over the past two years. Still no postseason for this group til 2018 though, as they make the transition from D-II to D-1.
211. Northern Illinois: Middle-of-the-road MAC club. Will not be as good a rebounding team because Jordan Threloff, maybe the best on the boards in the conference last season, graduated.
212. Boston College: The roster leaves a lot to be desired. Olivier Hanlan now gone. The league is unbearably good. Prove us wrong, BC.
213. South Alabama: Coached by Matt Graves, who's in the Brad Stevens tree. A year away from competing for a league title. Should win at least 15 games this season.
214. Weber State: Randy Rahe won 13 games last season. His previous season-low at Weber State was 16. Weber State: Probably getting back to .500, at least, this year. 
215. Ohio: Saul Phillips' program won 10 games last season, and losing Mo Ndour is a big-time blow. Freshman starter Ryan Taylor opted to transfer. Sort of a mystery team here.
216. UNC Asheville: Very tough to figure. Loses maybe its best player in Andrew Rowsey, but we think more experience will mean Asheville flirts with .500 again.
217. Towson: Pat Skerry's probably going through a two-year dip here. Give the Tigers a year to strengthen the roster. It could be a top-four team in the CAA a year from now.
218. Jacksonville State: They get Cameron Biedschied into the mix, a former top-50 recruit that will likely dominate this league. As a freshman at Notre Dame, he notched six double-figure scoring games, including 18 on Villanova, 14 on Louisville, and 10 on Kentucky in 2012-13.
219. Bryant: Three starters return from a team that went 12-6 in the NEC. They could compete for the league's title if someone can replace Dyami Starks' production. Big news here came out with a Bryant assistant coach coming out this week.
220. Southern: Roman Banks has not had a letdown season in four years at Southern. His fifth will be a similar result.
221. Southern Illinois: Of all the teams in the 200-range we could possibly be underrating, SIU seems among the most likely that we'll regret putting so low, say, three months from now.
222. Brown: Good staff, promising coach in Mike Martin, but this is an Ivy League team that will lack veteran play to give it a realistic shot at competing for a conference crown.
223. Morehead State: Sean Woods' team loses big contributors but should have enough young talent to keep things optimistic.
224. Cal State Bakersfield: Will have three senior starters, which should be enough to keep Bakersfield out of the WAC basement.
225. Holy Cross: Our question: Do Malachi Alexander and Cullen Hamilton become significantly better players at the Patriot League level? New coach, too. Bill Carmody is back!
226. Canisius: Lost Zach Lewis to transfer. Have to figure that will hurt Jimmy Baron's team.
227. San Diego: New regime here, as Lamont Smith takes over. He loses most of their production from last season though, and a last place finish in the WCC isn't out of the question while he builds his program.
228. Mercer: The Bears figured to have most of their roster back, but then their best player, Ike Nwamu decided to transfer to UNLV. Without him, Bob Hoffman will rely heavily on an experienced backcourt of seniors.
229. St. Francis (NY): The Terriers made a strong run at their first NCAA Tourney last year behind the terrific Jalen Cannon. It's still an experienced, solid group, but they'll take a slight step back this year. 
230. Florida Atlantic: This is speculative after a 2-win season in the C-USA, but the Owls return their top three scorers and bring in a few high-major transfers that could make a difference.
231. LIU Brooklyn: The Blackbirds lost a half of their All-Iceland backcourt when Elvar Fredriksson transferred, but they return a lot and could be better next season.
232. Texas State: Without a winning season in 13 years, the Bobcats look to turn it around this year under Danny Kaspar. He must replace two starters, but it should be a slightly better season than the last one.
233. Drexel: The Dragons expected to have just about everyone back, but then Damion Lee's transfer rocked the program. They get a good portion of guys back from injury, but it'll be tough to make the leap in the Colonial this year. 
234. Western Carolina: It's an experienced group for the Catamounts that will feature four seniors in the starting lineup. They'll have to make up for James Sinclair's graduating 19.4 points per game though.
235. Sacramento State: Mikh McKinney was one of the better players in the west last year, and the Hornets lose three other seniors from what was a solid team under Brian Katz.
236. Dartmouth: Alex Mitola decided to leave to go to George Washington this season, leaving the Big Green in a bit of a lurch. Can this experienced group make another push toward a top-half finish? Thinking fourth place is their peak this year.
237. UMKC: Martez Harrison is one of the small school scorers that you need to know about. Hopefully the Andre McGee scandal doesn't seep into this team's consciousness.
238. Eastern Illinois: This could be a touch low for the Panthers. They return two potential all-league players in Trae Anderson and Cornell Johnston. If they can integrate the newcomers, could be an OVC sleeper in the tourney.
239. Quinnipiac: Giovanni McLean -- a former Oklahoma recruit -- enters the fold to help their offensive woes. Those woes could be helped by forcing more turnovers, as the Bobcats forced turnovers on a lower percent of their defensive possessions than anyone in America.
240. Howard: Last year's .500 record was their best since 2002, and they may replicate it in 2016. They have a potential league player of the year in James Daniel, and some returning pieces.
241. American: One of the slowest teams in America will need to replace Darius Gardner and John Schoof. But Jesse Reed returns, and there will be a lot more size inside than last year.
242. Marshall: They play uptempo, fast basketball in an era where college hoops is slower than ever. But the jury is out on whether or not the Dan D'Antoni experiment will work out. 
243. St. Francis (PA): Earl Brown is gone from last year's team, and he'll be tough to replace. But there's a lot of returning talent to help pick up the pace, including Ronnie Drinnon and Greg Brown.
244. Tennessee Tech: They'll miss Charles Jackson, who went pro after a good season in the OVC, and they'll need to find a way to replace him. Otherwise, the guards (Josiah Moore and Torrance Rowe, particularly) will have a lot on their shoulders.
245. Norfolk State: The Spartans have won more games than any MEAC team in the last four years. They need to replace Rashid Gaston, but Jeff Short's the only returning All-MEAC first teamer from last year.
246. Lafayette: Last year's NCAA representative from the Patriot League, this year will be a step back while they get young players integrated into the system.
247. Grand Canyon: Dan Majerle's group isn't eligible for the NCAA Tourney, but they return their two top scorers in DeWayne Russell and Joshua Braun. They will likely cause problems for other teams in the WAC.
248. North Texas: It's basically a new roster in Denton, but the Mean Green will have the benefit of a former top-75 recruit in J-Mychal Reese who transferred in last year from Texas A&M.
249. Gardner-Webb: The bad news is that Jerome Hill and Tyler Strange are gone. The good news? Tyrell Nelson will be one of the best bigs in the Big South.
250. Maryland-Eastern Shore: They had a winning record last year, and will need to replace Mike Myers. But with Ryan Andino and Devin Martin returning, they'll be okay. Look out for athlete Joshu'a Warren, too.
251. Florida International: Adrian Diaz might be the best big man in Conference USA, so he'll help the Panthers stay competitive. But they'll need to replace Dennis Mavin, who led the league in scoring.
252. Air Force: It's never easy to go to Air Force and play, but this team will miss Max Yon and Marek Olesinski.
253. UNC Wilmington: Kevin Keatts comes from the Rick Pitino coaching tree, so you know his teams will defend. But there's just not exactly a ton of experience here, and they're integrating a lot of new pieces. 
254. IUPUI: There was improvement here under Jason Gardner, going from six to 10 wins in his first year in charge with a lot of close losses. Look for another solid uptick here, but they're still not quite Tourney bound.
255. Seattle: They need to replace Isiah Umipig and Jarell Flora, two All-WAC selections, so they may struggle to build off of last season's late wins over Pepperdine and Colorado.
256. Charlotte: Mark Price comes into town for his first head job, and it'll be interesting to see how this experiment goes. The expectations will be low this year after losing most of the talent from last year's team.
257. UCF: They still won't be quite up to snuff in the AAC talent-wise, but 7-6 Tacko Fall will be fun to watch when he gets minutes. 
258. USC Upstate: Upstate loses Ty Greene along with three other seniors in the backcourt. The frontcourt will be fine, but can they replace all of that skill?
259. Tulane: The Wave lost a lot to transfers this offseason, including Jonathan Stark, so they could be in for a rough year in the AAC. 
260. Miami-Ohio: Lots of seniors here, and they return a majority of their contributors. They might be able to go slightly over .500 in the MAC if things broke right.
261. Northern Kentucky: A new member of the Horizon, NKU still can't play for the league title until 2017. They also feature a new coach in John Brannen, who replaces Dave Bezold.
262. Furman: After a lackluster regular season, they nearly beat Wofford for the NCAA Tourney bid. They return a lot from last year's group, and Niko Medved is well-regarded as a coach. 
263. Eastern Michigan: Rob Murphy is a Jim Boeheim disciple and led his team to 21 wins last year. Could be a tougher road this year though, as he loses a lot from last year's team.
264. Elon: They'll suffer from Elijah Bryant's transfer to BYU, but point guard Luke Eddy will return from his ACL injury to stem the tide. He'll team with Tanner Samson in the backcourt for a potent tandem.
265. Fairfield: The Stags return Marcus Gilbert, who can fill up the bucket in the MAAC. Plus, Tyler Nelson is one of the better shooters that doesn't play for Iona in the league.
266. UC Davis: This was an absolutely terrific team last year that loses nearly its entire group, including terrific guard Corey Hawkins, who had an argument as the best mid-major guard in America.
267. UNC Greensboro: Tevon Saddler and R.J. White is a fine 1-2 combo at the SoCon level.
268. Southern Miss: Doc Sadler's currently still operating with a rain cloud waiting to burst on the program. The Donnie Tyndall case will most likely not hamper So. Miss now, but the sooner the better for those sanctions.
269. New Orleans: Ranked 309 in KenPom last season. Don't sleep on the Privateers!
270. Lipscomb: Few juniors will carry as heavy a load for their teams this season as Josh Williams.
271. Ball State: Could surprise, but there is the possibility this team just falls on its face. Won just seven games last season.
272. Arkansas State: John Brady, who coached LSU to a Final Four in 2006, coaches this team. Went 6-14 in the Sun Belt last season; we think getting to .500 in 2015-16 is realistic.
273. Binghamton: Could be sneaky-solid inside the America East, but we can't put the Bearcats any higher than this heading into the season. It'll be a nice jump from last year, when B-town won just six games.
274. Rutgers: The football team can be a hideous distraction for only so long. Kadeem Jack and Myles Mack were by far the two most important players ... and they gone.
275. Alabama State: Solid SWAC team with a dynamo lead guard in Jamel Waters, who is one of the best players in that conference.
276. Cal State Northridge: The Matadors lose three senior starters. Going to be tough to even get to .500 in the Big West for this program this season. Fun trivia: Coached by Reggie Theus!
277. Saint Peter's: John Dunne is truly one of the nicest humans coaching in college hoops, which means he won't be mad at us for ranking his team this low.
278. Charleston Southern: Barclay Radebaugh is not in fact the name of the lead character in "Downton Abbey." He's Charleston Southern's coach.
279. Southeast Missouri State: Rick Ray was pushed out at Mississippi State, so he lands here. Ray will have a rough go of it this year, but SEMO could well be a top 170 team for us when we do this list a year from now. Big recruiting class forming for Ray.
280. Campbell: Few nicknames in college hoops better than the Campbell Camels. D.J. Mason will have a chance at making the Big South First Team.
281. Wagner: The Seahawks will probably be better, but doing that is going to be very interesting because Marcus Burton is gone. He was a do-it-all guy for Bashir Mason's program.
282. Texas-Arlington: Scott Cross is no doubt a dedicated coach with some capable guys in that league. We love how the Mavericks insist on running.
283. College of Charleston: Earl Grant is still finding his way with a team that's plenty young in its own right. At least they all get to live in Charleston, one of America's most beautiful cities.
284. Bowling Green: Expected by league coaches to be the worst team in the MAC. Chris Jans was fired in April after an embarrassing and inappropriate video of Jans with a woman at a bar -- who was rebuffing his behavior -- surfaced. Michael Huger was hired to replace Jans and has a long MAC history.
285. Illnois-Chicago: Old coach: Howard Moore. New coach: Steve McClain. Former Indiana assistant and a guy who won more than 150 games at his previous head-coaching stop, Wyoming.
286. South Florida: Orlando Antigua is a fine recruiter and molding himself into a good coach, but this is going to take more time. We think the Bulls win 11 games this season.
287. Sacred Heart: The Pioneers made a jump from five to 15 wins in Anthony Latina's first two seasons. Getting above 15 Ws this year is a hard sell for us, though.
288. Texas-San Antonio: Brooks Thompson's team lacked depth and had its shots blocked more frequently than any team in the nation last season (14.4 percent of its shots). Not good for team confidence.
289. Austin Peay: Eight-win team a year ago; it brings back its five most efficient players. The Peay's taking down at least 12 opponents this season.
290. Cornell: The Big Red appear to be the worst team in the Ivy League. Can Bill Courtney's team ugly up the games with defense-first, -second- and -third?
291. Colgate: Good staff working up at the C'gate, but the team loses so much production from last year's team. There will be a vicious drop.
292. Presbyterian: Just wanna do something special for all the ladies in the world. Caribbean. Parisian. Bolivian. Namibian. Eastern Indochinian. Republic of Dominican. Amphibian. Presbyterian!
293. Southern Utah: SUU keeps a lot of the same guys around from a team that was already pretty poor on defense. Usually doesn't bode for an uptick in the standings.
294. VMI: Duggar Baucom's regime is over. Under him, VMI was the fastest team -- by a mile -- in college hoops. Now Dan Earl takes over ... with a roster not build for his style. There will be a big transition phase.
295. Youngstown State: Probably the worst team in the Horizon League. Poor Penguins. Will this be Jerry Slocum's last season as coach? Another 2-14 spell in league play might do it.
296. Samford: Sam not Stan! The roster turnover here has us hesitating to be any more optimistic about Scott Padgett's team. Yes, Scott Padgett, former Kentucky Wildcat, is the head coach at Samford.
297. Tennessee State: Absolutely one of the worst teams in America last season. Pound for pound, Demontez Loman is one of the better rebounds in the Ohio Valley, though.
298. Jackson State: Brings back almost everyone, and wasn't half-bad on defense last season. The offense has a long, long, long way to go.
299. Loyola (MD): The Greyhounds will make nominal gains on last season's club, or so we think. Again, we're ranking 351 teams. This is all kind of ridiculous, but we're loving it.
300. Kennesaw State: Al Skinner -- yep, remember him? -- is now the coach here. We expect a bump up from last season's 10-22 finish.
301. Utah Valley: Outside of free throw percentage, the Wolverines did not rank in the top 70 percent of one major tempo-free statistical category last season.
302. Bethune-Cookman: The Wildcats, who won 11 last season, will almost certainly be improved this year due to the fact the team brings in transfers from three superior programs (UNC Greensboro, Georgia State and Wagner).
303. Fordham: The Rams are starting over; the school hired Jeff Neubauer away from Eastern Kentucky. Some have questioned the fit, but it came after Robert Morris' Andy Toole turned the job down.
304. Arkansas-Pine Bluff. Losing Marcel Mosley is going to hurt a lot, but Tevin Hammond has a veteran cast around him to get this team to at least seven wins in the SWAC.
305. North Carolina A&T: The only agricultural and technical college in Division I will see a big jump this year (was 340 in KenPom last season). The Aggies lose no player of importance.
306. McNeese State: Junior point guard Jamaya Burr will carry the load for the Cowboys.
307. Liberty: Ritchie McKay returns to the sidelines for the Flames. He's the guy who recruited Seth Curry, so there's some excitement about his hire. But there's a lot of youth here to teach a complicated defensive scheme to, so that might not go well this year.
308. Cal State Fullerton: This was an ugly situation last year as the Titans went 1-15 in the league. But hey, they have a guy whose first name is Lionheart (Leslie) coming in, and that's reason for excitement enough.
309. Jacksonville: Kori Babineaux was A-Sun Newcomer of the Year last year, and he'll be back. But there are a lot of new, unproven pieces here.
310. Maine: The Bears were one of the worst defensive teams in the country last year, allowing a 55.8 effective field-goal percentage against (worst in the NCAA). The first place to look for improvement will be there.
311. Northern Colorado: These Bears had the second-worst effective field goal percentage against in the country at 55.7 percent. Not gonna win many games when you allow teams to shoot 41 percent from 3 against you, so let's hope for improvement there.
312. Idaho: A lot of new pieces in new roles here. Not sure what to make of that, but maybe Arkadiy Mkrtychyan can take over as the go-to guy. And yes, I just wanted to type that name.
313. Navy: Ed DeChellis is a really good coach for this level, but there doesn't seem to be a ton of offensive talent in this group.
314. Lamar: The Cardinals lose their top-three scorers, but are at least eligible for postseason play this year if they can far outplay this ranking.
315. South Carolina State: Within five years, there's a chance this program no longer exists. But for now, the Bulldogs do return one of the most experienced rosters in the MEAC.
316. Nebraska-Omaha: They play at one of the fastest tempos in America, and will have some returning experienced seniors. They won't compete at the top of the Summit, but maybe they can reach mid-league?
317. Stetson: This was a bottom-10 defensive team in the country last season, and they'll be one the youngest teams in the league again after being statistically one of the youngest teams in America last year.
318. Portland State: A lot of graduating talent here could lead to another down year.
319. Hartford: Six graduating seniors here will leave a young roster. There are also a lot of upside transfers here too though which could help them out-perform this ranking.
320. Troy: Injuries killed the Trojans last year, but Wesley Person, Jr. is at least interesting for what could be the Sun Belt's worst team. 
321. Bradley: Listen, we think Brian Wardle is going to turn this program around. But this will be one of the youngest rosters in the country after being ravaged by transfers and dismissals. 
322. Delaware State: Losing Amere May and Kendall Gray will make this a down season for the team that came a win away from the NCAA Tournament last year.
323. Niagara: They were the third-youngest team in America last year, and will still be very young this year. But this sophomore class at least gives reason for optimism going forward.
324. SIU Edwardsville: Jon Harris was a really strong hire here, but there's just not quite enough returning talent to allow them to compete quite yet until his transfers become eligible next year.
325. Alabama A&M: They figure to be a near-.500 team in the SWAC that returns just about everyone. Think that about sums up that league that this team is one of our 26 worst in the sport.
326. Western Illinois: They won one of their last 15 games last season, so it's hard to say that momentum is on their side. Look for hopeful offensive improvement.
327. Houston Baptist: Lots of returnees here, but they'll need to be more competitive on the defensive end after finishing in the bottom 15 of all teams last season in America.
328. North Dakota: We can't in good conscience rank a team without a nickname highly. Especially in a league that looks relatively deep this year.
329. Southeastern Louisiana: To be fair, they can't get as injured as they did last year. But their two best players are coming off of torn ACLs, which might take a bit of time to recover from.
330. Marist: This team was rough with Chavaughn Lewis, one of the best players in the MAAC, last year. Replacing him could prove tough, given their offensive problems around him last year.
331. San Jose State: They didn't win a game in Division I last year, so at least there's nowhere to go but up?
332. Morgan State: Todd Bozeman's a great coach for the MEAC level, but even he needs talent. This roster returns a lot of pieces that haven't shown that they have the skill needed to compete in the league.
333. Nicholls State: There are a lot of pieces returning from injury here, so that's good. Maybe they can get some nice production out a few transfers and improve upon this ranking.
334. Prairie View A&M: There are just so many new pieces here that it's hard to get excited about a run in the SWAC.
335. Fairleigh Dickinson: They lost 15 of their last 16 games last year, and suffered from a crippling lack of height, possessing the worst defensive rebounding team in the country.
336. The Citadel: DUGGAR BAUCOM ALERT. The "loot and shoot" moves to The Citadel this year, where his team will run, and run, and run some more up and down the floor. HIs VMI teams only finished outside of the top-10 nationally in pace once.
337. Montana State: We believe the Bobcats will be burrowed in the Big Sky's basement.
338. UMBC: We estimate the the Retrievers (great moniker, of course; so loyal!) will be the worst team in the America East. The bottom of the barrel in this league is usually among the 20 worst teams in the sport.
339. Chicago State: Did not win a game last season against a D-I team until Dec. 29. Was a bottom-five offense.
340. Abilene Christian: Harrison Hawkins and LaDarrien Williams have graduated, meaning this is another team occupying a spot in the 300s that is so low due to the fact it's losing its two most impactful players from last season.
341. Texas Rio Grande Valley: The program formerly known as Texas-Pan American. Also, the moniker has changed from Broncs to Vaqueros, which is Spanish for cowboys.
342. Central Arkansas: The alma mater of Scottie Pippen is in a dry spell. The Southland's worst team is still very young and will probably not win eight games this season.
343. Coppin State: The Eagles, from the MEAC, lose six of their seven biggest contributors from a season ago. It is possible we've rated them too high.
344. Idaho State: The Bengals lose four seniors of impact, so we're not sure they'll be better than last season, when they won seven games.
345. Central Connecticut State: It's the Blue Devils who aren't those other Blue Devils. This five-win team from a season ago loses its most important player, Faronte Drakeford.
346. UMass Lowell: Pat Duquette will need a few more years to get the River Hawks out of the cellar of the America East. 
347. Alcorn State: The Braves have not reached the NCAA Tournament since 2002. Montez Robinson enters his first season as coach.
348. Savannah State: Won five games in the MEAC last season despite having arguably the worst offense in the country. 
349. Mississippi Valley State: Down in Itta Bena, Miss., the Delta Devils bring back the majority of a team that ranked last in the nation in shot-blocking a season ago.
350. Florida A&M: After an 0-23 start in 2014-15, the Rattlers got hot, winning two of their final six.
351. Grambling State: We don't proclaim this with any glee. The Tigers were last in KenPom last year, and the program did not win a game against a D-I opponent.