The top running back on the Steelers depth chart was arrested on Wednesday. Le'Veon Bell is facing a possession of marijuana charge and a possible DUI-marijuana charge after a cop pulled him over around 1:30 p.m. according to the Associated Press.
A source told CBS Sports NFL Insider Jason La Canfora that backup running back LeGarrette Blount was also in the car. However, Blount wasn't arrested and was told he could call someone to pick him up at the scene. 
"We are aware of the reports and still gathering information," the Steelers said in a statement. "We have no further comment at this time."
The traffic stop happened when a cop riding a motorcycle noticed the smell of marijuana coming from Bell's Camaro. The officer found 20 grams of pot in the car. Bell and a second passenger claimed that the marijuana belonged to them.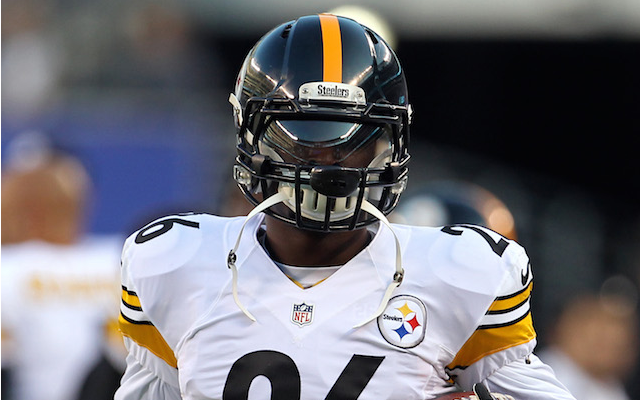 The unidentified passenger was arrested and released while Bell was taken to the hospital to have blood drawn. If tests show that Bell has marijuana in his blood, then police can charge him with driving under the influence of marijuana. 
Blount traveled with the team on the Steelers charter to Philadelphia for Thursday night's game against the Eagles. However, it wasn't that simple for Bell, according to the Pittsburgh Post-Gazette. Bell missed the charter and had to make his own travel plans to get to Philly. Both backs are expected to play against the Eagles. 
---
Fantasy focus: Le'Veon Bell a tier 3 running back (complete RB tiers)