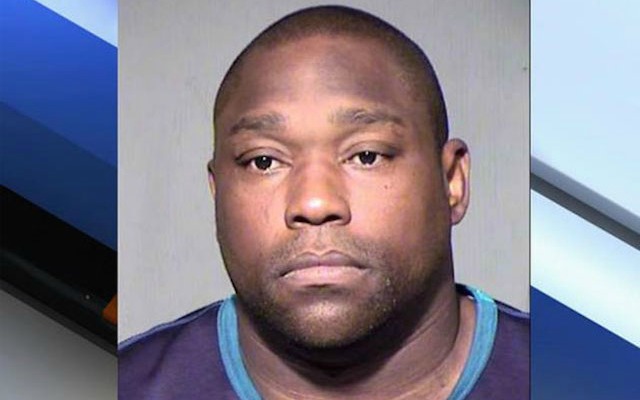 Back in February, Pro Football Hall of Famer Warren Sapp was arrested in Arizona and charged with soliciting a prostitute.
In a police video that was obtained by TMZ on Monday, Sapp admits that he paid for oral sex after meeting two women at the Renaissance Hotel where he was staying in downtown Phoenix on the weekend of the Super Bowl.
"I met them at the bar and we went up to the room," Sapp explained to police. 
According to Sapp, things got interesting once he reached his room with the two women. 
"I put the $600 dollars on the table, everybody got naked," Sapp said.
"We're in the bed and I start taking pictures of the two ladies naked and doing what they're doing," Sapp explained to a police officer. "So I'm taking pictures because I'm silly like that sometimes."
Eventually, one of the women began performing oral sex on Sapp while the other one kept talking to him. Sapp was not happy with the talker.  
"Why don't you use your mouth on me, instead of using it," Sapp says he told the woman.
The trouble for Sapp eventually started after the sexual encounter. Sapp admits that he got riled up when the woman who was performing oral sex on him asked for a tip. 
Sapp said he was shocked that either woman would ask for a tip, especially since he gave one of the woman $300 to basically do nothing. 
As the police interview continues , the reality of the situation begins to hit Sapp. After a police officer tells him he's going to be taken to jail, Sapp starts to have a mini-meltdown, saying "Oh my God" several times. 
"Oh my God. Oh my God..." Sapp says to himself in an empty room. "Are you kidding me? I gotta go to jail?"
If Sapp is convicted of soliciting a prostitute, he'll face up to six months in jail and three years probation, according to the Associated Press. Sapp, who was fired from his job with the NFL Network the day after the arrest
As for the women, the 23-year old is facing a prostitution charge, while the 34-year-old was cited for failure to register with the state as an escort.
You can see the police video over at TMZ, but if you head over there, keep in mind you're going to hear sexually explicit language.