According to ESPN, Augusta National has filed two trademarks last fall for the phrase Jim Nantz has uttered for years about the Masters. It's a phrase we all know and all say to each other leading up to the tournament.
"A tradition unlike any other."
Augusta National owns the rights to anything said on either the ESPN or CBS broadcasts, both of which Nantz works on.
Nantz' agent Sandy Montag told ESPN.com on Thursday that, to his knowledge, his client was not aware that the club had registered for the mark, but that it presented no issue.

"It's the same language in every contract," Montag said. "Whatever work you do for the network is owned by the network, not you."
The club has thrown the phrase on a T-shirt this year which it is selling in merchandise tents.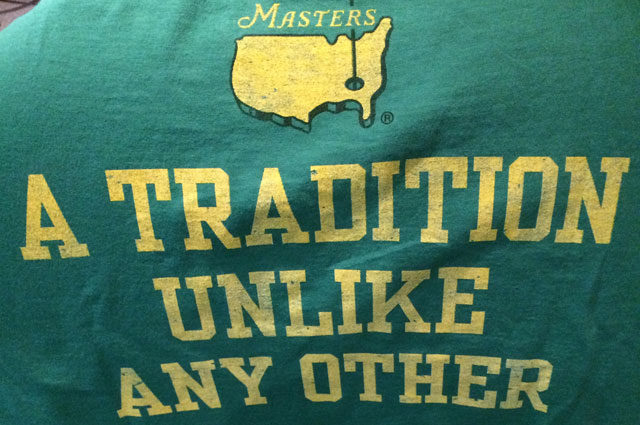 For more golf news, rumors and analysis, follow @KylePorterCBS and @RKalland on Twitter and link up with CBS Sports Golf on Facebook and Google+.