Augusta trademarks Jim Nantz's 'a tradition unlike any other' phrase
Jim Nantz couldn't known how famous his phrase "a tradition unlike any other" would become someday. So famous that Augusta National filed for a trademark.
According to ESPN, Augusta National has filed two trademarks last fall for the phrase Jim Nantz has uttered for years about the Masters. It's a phrase we all know and all say to each other leading up to the tournament.
"A tradition unlike any other."
Augusta National owns the rights to anything said on either the ESPN or CBS broadcasts, both of which Nantz works on.
Nantz' agent Sandy Montag told ESPN.com on Thursday that, to his knowledge, his client was not aware that the club had registered for the mark, but that it presented no issue.

"It's the same language in every contract," Montag said. "Whatever work you do for the network is owned by the network, not you."
The club has thrown the phrase on a T-shirt this year which it is selling in merchandise tents.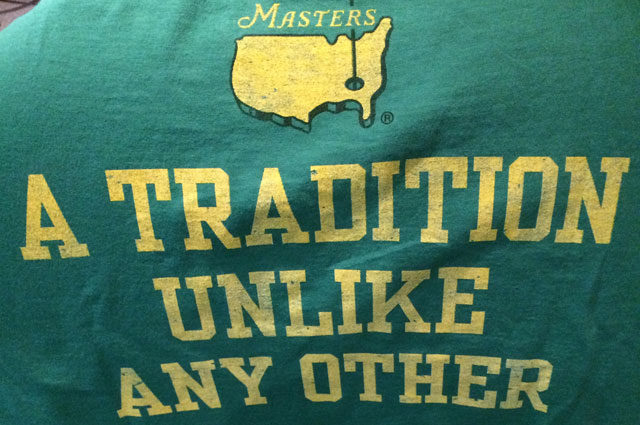 For more golf news, rumors and analysis, follow @KylePorterCBS and @RKalland on Twitter and link up with CBS Sports Golf on Facebook and Google+. 
This is an interesting development on one of the tours leading into the big boy PGA Tour

Can Koepka win a non-major this week?

A few star struggled in the first round on Jeju Island on Thursday
Find out when and how to watch the 2018 CJ Cup live this week

The members at Buffalo Creek Golf Course apparently have the perfect name for this creatur...

Big Cat's struggles in Paris? You can pin them on ... weight loss?