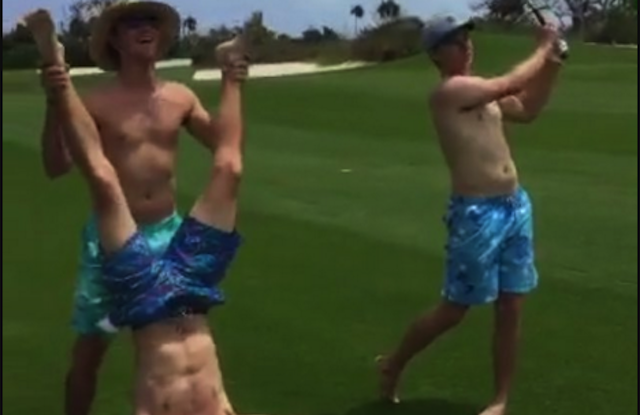 In case you've somehow missed it, Jordan Spieth, Rickie Fowler, Justin Thomas and Smylie Kaufman are currently living it up in the Bahamas on "Spring Break." 
The four have documented their trip that has featured a lot of adult beverages and shirtless, shoeless golf via Snapchat -- if you aren't following Fowler and Thomas on Snapchat I highly recommend it -- and Rory McIlroy is starting to regret turning down Fowler's invite to join them. 
McIlroy posted a screenshot of a text conversation he had with Fowler in late March where Fowler invited him to join the four of them at Baker's Bay. McIlroy turned them down due to conflicting plans in Barbados. 
After seeing all these snapchats over the last few days... Maybe I should have taken @RickieFowler up on the invite! pic.twitter.com/6vWoFV9LlU

— Rory Mcilroy (@McIlroyRory) April 22, 2016
.@McIlroyRory we're missing you here man!

— Rickie Fowler (@RickieFowler) April 22, 2016
Barbados isn't a bad consolation prize for McIlroy, but look at how much fun he's missing out on!
Update pic.twitter.com/3zKvO9IKYO

— No Laying Up (@NoLayingUp) April 22, 2016