Report: Marion hasn't finalized Cavs deal, but Pacers looking elsewhere
It looks like Shawn Marion is likely going to Cleveland.
• 1 min read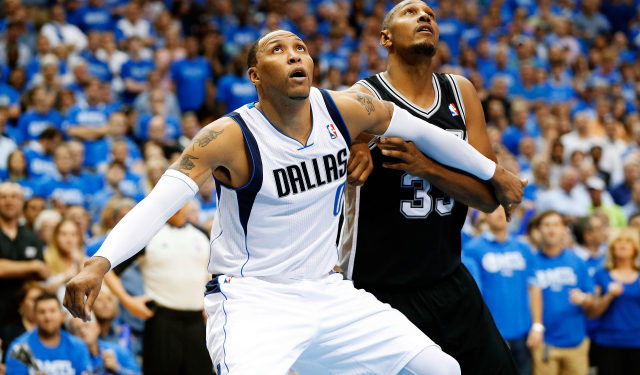 Offseason: Free Agency | Latest from Ken Berger | Rumors
Shawn Marion "hasn't formalized" an agreement to sign with the Cleveland Cavaliers, but the Indiana Pacers are "looking elsewhere" in free agency, according to Yahoo Sports' Adrian Wojnarowski.
Free agent forward Shawn Marion is leaning strongly toward signing with Cleveland over Indiana, league sources told Yahoo Sports.

— Adrian Wojnarowski (@WojYahooNBA) August 7, 2014
Marion met with the Cavs on Monday, but the Pacers reportedly also made a "strong push" for his services. They will reportedly apply for a disabled player exception in light of Paul George's injury, and would be able to offer Marion more money than Cleveland. Him preferring the Cavs jibes with what ESPN's Brian Windhorst said on the B.S. Report podcast on Tuesday:
"I think [Marion to Cleveland] is going to happen. I think that's actually been lined up for a while, too. Now, again, Shawn Marion didn't know Paul George was going to go down and maybe there was an interesting opportunity in Indiana where he can get paid some more money. I just have to be careful by saying anything's done because it's so fluid in the NBA, but I think Shawn Marion's headed there. I don't think Shawn Marion's coming to Cleveland to meet with those guys if he's just on a fishing expedition. I think that's probably going to happen."
If Marion indeed chooses Cleveland, he will be an absolute luxury to bring off the bench. The Cavaliers have lacked versatile defenders like him for years, and he doesn't need the ball in his hands. He'd have a chance to compete for a title, too, which probably wouldn't be the case in Indiana.
The Pacers, if they miss out on Marion as expected, are in a bit of a bind. Chris Douglas-Roberts and Jordan Hamilton are likely the best wing options left in free agency, and both would fit in with the team just fine. Neither plays the sort of defense that Marion does, though, which would mean Frank Vogel and Roy Hibbert both having much more difficult jobs next season.
We've got all the scores, highlights and news for Thursday night

The Sixers big man got his first All-Star selection -- and maybe some revenge -- on Thursd...

It appears some players are not entirely taking the All-Star voting process seriously
There were some weird discrepancies between the fan, media and player votes

LeBron and Steph will be the captains for the 2018 NBA All-Star Game

Arron Afflalo was involved in an altercation with Timberwolves big man Nemanja Bjelica on...