Time Capsule: The EA Sports NCAA Football Cover Athletes
Reviewing each of the cover athletes in the EA Sports NCAA Football franchise, which could be discontinued due to the settlement with former players.
• 2 min read
There will be no EA Sports NCAA Football 15 next year, and the video game company is currently reviewing the future of the long-running franchise. The news broke in a somber statement released Thursday afternoon, citing the ongoing legal battle with former players over use of their likeness.
Each player who has appeared in the football and basketball game marketed by EA since 2003 -- Dennis Dodd estimates that as approximately 125,000 men --  is eligible for settlement money. The NCAA and EA Sports are beginning the process of navigating the legalities of such a settlement, but EA Sports is done making college football games, we want to say our farewell. Below is a review of the cover athletes for each edition of the NCAA Football. 
NOTE: This list begins with the first edition of NCAA Football, which followed Bill Walsh College Football '95 and two editions of the College Football USA game.
College Football USA 97: Nebraska Cornhuskers QB Tommie Frazier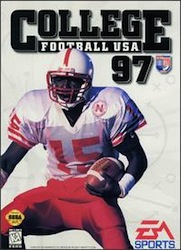 NCAA Football 98 -- Cover Athlete: Florida Gators QB Danny Wuerffel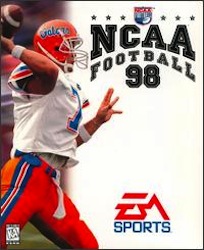 NCAA Football 99 -- Cover Athlete: Michigan Wolverines DB Charles Woodson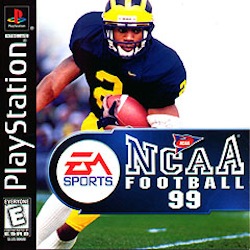 NCAA Football 2000 -- Cover Athlete: Texas Longhorns RB Ricky Williams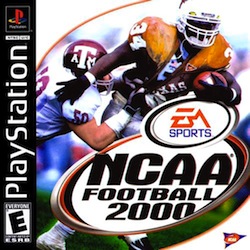 NCAA Football 2001-- Cover Athlete: Alabama Crimson Tide RB Shaun Alexander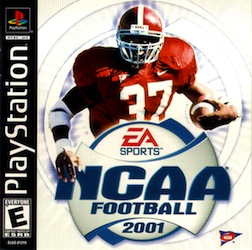 NCAA Football 2002 -- Cover Athlete: Florida State Seminoles QB Chris Weinke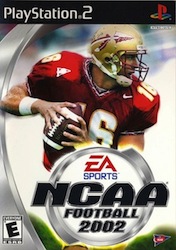 NCAA Football 2003:  -- Cover Athlete: Oregon Ducks QB Joey Harrington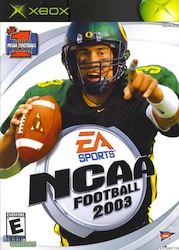 NCAA Football 2004:  -- Cover Athlete: Southern California Trojans QB Carson Palmer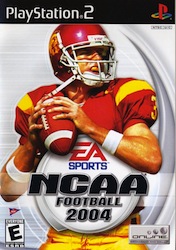 NCAA Football 2005:  -- Cover Athlete: Pittsburgh Panthers WR Larry Fitzgerald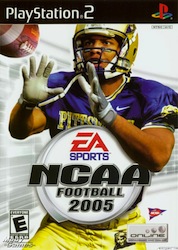 NCAA Football 06:  -- Cover Athlete: Michigan WR Desmond Howard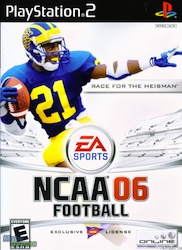 NCAA Football 07:  -- Cover Athlete: USC RB Reggie Bush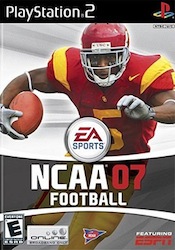 NCAA Football 08 -- Cover Athlete: Boise State Broncos QB Jared Zabranksy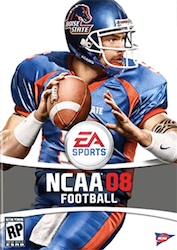 NCAA Football 09:  -- Cover Athletes: California Golden Bears WR DeSean Jackson/ Boston College Eagles QB Matt Ryan/ West Virginia Mountaineers FB Owen Schmitt/Sparty/ Arkansas Razorbacks RB Darren McFadden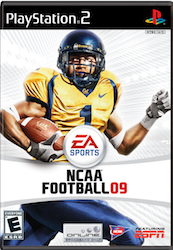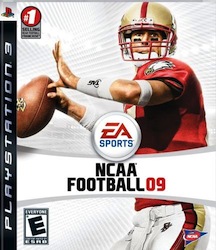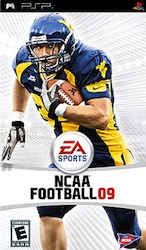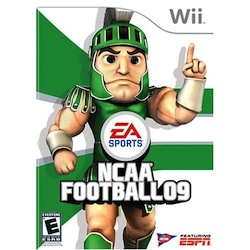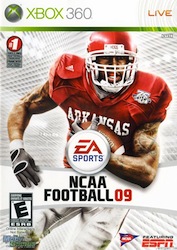 NCAA Football 10:  -- Cover Athletes: Texas DE Brian Orakpo/ Utah Utes QB Brian Johnson/USC QB Mark Sanchez/ Texas Tech Red Raiders WR Michael Crabtree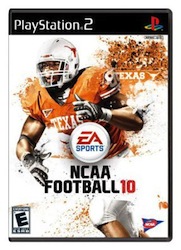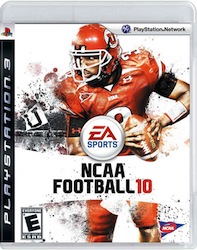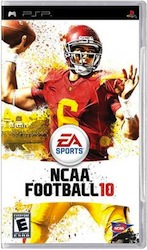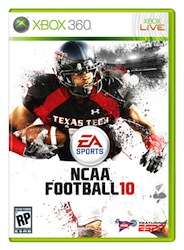 NCAA Football 11:  -- Cover Athlete: Florida QB Tim Tebow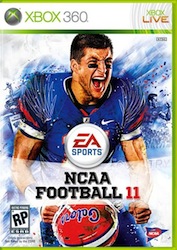 NCAA Football 12:  -- Cover Athlete: Alabama RB Mark Ingram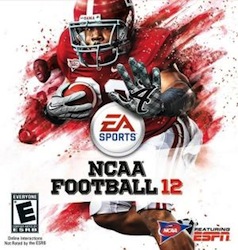 NCAA Football 13:  -- Cover Athlete: Baylor Bears QB Robert Griffin III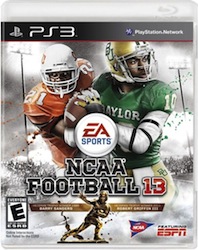 NCAA Football 14:  -- Cover Athlete: Michigan QB Denard Robinson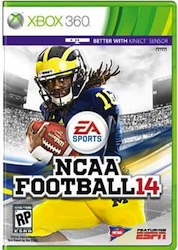 BY THE NUMBERS 
Most appearances by school: Michigan (3), USC (3), Florida (2), Texas (2)
Appearances by position: Quarterbacks (12), running backs/fullbacks (5), wide receivers (4), defensive players (2), mascots (1)
SUPERLATIVES
Best Cover, Settlement Division (2003-Present): NCAA Football 08. The decision to release multiple covers for NCAA Football 09 and NCAA Football 10 throw a kink in any rankings or debate, making it tougher to make a case for Sparty, Owen Schmitt or current Utah offensive coordinator Brian Johnson. Zabransky's place on the cover of NCAA Football 08 was a stamp of approval for the Boise State underdog story. The Broncos earned their reputation on the field, but the masses were forced to realize what was happening on the Smurf Turf when they saw Zabransky on the cover.
Best Cover, Non-Settlement Division: College Football USA 97. Tommie Frasier and the block lettering on the cover remind us a simpler time in football video games. The early games also frequently reached out to Heisman Trophy winners for the cover. Frasier and Shaun Alexander were the only pre-2003 cover athletes not to win the prestigious award.
The 2021 Chick-fil-A Kickoff Game will feature Louisville and Ole Miss

The Fornelli 50 ranks teams based on nothing but their performance in 2017

Penn State better have its eyes wide open with a trip to Iowa City on deck this weekend
Ohio safety Javon Hagan has a rather unique personal tradition during games

Mississippi State has been good to Mullen, but he should be the next Bulldog to upgrade

Cowart was the No. 3 overall recruit in the 2015 class but has not panned out yet for the...