Justin Verlander won't confirm or deny dating Kate Upton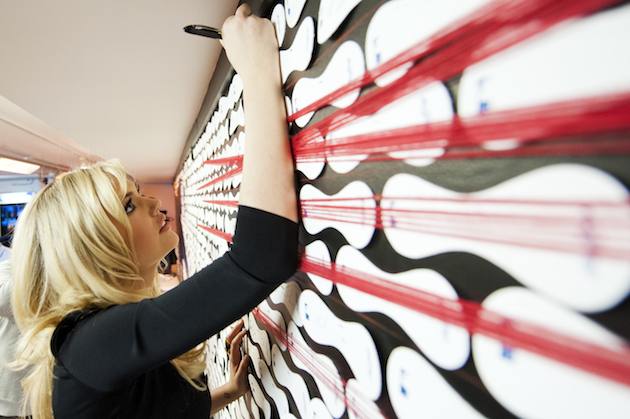 We could give you a picture of Justin Verlander, but why? (Getty Images)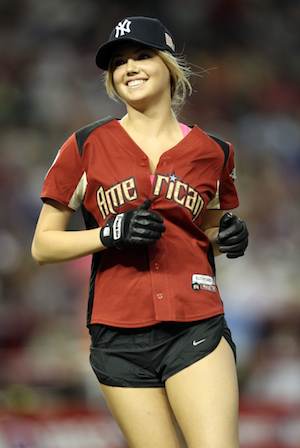 Gratuitous? Perhaps. (Getty Images)
There are certain things in this world I just have trouble understanding. Among them: 1. throwing 100 mph, 2. earning $20 million in one year, 3. playing coy when asked about dating Kate Upton.
Yet, Justin Verlander has all those things. Basically, he's living the dream.
We knew all about the first two and have suspected the third. In Tuesday's USA Today, Verlander was asked about his relationship with the Sports Illustrated swimsuit model and co-star of his video game commercial. Upton, 20, was seen wearing a Tigers hat in Verlander's suite at Comerica Park suite earlier this season.
"I'm not confirming or denying anything," Verlander told Bob Nightengale of USA Today. "I'll leave that to my grandfather. God bless him."
Verlander's 87-year-old grandfather did tell Celebuzz this month that his grandson was dating Upton.
"I never thought I'd have to prepare my grandfather," Verlander told the newspaper. "It's a whole different world. I can't believe that people would call my grandparents. It's tough when people start trying to dig into your personal life."
Justin, if the worst they find is that you're dating Upton, you're pretty much living the good life -- complete with Ferrari 458 Italia and six other cars. Again, a little different than my Subaru with a baby seat in the back.
But hey, we both really do like the Cheesy Gordita Crunch, so maybe we're not that different after all.
For more baseball news, rumors and analysis, follow @EyeOnBaseball on Twitter, subscribe to the RSS feed and "like" us on Facebook.