Will expectations on Dodgers be unfair?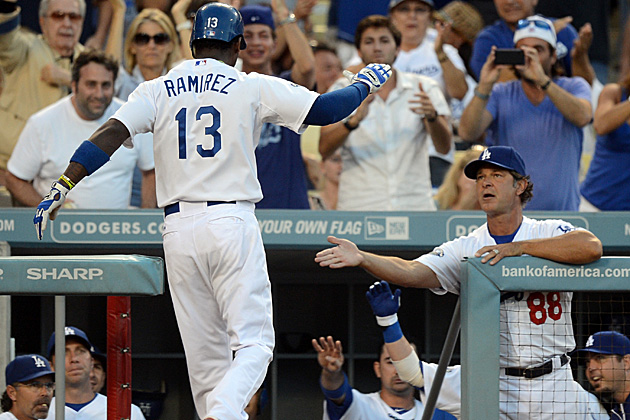 Are sky-high expectations unfair? (Getty Images)
With the Dodgers set to boast the biggest player payroll in baseball history in 2013, it's a pretty reasonable bet that expectations from Dodgers fans, media and front-office personnel will be sky-high. And it would appear manager Don Mattingly believes that's a bit unfair to the players. Via ESPN Los Angeles:
"It was like if you didn't win it all, you had a horrible season," Mattingly said of his time with the Yankees in an interview on ESPNLA 710 on Wednesday. "I mean, teams that went out, played hard, battled their way through Boston, won a bunch of games, got into the playoffs. If you lost in the playoffs, it's like you didn't do anything.

"That's tough, because it's not easy. We're going to have to work hard and there are going to be a lot of hills left to climb and we're going to have some low points during the season. For me, it's not fair to guys. They bust and they bust and they bust, then you run into two hot pitchers in a five-game series, they shut you down and they're out of the playoffs. It's tough for me to be down on guys after they battle 162 (games) for you."
My take? It's pretty tough to feel sorry for the Dodgers when there are clubs with a fraction of the payroll just hoping to get close to the postseason.
Take the Yankees. In the last 18 seasons, they've made the playoffs 17 times, been to the World Series seven times and won the World Series five times. Yes, the season is treated as a colossal failure if the Yankees don't win it all, but that comes with the territory.
You wanna be a big boy? Act like one. If the Dodgers want to spend like a major player, they need to act like one, too. That includes staring down high expectations and embracing them.
Also, I don't think we need to get into what is "fair" here, especially considering what the likes of the Pirates and Royals go through in order to try to sniff the playoffs. Hell, the Pirates still haven't even broken .500 since Barry Bonds left. So let's just leave "fair" out of it.
For more baseball news, rumors and analysis, follow @EyeOnBaseball on Twitter, subscribe to the RSS feed and "like" us on Facebook.