Greg Oden now wants to play this season?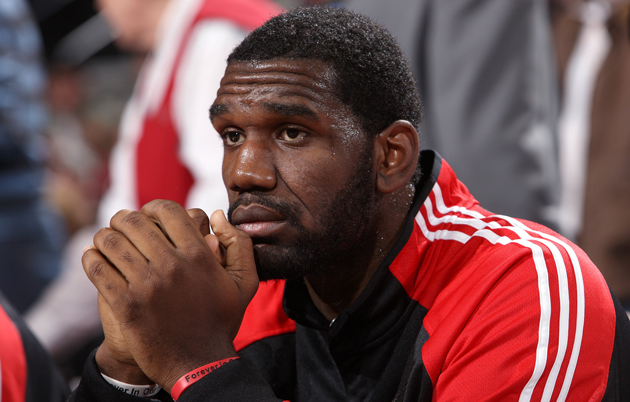 Greg Oden might be changing his mind about next season.
(Getty Images)
Hurrying back from injury has never been a good thing for Greg Oden. And after saying he'd take off the 2012-13 season to try and get completely healthy, he's evidently changing his tune.
Via Fox Sports Florida, Oden's agent Mike Conley Sr. said Oden wants to make a return this season.
"(Oden) called me, and he was kind of excited,'' Conley said in a phone interview with FOX Sports Florida. "I think he's motivated …. He wants to play. He had said he wanted to take this season off, but he's backed off from that …. He's open to playing this season. I think he will play this season.''
Oden of course was the No. 1 overall pick in 2007 for the Trail Blazers ahead of Kevin Durant and has only played in 82 total career games. He's had multiple knee surgeries, with a microfracture procedure ending his 2011-12 campaign without him even playing in a game.
Oden hasn't played in an NBA game since Dec. 5, 2009.
"He's starting to work out,'' Conley said of Oden, who was recently cleared for workouts, feeling better about his situation. "He's excited. You can tell he's getting antsy. At the end of the day, I want him to finish out his NBA career. He's still pretty young (24).''
After admitting to some struggles with alcohol, Oden said in May he intended to sit out the 2012-13 season to get back to "full strength," rehab and go to school at Ohio State.
"Right now, I'm just trying to get healthy," Oden said in May. "Basketball right now is kind of out of the question. Just get healthy and I'll worry about that later. Right now, I'm just concentrating on school. I actually have a midterm on Monday. I'm just worried bout that right now. I definitely promised my mom I would get my degree so that's what I'm doing."
Plans change though, I guess.
Oden reportedly recently underwent the same experimental knee procedure Kobe Bryant had that's supposed to rejuvenate the cells in the knee using blood to stop pain and inflammation. Apparently, it has went well.
He's still only 24 years old and according to a report in May, at least seven NBA teams stay in contact with him to monitor his progress. Oden has expressed interest in playing for the Miami Heat.