Texas Southern hires Mike Davis as interim coach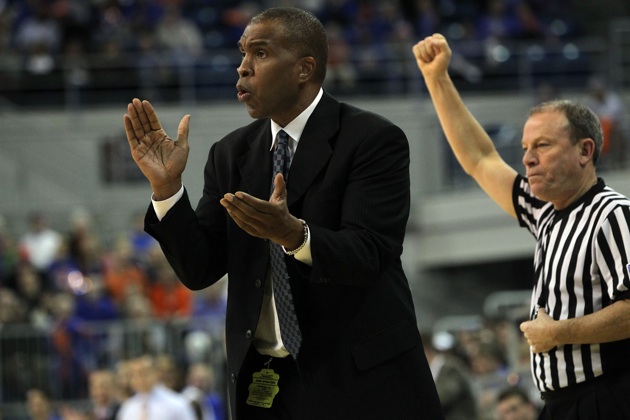 Mike Davis reached the postseason nine times in his 12 seasons at Indiana and UAB. (US Presswire)
Less than five months after getting fired from UAB, Mike Davis is back in college basketball.
The 2010-11 Conference USA Coach of the Year accepted the interim head coaching job at Texas Southern .
"It's a great opportunity for me to get back into coaching," Davis told KRIV-TV in Houston.
Davis, who spent six seasons at Indiana and six seasons at UAB, will replace Tony Harvey. Harvey abruptly resigned last month for "personal reasons," saying that he and Texas Southern had different visions for the program. Harvey led Texas Southern to a SWAC regular-season championship last season, as well as an NIT bid – the school's first postseason appearance since 2003.
Considering the late stage of the coaching search, the Tigers did well to get Davis; his career record as a head coach is 237-151. He has a chance to be a contender in the SWAC immediately, as Texas Southern returns its top five scorers from a year ago.