Texas Tech's decision on Gillispie on hold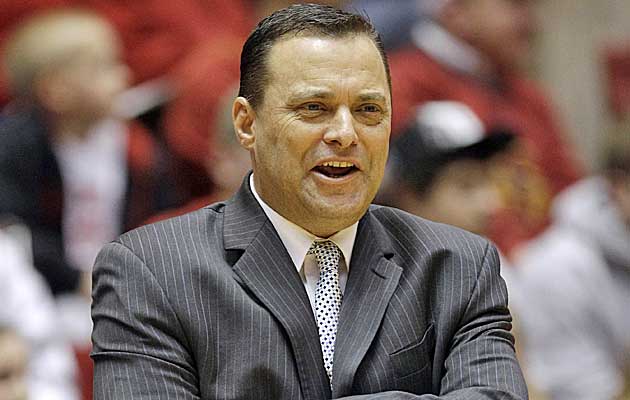 Former players have alleged Gillispie broke NCAA practice rules. (AP)
Billy Gillispie was released from the hospital Thursday late afternoon, but a decision regarding his future at Texas Tech could still be days away.
Sources told CBSSports.com that it's unlikely that the Texas Tech administration -- led by Chancellor Kent Hance and athletic director Kirby Hocutt -- will make an announcement prior to the Red Raiders football game Saturday night at Texas State.
A decision is likely early next week, but it could drag out as Texas Tech gathers more information in its ongoing investigation regarding Gillispie. Remember, this is a school that terminated former football coach Mike Leach in 2009. Leach then attempted to file a lawsuit against the school.
Gillispie's track record also includes settling with Kentucky for nearly $3 million after he sued the school for breach of contract and fraud. He was fired by the school after two seasons.
Gillispie was out of coaching for a year before signing a five-year deal at Texas Tech that paid $800,000 per season. The Red Raiders were 8-23 last season and won just a single conference game, but it's the recent allegations by players and coaches that have his coaching career in a state of flux.
ESPN.com reported last week that the current players have met with the administration regarding excessive practices and treatment of players. CBSSports.com also spoke to several former players and coaches who have alleged mistreatment.
Gillispie checked himself into the University Medical Center last Friday at 5 a.m., just hours before he was scheduled to meet with Hocutt, and was released Thursday late afternoon after nearly six days in the hospital.