Even Dennis Franchione had to be surprised Texas State got a No. 16 vote in the AP poll. (US Presswire)
The latest college football polls are out following week 1 and now it's time to rip them to shreds. Senior college basketball writer Gary Parrish has been calling out voters in the major hoops polls for thinking a little bit too far outside of the box when it comes to their AP ballots every week and now it's my turn to do the same on the football side.

It's time to take the baton on the idea from my colleague and keep all of the writers across the country who vote honest. I've come to know a good number of these people through time and Twitter but relationships do not matter, bad votes do.

AP Poll Coaches Poll

(Details of AP ballots courtesy of PollSpeak.com)

Conference power rankings: ACC, Big East, Big Ten, Big 12, Pac-12, SEC

Rodney Dangerfield "No respect" team of the week: Tennessee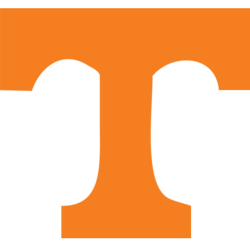 The Vols took part in one of the marquee nonconference games during week 1 and looked sharp against a solid N.C. State squad with one of the top quarterbacks in the country, Mike Glennon. As expected, the offense looked sharp, putting up 525 yards against the Wolfpack defense and torching All-America cornerback David Amerson over the top a couple of times. There was some concern about the receiving corps but Cordarrelle Patterson put those questions to bed with 125 yards all by himself. Tyler Bray looked sharp and the defense came up with plenty of pressure under their new coordinator to force three interceptions. Is this the best team in the SEC East? Probably not, but they deserved to be ranked after what they showed in Atlanta. Amazingly, 45 voters left the Vols off their ballot.

Overrated: Oklahoma, Florida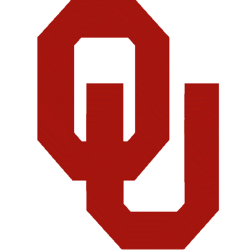 Let's face it, there are a lot of voters who see brand names like Oklahoma and Florida, check that they won and keep them high on their ballots while ignoring how they played. Both teams faced weaker opponents. The Sooners were on the road, and generally struggled for three quarters before making the score more respectable at the end. There seems to be a few underlying issues with both squads but a few voters must think that doesn't count for much.
Oklahoma checks in at No. 5 in both the AP and Coaches poll and 30 AP voters had the team at least that high on their ballots. On top of giving up more than 200 yards rushing to the Miners, the offensive line was a bit of a mess and made for a rough night for quarterback Landry Jones. The offense didn't look in rhythm and the running game needs plenty of work. If it were not for a big touchdown run late, people don't understand how close this game was given three missed field goals by UTEP. The Stoops brothers have some work to do before getting into conference play, but it seems hard to keep the team in the top 5 based on how it played and what problems it faces.

I have to call out Pete DiPrimio of the Fort Wayne (Ind.) News-Sentinal for putting the Gators all the way up at No. 11 this week. It's hard for me to see how the team is even ranked with their lack of quarterback play and difficulties with Bowling Green at home last weekend. Beat A&M this week and they can be in the top 25 but Florida being the 11th best team in the country is like saying Cleveland is a top NFL team. He also had Florida State 3rd and Texas 8th.

California Craziness

A trio of voters from California (CSN Bay Area's Ray Ratto, San Jose Mercury News' Jon Wilner, LA Daily News' Scott Wolf) are an interesting voting block. Some would call them progressive, others would call them extreme and just about everybody else will call them crazy given their fluctuations in their ballots each week. All three are consistently in Pollspeak's group of "extreme voters" so we'll highlight the most baffling decision(s) out of each.

My man Ratto finds himself in this space once again with a puzzling ballot that is highlighted by having Texas State at No. 16 ahead of Arkansas, TCU, Louisville and West Virginia (which was unfathomably low at No. 24!). It was a great upset win over Houston for the Fighting Franchiones but they're a transitional FBS squad for goodness sakes. The Cougars had to replace a ton on offense and are dealing with a first time head coach so it's not like the win looks super-duper on the resume. Having Florida State, which just lost one of their best defensive ends, No. 3 ahead of Oregon and LSU is equally as crazy (unless the Seminoles easy schedule is the driving force, but still). Also, I know the game was on the Longhorn Network and he probably didn't watch, but David Ash didn't exactly inspire any confidence that he was the guy for Texas and the vaunted defense didn't look too sharp against Wyoming, yet there the Longhorns are at No. 9.
Come on man.
What were you thinking? North Carolina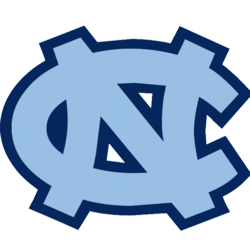 Glenn Guilbeau of Gannett Louisiana has the Tar Heels all the way up at No. 13 on his ballot ahead of South Carolina, Clemson, Arkansas and Virginia Tech. I have no idea how this is possible as the program is going under a massive transition on offense and just beat up on the powerhouse known as Elon. Even Guilbeau was able to see the team up close in personal, beating up on a patsy like they did isn't justification for putting them in the top 15 or anywhere close to it.