Suns sign-and-trade Steve Nash to Lakers for future Draft picks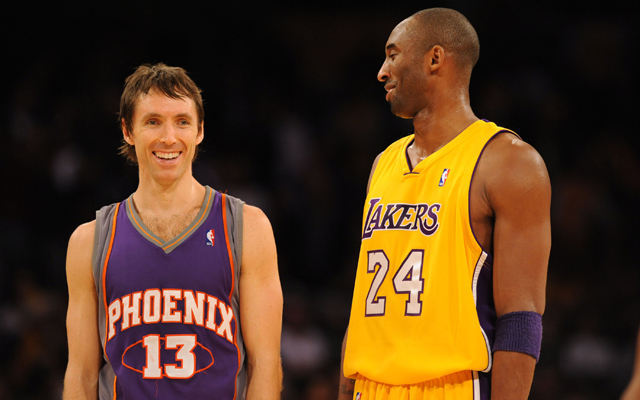 Steve Nash will join Kobe Bryant with the Los Angeles Lakers.
(Getty Images)
The move to the archrival is now official.
The Los Angeles Lakers announced on Wednesday that they have acquired All-Star guard Steve Nash in a sign-and-trade agreement. The Lakers will send first-round picks in 2013 and 2015, second-round picks in 2013 and 2014 and $3 million cash for Nash, who has signed a 3-year contract worth $25 million.
Nash, 38, will join Lakers All-Star guard Kobe Bryant in one of the NBA's best backcourts.
For a full breakdown of the move, which was originally agreed to on July 4, click here. Here's a breakdown of the sign-and-trade's winners and losers.
This deal could not become official until the NBA's 10-day moratorium was lifted, which happened at 12:01 a.m. on Wednesday.