Chris Bosh says MJ picking Kobe over LeBron 'doesn't mean much'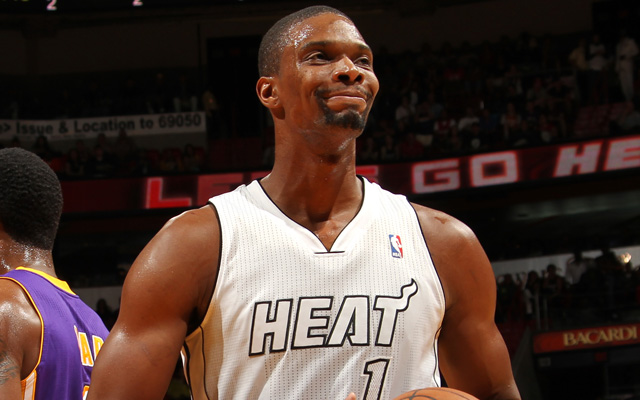 Bosh defends his teammate against Jordan.
(Getty Images)
Teammates stick together. Well, most teammates do. We won't talk about the Lakers right now. But the Miami Heat do. So when the GOAT, Michael Jordan, said he would take Kobe Bryant over LeBron James because "five [rings] is better than one," his teammates have his back.
At All-Star media availability, Chris Bosh commented and said that what the best NBA player of all time thinks? Not so important.
Bosh said MJ picking Kobe over LeBron is Michael's opinion and he's entitled to it but it doesn't really mean much. He's just picking a guy.

— Zach Harper (@talkhoops) February 15, 2013
So that's kind of amazing. Zach Harper of CBSSports.com has more on Bosh's comments.
"I think everything is going to get blown up," Bosh said. "Everybody has an opinion. And if he takes a guy, then that's fine. He's entitled to that, but it doesn't really mean much at all."
Well, Chris, he's a six-time NBA champion, five-time MVP and considered the greatest player in NBA history. So it's going to mean a little bit.
To be fair, there's no way to prove any of this. Whether Jordan's right or not is unsolvable. It's all opinion. Jordan has his. Bosh has his.
But saying Mike's opinion doesn't matter much? That's going to draw some headlines.