NFL denies report that cold will freeze out Super Bowl halftime show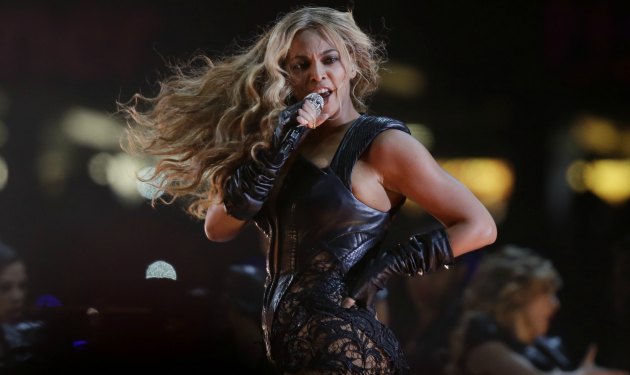 Is Beyonce the last musical act we'll see until Super Bowl XLIX? (AP)
After Beyonce's power performance at halftime of Super Bowl XLVII, it's unclear if anybody will or can perform during next year's Super Bowl in New York/New Jersey because it probably will be so freakin' cold.
According to the New York Post, "there is no plan" for a musical halftime show because "NFL officials can't figure out how to stage the festivities in the frigid climate."
The NFL, though, was quick to respond Tuesday morning.
re: erroneous reports #SB48 halftime show next year. Chill out. pregame & halftime shows in-stadium.

— Brian McCarthy (@NFLprguy) February 5, 2013


(We assume that the "chill out" pun was intended, so well done, Brian McCarthy)
But it's also not a stretch to wonder if the NY Post's sources have a point. It will be cold, and that will make it difficult for a musical number to perform.
"It's not only the acts and the singers but [also] the crews that have to put the stage together," the source told the Post. "You know, the assembly has to be done a certain way. It's choreographed and rehearsed so it can be assembled and disassembled as fast as possible. And you just can't assemble the stage and break it down fast enough in the cold."
The newspaper writes that there is no plan in place for what to do. For now, all we (reportedly) know is this.


And the entertainment will be done in a big way and instadium I am told. this one will be fun to predict how it will unfold,

— daniel kaplan (@dkaplanSBJ) February 5, 2013


For more NFL news, rumors and analysis, follow @EyeOnNFL on Twitter, and subscribe to our Pick-6 Podcast and NFL newsletter. You can follow Josh Katzowitz on Twitter here: @joshkatzowitz.