Can the NHLPA block an NHL lockout?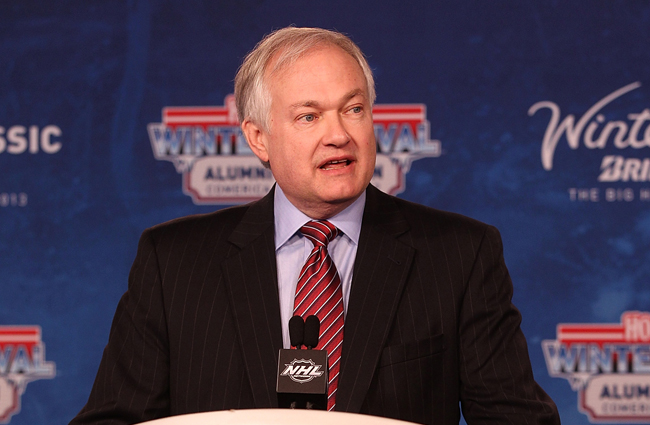 By Eric Macramalla
Eric Macramalla is a partner at a national law firm and also a sports legal analyst and sports lawyer. You can follow him on Twitter at @EricOnSportsLaw and his sports law blog is located at www.OffsideSportsLaw.com.
Led by Donald Fehr, the NHLPA plans this week to file an application with the Quebec Labour Board in the hopes of blocking a lockout in Quebec on the basis that it's unlawful.
At its core, the NHLPA argues that it is not recognized as a union in Quebec because it never has been certified as a union or bargaining agent. Under Quebec law, if you aren't certified as a union you can't be locked out.
The NHLPA is saying it is not unionized, and by extension, the
Montreal Canadiens
can't lock out the players.
The NHLPA, though, will have some challenges with its application. The first deals with the NHLPA's past conduct, which is seemingly at odds with the current situation. In 1994 and 2004, when the NHL locked out the players, the union didn't fight the decision. As well, and more importantly, in 1992, the union went on strike.
So the NHLPA didn't fight the lockouts as illegal, and they even went so far as to strike. The NHLPA will have to distinguish those positions from the current one. That could be difficult since those positions seem in direct opposition to what the NHLPA is arguing now.
The second issue is that individual player contracts incorporate the collective bargaining agreement, or put another way, player contracts are governed by the rules set out in the CBA. Why is this important? There might be a reasonable argument that the CBA creates a right on the part of the owners to lock out the players –- outside the operation of Quebec law.
Let's not forget something else: If the union is claiming that it is not really a union in Quebec, apart from saying they can't be locked out, they also can't strike. What happens if they do? Well, if uncertified workers walk off the job, they're quitting and generally are not entitled to anything.
NHL Lockout
| | |
| --- | --- |
| | |
More NHL coverage
So the NHLPA faces challenges if it is going to be successful. If the NHLPA does succeed, it would create an awkward situation where the Canadiens would continue to be paid and continue to enjoy the benefits of employment. They just wouldn't play hockey.
It seems that the union might be doing this to send a message to owners – and fans – that the players want to play hockey. Montreal Canadiens defenseman Josh Gorges said that much Monday.
"We just want to do everything we can to show owners and fans we want to continue to play. A lockout should be a last resort, but the owners are treating it as their preferred option. But players want to continue negotiating and get a deal that works for both sides," Gorges said.
The NHLPA's latest legal move is in keeping with a trend we are seeing in North American sports with unions using legal avenues, like the courts, to secure some type of leverage or an advantage. We know, though, that judges don't like to see parties use their courts as negotiation tools (and that's putting it lightly). We saw that in the recent NFL lockout, where the Court of Appeal strongly encouraged the sides to work out their differences at the bargaining table -- and not in a federal courtroom.
When it comes to making a deal, there are fairly obvious areas of compromise on important issues like revenue sharing, free-agent eligibility and contractual issues. These key issues are best figured out, not in a courtroom or before some specialized labor tribunal, but with the sides continuing to meet face to face. Judges don't broker deals, owners and unions do.
Eric Macramalla is a partner at a national law firm and also a sports legal analyst and sports lawyer. He has covered the legal side of all major sports stories, including the NFL and NBA lockouts, the Saints Bountygate, Barry Bonds and Roger Clemens perjury trials, the Ilya Kovalchuk dispute and the Jerry Sandusky case. You can follow him on Twitter at@EricOnSportsLaw and his sports law blog is located at www.OffsideSportsLaw.com.