NHL lockout: Islanders, Devils exhibition game at Barclays Center to be canceled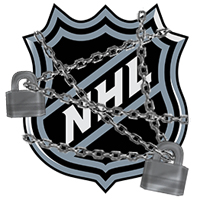 What was supposed to be the first sporting event at the new Barclays Center in Brooklyn will now be one of the first cancellations as a result of the ongoing NHL lockout. The Oct. 2 exhibition game between the New York Islanders and New Jersey Devils will officially be canceled in the coming days according to Chris Botta of the Sports Business Journal.
It will be the first many cancellations to come as the NHL's owners and players continue to work on a new collective bargaining agreement. (And in case you're wondering, no "formal" talks are scheduled between the two sides at this time).
Last month Barclays Center developer Bruce Ratner admitted that he was "trying like hell" to get the Islanders to move to Brooklyn permanently. The team currently plays its home games at the Nassau Coliseum on Long Island and has been trying to work out a deal for a new arena for years with little success to this point.
Even though this exhibition game has been scrapped, the Barclays Center will still host hockey this season as a couple of KHL games will be held at the new arena. On Jan. 19 and 20 Dynamo Moscow will take on SKA St. Petersburg in a pair of regular season games. If the lockout continues to roll on through January that game will feature a couple of notable NHL superstars with Alex Ovechkin playing for Dynamo, the team he just signed with earlier this week, and Ilya Kovalchuk representing SKA St. Petersburg.
For more hockey news, rumors and analysis, follow @EyeOnHockey and @agretz on Twitter and like us on Facebook.