Snyder: Poor opponent or not, Lincecum's no-no deserves celebration
Once again, the Padres could not get a hit off Giants right-hander Tim Lincecum. The two-time NL Cy Young Award winner held San Diego hitless Wednesday afternoon in AT&T Park for his second career no-hitter -- with both having come against the Padres.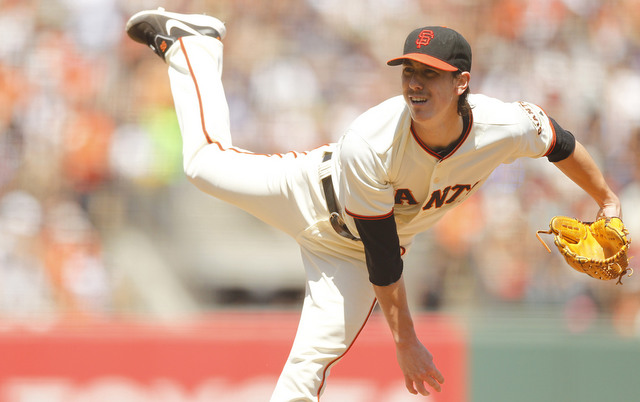 Lincecum, 30, no-hit the Padres at Petco Park last July. He threw a career-high 148 pitches in that game. This time around he only needed 113. Only a second-inning walk to Chase Headley kept Lincecum from a perfect game.
In 15 starts and 82 2/3 innings coming into Wednesday, Lincecum has a 4.90 ERA and 1.48 WHIP. He last pitched like an ace back in 2011, when he went 13-14 with a 2.74 ERA. Lincecum has a 4.79 ERA in 466 1/3 innings since the start of the 2012 season.
The Padres come into Wednesday's game as the worst offensive team in baseball. They rank 30th out of the 30 clubs in runs (239), batting average (.216), on-base percentage (.275) and slugging percentage (.340).
The last three times the Padres have been no-hit have been against the Giants. Lincecum did it last year and Jonathan Sanchez did it in July 2009.
The Giants led the Padres by the score of 4-0 after a rally in the bottom of the seventh and it would stay that way. Lincecum was on the bases for a bit and came around to score. In the eighth, he walked and was forced out at second. Running the bases obviously didn't affect his performance on the hill, though.
Lincecum joins Addie Joss as the only players in MLB history to throw two no-hitters against the same team. Joss no-hit the White Sox in 1908 and 1910, so this hasn't happened in over a century.