Turtle Power: Jeff Gordon teams up with Teenage Mutant Ninja Turtles for Charlotte paint scheme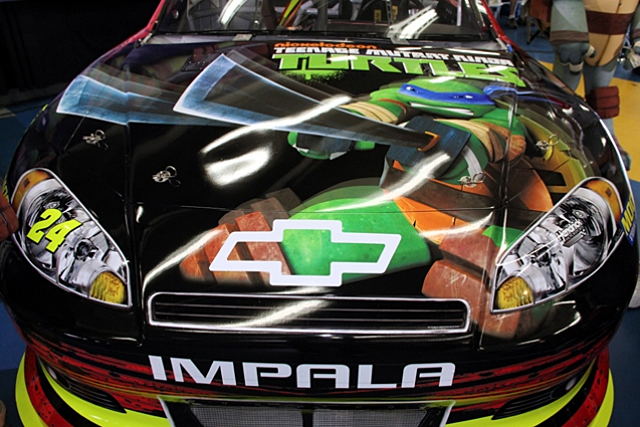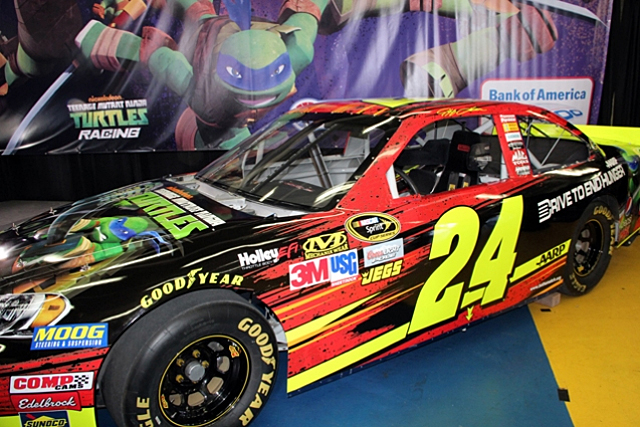 (Hendrick Motorsports photos)
Jeff Gordon unveiled the Teenage Mutant Ninja Turtles paint scheme he will run during the Oct. 13 race at Charlotte Motor Speedway.

The paint scheme is being done as a partnership between Gordon, AARP, AARP Foundation and Nickelodeon's Helping and Leading Others program on Drive to End Hunger. As part of the program, national PSA have been airing on Nickelodeon channels to reach kids, parents and grandparents.

I didn't even realize the Teenage Mutant Ninja Turtles had made a resurgence, but I love the paint scheme.
"To have a cool car like this, I know the kids are going to be excited about it," Gordon said. "They love Nickelodeon, my kids, that's all we DVR, that's all we watch is Nickelodeon programming and I know they're going to big fans of the Teenage Mutant Ninja Turtles. The kids love racing and they love the paint schemes. As a parent now, these types of moments are very special."
If he wins at Charlotte, Gordon promised to breakdance in Victory Lane.