Terry Collins comes to defense of Daniel Murphy's paternity leave
After some New York radio personalities took exception to Mets second baseman Daniel Murphy missing two games due to the birth of his child, manager Terry Collins fired back.
More MLB: Scoreboard | Standings | Probable Pitchers | Sortable Stats | Odds
Mets second baseman Daniel Murphy missed the first two games of the 2014 season due to witnessing the birth of his first child, a son named Noah, who arrived in our world via c-section. Due to said c-section, Murphy stayed one day longer than he had previously planned.
This upset some radio personalities in New York City, namely Mike Francesa and Boomer Esiason.
A sampling of Francesa:
"One day I understand. And in the old days they didn't do that. But one day, go see the baby be born and come back. You're a Major League Baseball player. You can hire a nurse to take care of the baby if your wife needs help."
Esiason:
"Quite frankly, I would have said C-section before the season starts. I need to be at opening day, I'm sorry. This is what makes our money. This is how we're going to live our life. This is going to give my child every opportunity to be a success in life. I'll be able to afford any college I want to send my kid to because I'm a baseball player."
Note that Murphy is far from the only player who does this. Brian Duensing (Twins) and Sean Rodriguez (Rays) have already been placed on the paternity leave list so far this season and it's not even one week old.
Mets manager Terry Collins was a bit peeved at the discussion around his second baseman, too.
"If you're accusing Dan Murphy of not wanting to play -- this guy played 161 games last year, wore himself out, played through all sorts of discomfort," Collins said (AP). "You know, the man had his first child. He's allowed to be there. The rules state that he can be there, so he went. There's nothing against it. There's nothing wrong with it. You know, he missed two games. It's not like he's missed 10. You know, when you start attacking Dan Murphy's credibility, you need to look in the mirror a little bit."
Murphy did play in 161 games last season and he played in 156 in 2012. He's pretty easy to slot in the lineup every day and get 100 percent. He was back in the lineup Thursday and went 1 for 3 with a walk.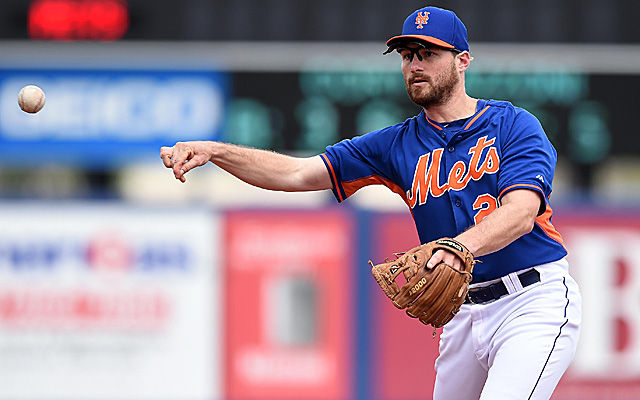 Harrison has a thing for ending no-hit bids

Hill was close to perfect across regulation but it turned out to be all for nothing in the...

Plus Hank Aaron weighs in on Colin Kaepernick, Trevor Rosenthal hits the DL, and more
Davis should help fortify the Red Sox outfield

Whether or not Mike Matheny will adjust is to be seen

Hammerin' Hank wants to see Kaepernick get another shot in the NFL