VIDEO: Jeff Gordon gets revenge with newest car prank
After a Jalopnik editor proved his last prank was a fake, Jeff Gordon gets revenge on the editor with a real prank.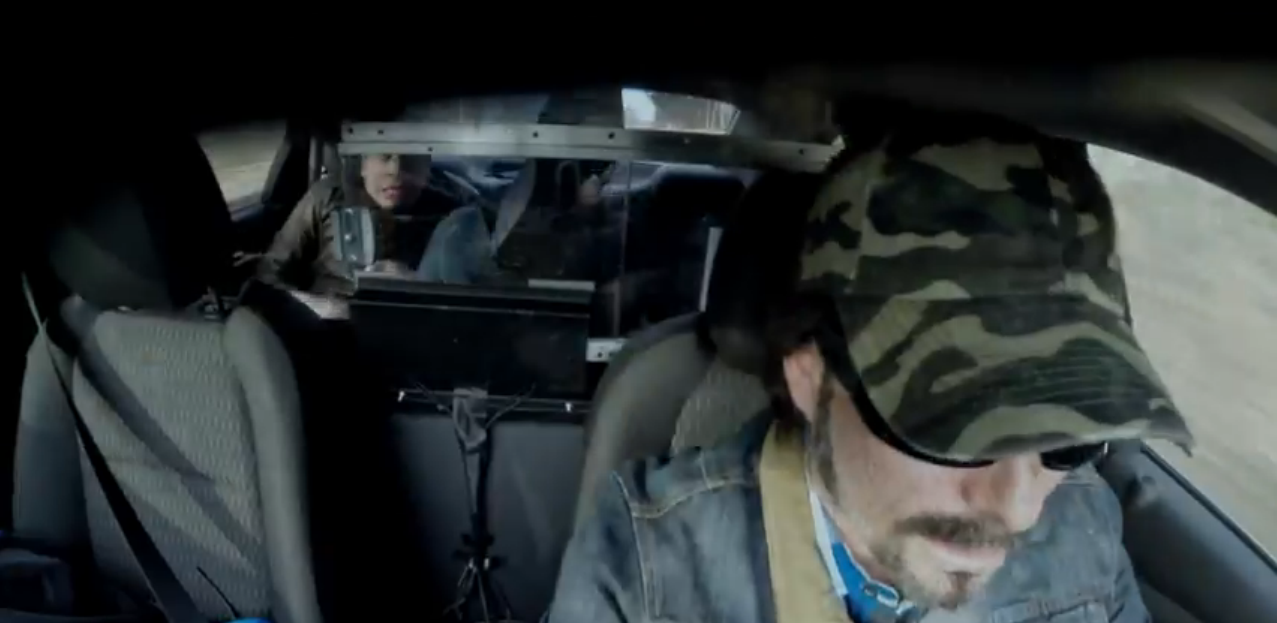 Shortly after Jeff Gordon's first Pepsi Max prank video went viral on the Internet, Jalopnik editor Travis Okulski proved the video was fake. It turned out Jeff Gordon didn't scare the daylights out of an unsuspecting car salesman. It was a stunt driver and the salesman was an actor.
This didn't sit well with Gordon who got revenge on Okulski in just about the best way possible. Gordon poses as an ex-con cabdriver picking up Okulski from a hotel. Okulski thinks he's on his way to ride in the new Corvette Z06. Instead, he's now the victim of an excellent ruse. After a police officer pulls over Gordon, the NASCAR champion starts a high-speed police chase with Okulski locked in the backseat.
Okulski filed a story Thursday morning about his experience. His response was perfect:
I keep to myself in cabs. But one thing that gets my attention is a driver with a neck tattoo telling me that he just got out of jail after 10 years and that the cop behind is making him nervous. And especially when he starts a police chase while yelling "I can't go back." I thought this was the end.

Nope. This is how NASCAR champ Jeff Gordon gets revenge.
Here's the first prank that Okulski called out:
(CBS Wink of the Eye to Guyism)
How to watch the Professional Rodeo Cowboys Association's 2017 National Finals Rodeo event

John John Florence and Gabriel Medina will look to catch the wave to a championship

Froome was found to have double the legal limit of an asthma drug in a September doping te...
Flanagan, after winning the New York City Marathon, is out to win her 'hometown race'

It's probably better to just buy your shoes online these days