Delmon Young pleads guilty to charges stemming from harassment incident
Free-agent outfielder Delmon Young has pleaded guilty to aggravated harassment and has been sentenced to 10 days of community service and must attend a program at the Museum of Tolerance.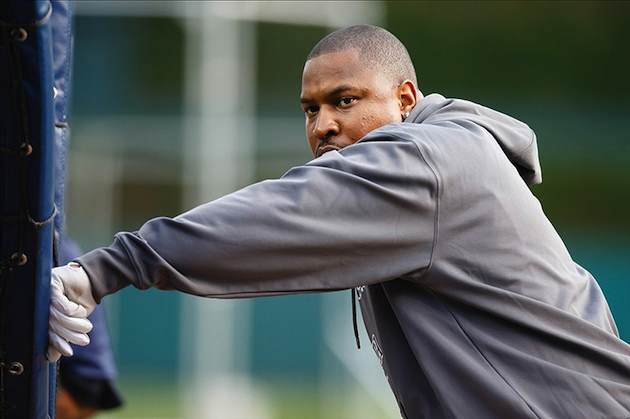 Delmon Young, accused of shouting an anti-Semitic slur, has pleaded guilty to aggravated harassment. (US Presswire)
Matt Chapman and Matt Olson give the A's hope

Despite an awful month, the Dodgers are again NL West champions

The record of 38 previously belonged to Hall of Famer Frank Robinson
The report also says that Jeter had outgoing president David Samson do the firing

This wasn't a traditional hidden ball trick, but the Blue Jays pulled it off

The Tigers essentially fired Brad Ausmus on Friday, but things are going to be ugly for a...