First-round picks that hurt: Matt Bush over Justin Verlander
In 2004, the San Diego Padres had the first overall pick in the draft. They took Matt Bush instead of Justin Verlander.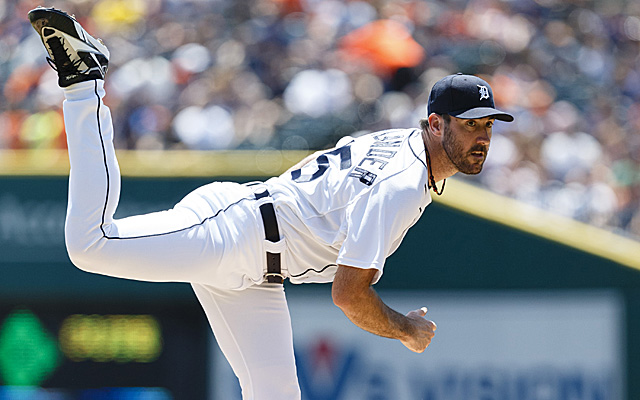 More Picks that hurt: Clement over Tulo, others | Rowell over Scherzer, Lincecum
Throughout this week leading up to the draft, we'll take a look at a few notable, relatively recent first-round picks that have, in hindsight, harmed the franchise with the errant pick. Please again note the word "hindsight" in there, because drafting well in Major League Baseball is even more difficult than in the NFL and NBA due to all the different levels of scouting and minor-league levels the players must travel through before getting to the bigs.

For this installment, we'll grab what has become one of the worst discrepancies between the number one and number two overall picks in MLB draft history. It happened in 2004, when the Padres picked a high school shortstop over a right-handed pitcher from Old Dominion University.
The pick: Matt Bush, SS, Mission Bay High School (San Diego)
The draft pick that immediately followed: Justin Verlander.
See, I wasn't overstating. I don't think it's a stretch to start calling Justin Verlander a future Hall of Famer while Matt Bush never made it past High-A as a position player. He ended up trying his hand at pitching, too, and got as far as Double-A there. This very well could have been the worst pick -- again, with the benefit of hindsight -- in the history of the draft.
So, yeah, that's quite a miss.
This pick carries some mitigating circumstances, though.
First of all, the Padres reportedly really liked both Jered Weaver and Stephen Drew, but were driven away by signability concerns. Weaver would fall to 12th while Drew went 15th, so the Padres weren't alone.
Another layer is that Bush fell victim to some personal demons after getting a huge signing bonus as a teenager. There weren't any obvious red flags before the Padres drafted him, but just a few weeks after being selected, the problems started with a bar fight. We don't need to get into all Bush's problems here -- after all, you're on the Internet and have search engines available if you're curious -- but the story to this point is that he's currently in prison.
It's hard to put aside the sad story of someone falling victim to their demons, but this is a baseball blog so we'll attempt to do so.
From a pure baseball standpoint, the Padres epically blew a pick in a first round that included Homer Bailey, Neil Walker, Billy Butler, Trevor Plouffe, Glen Perkins, Phil Hughes, Gio Gonzalez (sandwich round) and Huston Street (sandwich round), in addition to the aforementioned Verlander, Weaver and Drew.
Verlander probably could have been had, too, as he signed with the Tigers for $3.12 million. Bush was inked by San Diego for $3.15 million. It was a definite swing and miss on the pick, which Verlander opponents are plenty familiar with.
The projections continue to favor an Astros-Dodgers World Series

The story centers around a building in Chicago, where Billy Jurges was shot by a jilted lo...

From 1 to 25, the L.A. Dodgers have the squad to overcome the pitfalls of October baseball
After Tuesday night's win over the Cubs, the Dodgers are now 6-0 in the 2017 playoffs

Los Angeles beat Chicago once more in Game 3 of the NLCS in Chicago

The 2017 World Series begins Oct. 24