Just Because: Ted Kluszewski's gargantuan forearms
Former Reds slugger Ted Kluszewski boasted some serious forearms back in his day. Here's a picture of the Popeye-esque physique.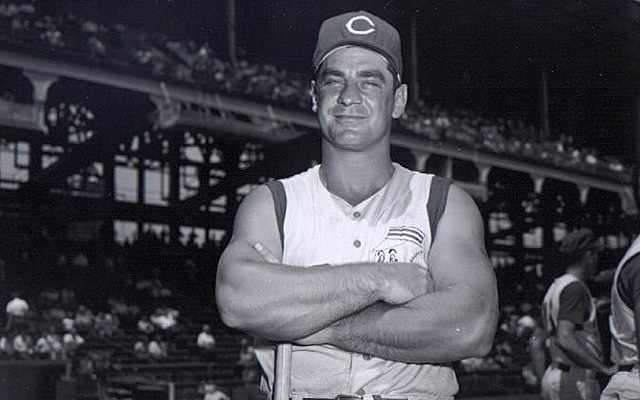 Ted Kluszewski was once upon a time amongst the most feared sluggers in baseball, even if his stint in the conversation was a short one. From 1953-1956, Kluszewski hit 171 homers (an average of 43 per season) for the Reds. He did spend 15 years in the bigs, amassing 279 total homers, but that four-year span was what endeared him to most.
And in checking out those forearms, it's not difficult to figure out how "Big Klu" generated such power. Even Popeye would be impressed.
Tidbit that likely only interests me -- Kluszewski is by far the best player to ever come out of my alma mater: Indiana University.
Hat-tip: Dustin Parkes on Twitter
The Nats will host the All-Star Game in 2018

The Orioles are looking to trade Machado heading into his walk year

The Cardinals have been linked for a while to the Baltimore star
Gallardo spent the first eight years of his career in Milwaukee

MLB revenues are at a record high right now, but teams aren't spending it on players

Chicago added Tyler Chatwood earlier this offseason but might not be done adding to the ro...