Mark Grace takes minor-league hitting coach job
Just 16 months after leaving the D-Backs broadcasting booth and facing a second DUI charge, Mark Grace has been promoted to the position of hitting coach for the D-Backs Class-A Hillsboro Hops.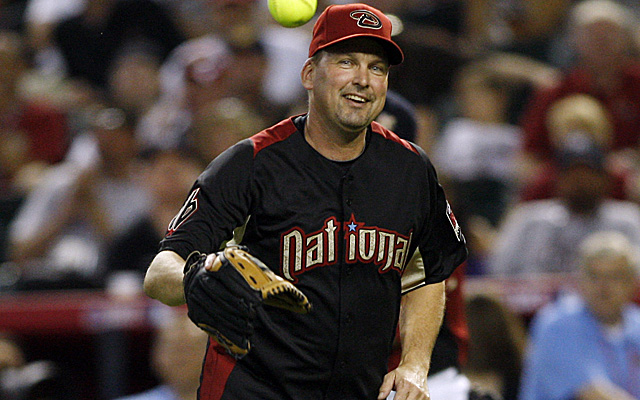 Former Diamondbacks and Cubs first baseman Mark Grace has been named the hitting coach for the Class A Hillsboro Hops (D-Backs affiliate). He was on the player-development staff last season -- working with the Arizona Rookie League club -- so being hired to this new position marks a promotion.
The promotion comes just 16 months after Grace left his broadcasting job in the face of his second DUI arrest. Grace ended up serving a four-month jail sentence under a work-release program last spring.
Grace, 49, hit .303/.383/.442 with 511 doubles over the course of his 16-year career in the majors -- thirteen of which came with the Cubs and the final three of which came with Arizona. Almost immediately upon retirement, Grace began working in broadcasting with Fox on national broadcasts and doing work for the D-Backs on local broadcasts.