PHOTO: 'The Sandlot' themed Babe Ruth baseball cake
Fan of 'The Sandlot?' You're going to love this cake.
If you're like me, you've watched The Sandlot more times than you care to count. I get it. You were young, you loved baseball ... it's easy to understand. The movie is an all-time classic.
If you are indeed like me, then this is the greatest birthday cake in the history of birthday cakes: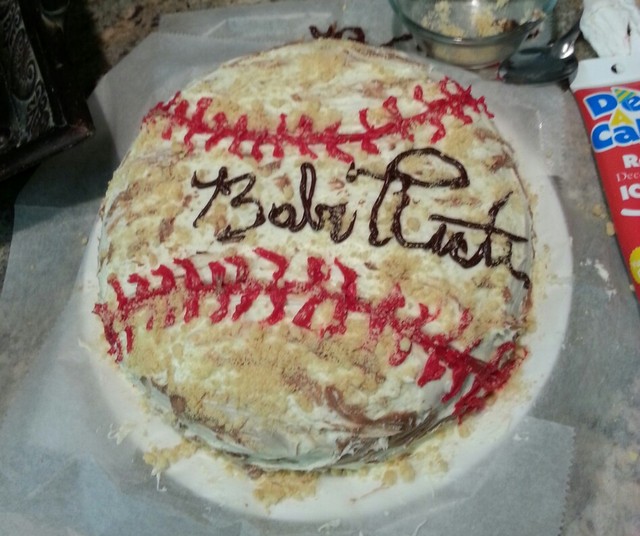 It ... it looks like some lady signed it. Ruth. Baby Ruth?
(wink of the CBS eye at r/baseball)
Sabathia will reportedly spend a 10th season in the Bronx

Fowler suffered a knee injury at Chicago's Guaranteed Rate Field

The lefty starter is coming off a terrible season
After acquiring Ian Kinsler and Zack Cozart in recent days, the Angels are trending upward

Cozart's coming off a big season as the Reds' shortstop

The veteran slugger spent the last eight seasons with Cleveland