Rangers reliever Robbie Ross caught in a nonuniform uniform
Rangers reliever Robbie Ross was caught on camera wearing a different uniform top than the rest of his teammates in the second game of Thursday's doubleheader in Baltimore.
When teams wear uniforms, it's rare to find a way to really stand out. Rangers reliever Robbie Ross has found not just one way, but two.

The rookie lefty has been forced by veterans as part of some good-natured rookie hazing to wear a cowboy get-up for much of this season and photographers have been more than happy to take photos of Ross in his vest, cowboy hat and stuffed horse. Take a look: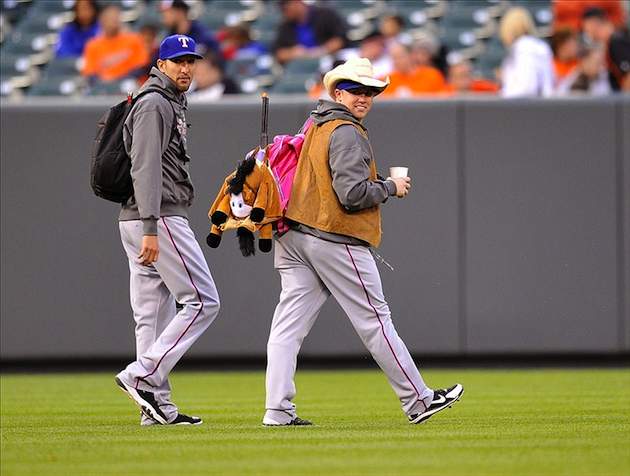 But Thursday night, he wasn't victim of rookie hazing, but just a mistake. While the rest of the Rangers were wearing blue jerseys for the second game of the doubleheader in Baltimore, when Ross took his sweatshirt off to start warming up in the eighth inning, he was wearing a gray jersey. Behold: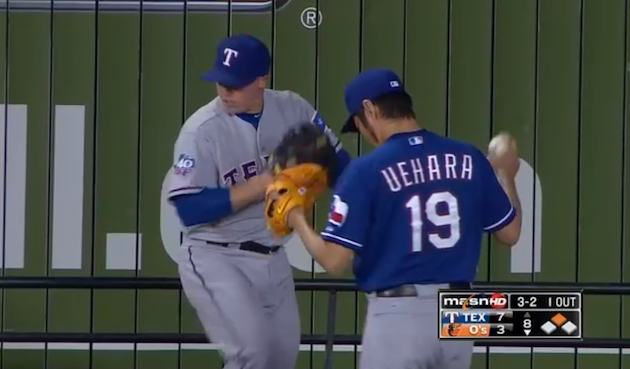 Ross' relievers and both TV broadcast crews noticed -- as did his fellow relievers and bullpen coach Andy Hawkins, who made one of the few calls from the bullpen to get the right jersey for Ross.

"After the first game, I came in here and ate and left my sweatshirt on," Ross told ESPNDallas.com. "I ran out to the field. So when they told me to get up and get ready, I was still wearing the gray jersey. I was like, 'Oh, my gosh.' Actually, I looked up and (Scott) Feldman and (Mark) Lowe are looking at me. They told me to calm down and throw the ball and they'd get me a jersey."

Scott Feldman told the Fort Worth Star-Telegram that when Ross figured out why his teammates were laughing, "he looked like he was going to throw up."

Hawkins called to get the right jersey and Orioles visiting clubhouse manager Richard Price sent bat boy Mike Apicella to run the jersey to the bullpen.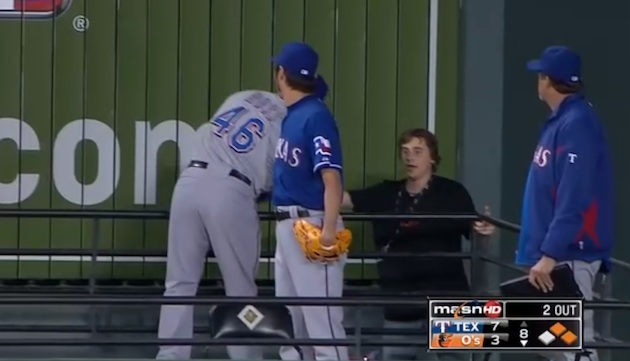 Ross changed in the bullpen, but wasn't needed.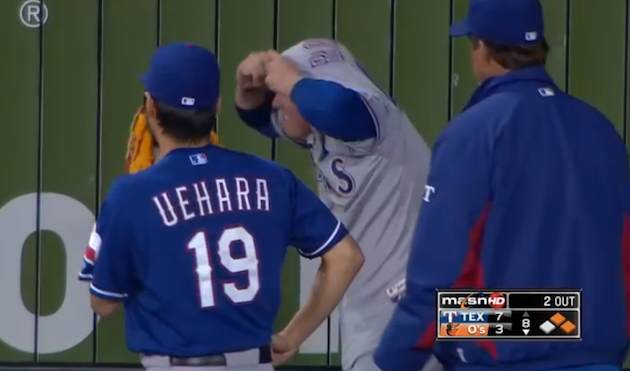 "I finally saw it and I was like, 'Oh, gosh,'" Ross told the Star-Telegram. "If I have to wear a jersey like that for us to get a W, that's fine with me."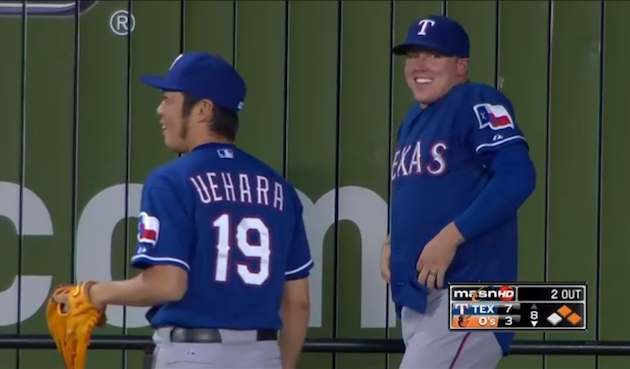 For more baseball news, rumors and analysis, follow @EyeOnBaseball on Twitter, subscribe to the RSS feed and "like" us on Facebook.